Journalist Samira Sabou acquitted, one HRD released while three others linger in prison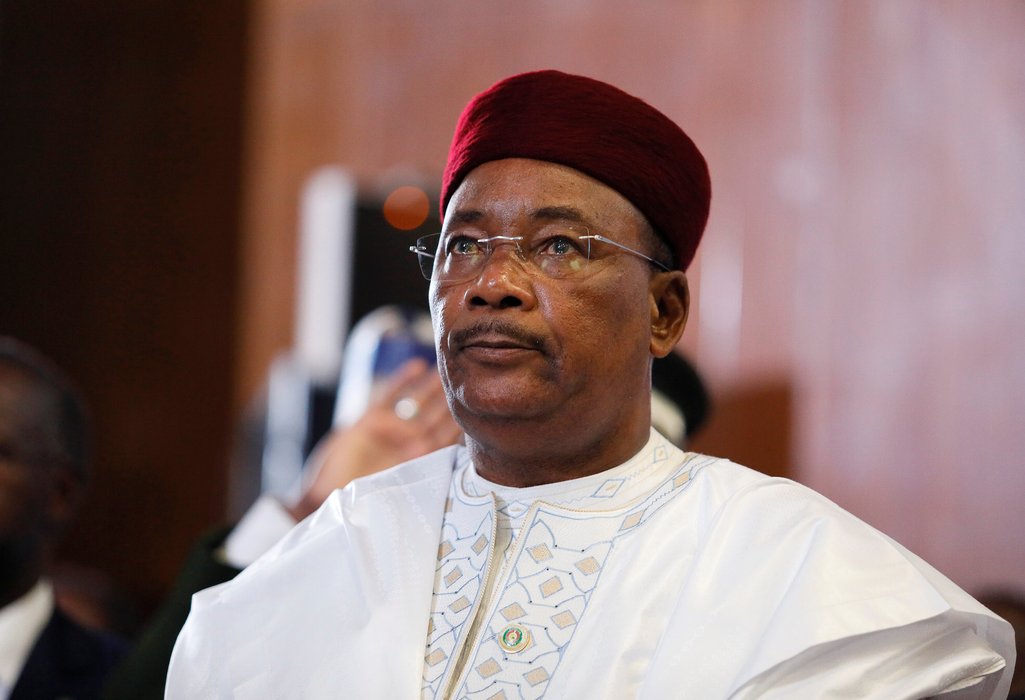 Second journalist reporting on Niger military purchasing overpriced goods - editor of Le Courrier, Ali Soumana - charged with publishing false information reports @RSF_en: https://t.co/DBV57o2i0S @IFJAfrica @TAMTAMINFOS @NigerInter

— IFEX (@IFEX) July 23, 2020
Expression
Journalist Ali Soumana summoned, detained, provisionally released 
Judicial police in Niamey summoned editor and founder of the newspaper Le Courrier, Ali Soumana, for questioning on 12th July 2020 on accusations of 'writing and publishing false information'. The accusations relate to an article he published a day earlier, on 11th July 2020, and widely shared on social media, in which he alleges that sources indicated that companies implicated in the corruption scandal in connection to the procurement of military equipment were renegotiating repayment to avoid legal action against them. Soumana was held for two days in police custody, before being presented before a judge and provisionally released. 
Ali Soumana is a member of Cell Norbert Zongo for Investigative Journalism in West Africa (CENOZO) and has been judicially harassed several times before for his reporting. For example, the journalist was detained in June 2017 and charged with 'obtaining judicial documents through fraudulent means' and was provisionally released two months later. 
🇳🇪 VICTOIRE! La #journaliste @samirasabou a été relaxée ce jour, elle recouvre sa liberté après plus de 45 jours de détention arbitraire au #Niger! ✌️ #ForFreedom
📢Elle n'aurait jamais dû être détenue en premier lieu. D'autres DDH doivent maintenant être eux aussi libérés! pic.twitter.com/AKgN4eQOJY

— The Observatory (@OBS_defenders) July 28, 2020
Journalist and blogger Samira Sabou acquitted
In a positive development, a High Court of Niamey acquitted journalist and blogger Samira Sabou on 28th July 2020, after she had spent 48 days in detention. The journalist's trial commenced on 14th July 2020. As previously reported on the Monitor, Sabou, who is also the president of the Association des blogueurs pour une citoyenneté active (Bloggers' Association for an Active Citizenry), was arrested on 10th June 2020 after a defamation complaint by the son of president Mahamadou Issoufou over a Facebook post commenting on an audit of contracts for the purchase of military material within the Ministry of Defence and its irregularities. Sabou was subsequently charged with 'defamation by means of electronic communication' under the 2019 Cybercrime Law. The Court ruled that the offence was not established.
Alice Mogwe, president of the International Federation for Human Rights (FIDH) commented:
"This release is a first positive signal sent by the judiciary in Niger. However, it should not be forgotten that other human rights defenders are still imprisoned in the country for their peaceful activities. I am thinking in particular of Maikoul Zodi, Halidou Mounkaila and Moussa Moudy detained for their stand against corruption. They too must be freed!" (translated from French)
🔴🚨🇳🇪Bonne nouvelle !

Moustapha Adam dit Obama, coordinateur de notre mouvement à #Zinder, a été libéré hier soir 3 mois de prison.
Il n'aurait jamais dû passer un seul jour en prison.

Merci à tous pour la mobilisation au cours des ces derniers mois ! pic.twitter.com/xoNFUdKoFx

— Tournons la Page (@TournonsLaPage) July 31, 2020
Association
One HRD released, three HRDs remain in prison
On 30th July 2020, regional coordinator for the pro-democracy movement Tournons la Page (TLP) in Zinder, Moustapha Elh Adam was released from prison. According to TLP, the activist was sentenced on 26th May 2020 to a prison term of three months and a fine of 20,000 CFA franc (36 USD) for 'assault'. As reported previously on the Monitor, Elh Adam was detained on 30th April 2020 for 'assault' on the prefect of the town Tanout, reportedly after a complaint by the prefect. According TLP, the arrest of Moustapha Elh Adam followed after a civil society meeting with the prefect about electricity cuts. 
Meanwhile, three other civil society activists - Maikoul Zodi and Moudi Moussa of Tournons la Page and Halidou Mounkaila - who were arrested on 15th March 2020 in relation to a civil society protest against corruption in the purchase of military equipment, remain in prison.