Journalist killed as situation for independent media worsens in Jordan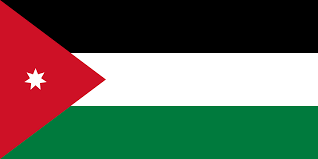 Expression
On 25th September, journalist Nahed Hattar was shot dead outside a court in Amman. He was facing charges of "offending religion" and "inflaming religious feelings" under Jordan's blasphemy laws. Mr. Hattar was arrested on 13th August, two days after posting a satirical cartoon portraying a scene with a member of the terrorist group Daesh (also known as Islamic State or IS). Even though he promptly deleted the post, in an attempt to avoid insult to Islam, he was nevertheless detained and prosecuted. Despite being a controversial figure in Jordanian society, many have drawn attention to the lack of adequate protection afforded to Mr. Hattar by the authorities. While an investigation has taken place and security forces have identified a suspect, many international groups have highlighted Mr. Hattar's murder in broad daylight as symbolic of a worsening environment for freedom of expression in Jordan. In the wake of the killing, fellow Jordanian journalist Daoud Kuttab told the Eurasia Diary:
"It's a clear case of intellectual terror. The omen is that many people are now going to be worried about what they say. It's a scary situation for people who believe in the freedom of thought and opinion and the right of expressing their opinion."
Recent developments in Jordan contradict the authorities' commitment to reforming and restoring journalistic freedom, and instead represent a further slide towards censorship. On 25th August, the Media Commission issued a memo banning any publications about the king or royal family unless authorised by the media unit of the royal court. The move by the media commission constitutes a concerted effort by Jordanian authorities to gag critical journalists, especially those working on politically sensitive topics. The Committee to Protect Journalists (CPJ), an independent pressure group for press freedom, stated that journalists in Jordan are still subject to "close monitoring" by security forces. The memo from the commission comes at a time when journalists are more vulnerable than ever to prosecution under overbroad counter-terrorism legislation enacted last year. 
Peaceful Assembly 
The recent elections on 20th September saw a wave of protests take place in different cities across Jordan. One protest in Madaba turned violent after rubber tires were set alight and youths rioted. Jordanian security forces were quickly deployed to restore order with unconfirmed reports of teargas being used.
In a separate incident, civic organisations organised protests and marches to call for the cancellation of the gas deal between Jordan's National Electric Power Company and Israel. On 1st October,  2,500 people took to the streets in Amman demanding the deal be called off. Activists also encouraged people to switch off lights at 9pm to show their rejection of the authorities' deal with Israel. Demonstrations also took place in the southern governorate of Karak, some 130km from Amman.
On 8th September, employees of Irbid District Electricity Company staged a four-hour work stoppage to demand better pay. The head of the General Union of Workers in Electricity Ali Al-Hadeed stated "Roughly 85 per cent of employees...participated in the stoppage to voice their just and legitimate demands, particularly in the face of the erosion of wages" arising from an economic decline in the Kingdom. Meanwhile, management has refused to reconsider their position, denouncing the Union's protest as illegal.