Investigative journalist killed outside his home; concerns over Joint Custody bill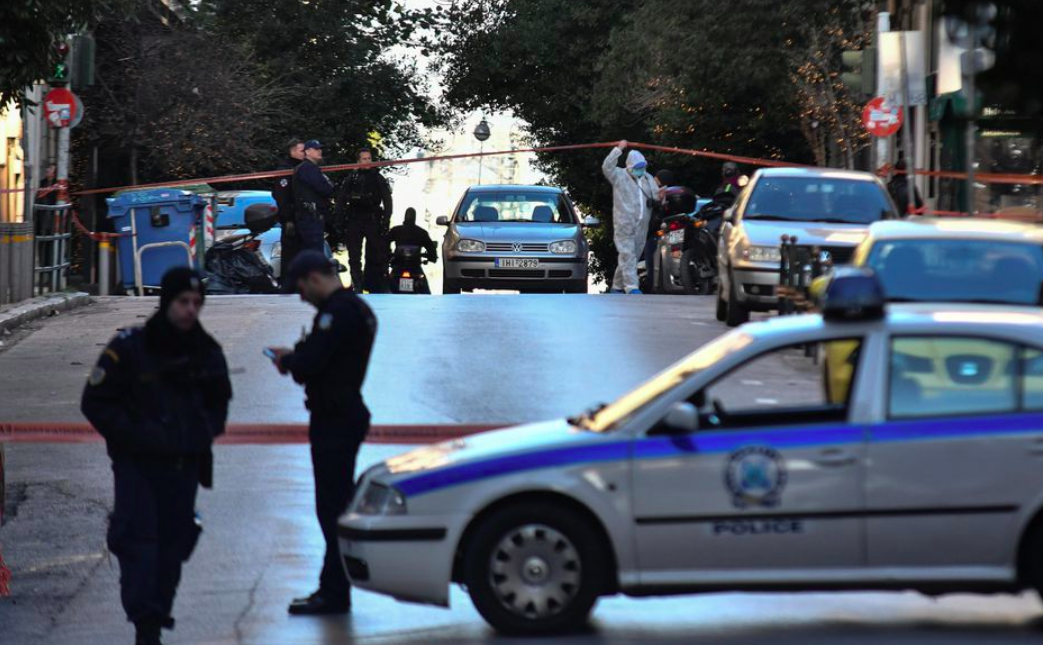 Background
After months of COVID-19-related restrictions, measures started to ease in Greece in May 2021. At the beginning of May, restaurants, coffee shops and bars were allowed to reopen. On 15th May 2021, Greece reopened for tourism.
Peaceful Assembly
On 6th May 2021, thousands of striking workers blocked traffic in Athens and other cities across the country to protest planned labour reforms. The reforms would allow employers to vary daily working hours within a 40-hour week. The government says the reforms reflect the changing nature of work which has been observed during the pandemic, while unions believe the reforms will undermine working rights and overtime pay. The protest was generally peaceful, but a smaller group clashed with the police.
Pro-Palestinian march
On 12th May 2021, hundreds of pro-Palestinian protesters gathered in front of the Israeli embassy in Athens to protest Israel's attacks on Gaza and the Al-Aqsa Mosque. Police in Athens dispersed the crowd by using tear gas and water cannon.
Protest over Joint Custody bill
In May 2021, a bill - "Reforms regarding parent-child relations and other family law issues" - which seeks to amend custody provisions in Greece's civil code was introduced in the parliament. The bill poses serious dangers for women, particularly for domestic violence survivors, as it redefines the "best interests of the child" in Greek law and presumes equal shared custody of children in cases of separation or divorce. The proposed changes contravene international law. Greek groups criticised the bill during public consultations. Human Rights Watch called on the Greek parliament to reject the bill.
"Equal co-parenting is a laudable goal, but a blanket presumption of 50-50 child custody ignores the dangerous reality for domestic abuse victims – overwhelmingly women – and their children. The Greek parliament should put the safety of children and abuse victims first and reject these alarming changes."- Hillary Margolis, senior women's rights researcher at Human Rights Watch.
On 18th May 2021 people gathered outside the Parliament to protest against the bill. Despite opposition to the bill it was adopted on 20th May 2021.
Expression
On 9th April 2021, television reporter Giorgos Karaivaz, who has done investigative reporting on the police and corruption in Greece, was shot dead in front of his house in Athens. According to authorities, the murder may be linked to organised crime circles, about which Karaivaz had sensitive information.
The Journalists' Union of Athens Daily Newpapers (JUADN) said it was "shocked" by the murder. Prime Minister Kyriakos Mitsotakis tweeted to condemn the murder and asked for a quick resolution of the case, however, concerns were raised that the authorities are not doing their best in finding the perpetrators.
#Greece Journalists' Union of Athens Daily Newpapers (JUADN) expressed deep sorrow for the loss of journalist Giorgos Karaivaz. It is the second murder of a Greek journalist since 2010 when Sokratis Giolias, 37, was shot dead outside his home in Athens. https://t.co/BVuAYnKzMg

— EFJ (@EFJEUROPE) April 9, 2021
Two weeks later, Kostas Vaxevanis, the owner of the newspaper Documento, reported that he had grounds for believing that his life was also in danger. After the alleged threat was reported, Vaxevanis was immediately placed under increased protection by the police and a preliminary investigation was launched. Reporters Without Borders' (RSF) Pavol Szalai said:
"It is essential that the Greek police show that they can be trusted and that journalists can rely on them for their protection. A pre-condition for this is the swift identification of the perpetrators and instigators of the Giorgos Karaivaz murder. Thorough investigations must also be ordered into his and Kostas Vaxevanis's revelations about corruption within the state apparatus, and the harassment of reporters in the field must end at once."
International Press Institute Deputy Director Scott Griffen said:
"We welcome the enhanced police protection quickly afforded to Kostas Vaxevanis and urge the authorities to carry out a systematic assessment of the seriousness of this threat to his safety. If a death contract is discovered, all those involved in ordering, communicating or planning this potential murder plot must be identified and prosecuted."
Vaxevanis has also investigated police corruption previously and has a history of strained relationship with the government and with the police. On 20th March 2021, for example, an arrest warrant was issued against him for allegedly violating the data privacy of 22 police officers. Documento had previously published interviews with protesters who alleged that they were severely beaten and threatened by police officers while in custody at an Athens police station. Following this report, a statement of denial, signed by 22 police officers, was sent to the publication. Documento then published this statement including the names of the 22 police officers. Police officers filed a criminal lawsuit for violating their private data. The newspaper defended its actions, asserting it was in the public interest to publish the statement due to the severity of the allegations.
Greece: Arrest warrant following complaint qgainst Documento publisher @KostasVaxevanis
🚨Alert submitted by @globalfreemedia
Find out more ➡️ https://t.co/m6PRTATA06#EuropeForFreeMedia pic.twitter.com/crG3UHKGQ4

— CoE Media Freedom (@CoEMediaFreedom) April 2, 2021
In a separate development, on 29th May 2021, a team from the Dutch public broadcaster VPRO was arbitrarily detained by police while attempting to document the alleged "pushback" of refugees and migrants by the Greek authorities in the forest near the town of Dikaia. Police claim that the media team were in a restricted military area, which the team denied, stating that they had obtained accreditation. The team was released after half an hour.
Zojuist aangehouden tijdens filmen aan de Grieks-Turkse grens. De lokale krant maakt er "arrestatie Nederlandse filmploeg" van. pic.twitter.com/mbM1mApUN7

— Bram Vermeulen (@bramvermeul) May 29, 2021
Press Freedom in Greece is in further decline, with the latest RSF World Press Freedom Index ranking Greece at 70, a decline of five places from last year.