Indian government snooping row sparks outrage as restrictions on civic freedoms persist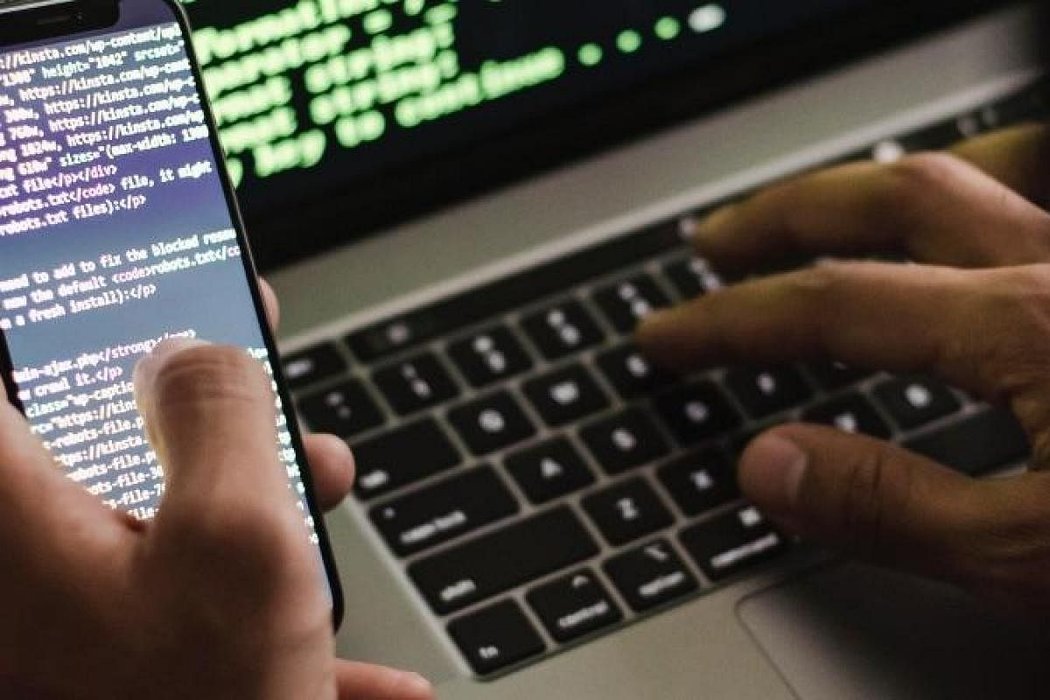 Civic space in India remains 'repressed' based on CIVICUS Monitor's rating in 2020. Calls for the authorities to release human rights defenders and activists detained under the draconian Unlawful Activities (Prevention) Act (UAPA) have escalated following an exposé by online news portal The Wire and 16 other media organisations which revealed the names of people who were either persons of interest or forensically identified as having been targeted by clients of the Israel-based NSO Group's Pegasus spyware.
Farmers have continued protests against the new farm laws despite restriction, arbitrary arrests and excessive force by the authorities. There have also been new reports on restrictions on civic freedoms in Indian occupied Jammu and Kashmir including communication blackouts, the detention of individuals for exercising their right to the freedom of expression, and pressure on journalists.
Association
Indian journalists, activists targeted for surveillance using Pegasus
Narender Modi Govt snooped on Indian Journalists using #Pegasus software, purchased using taxpayers Money.

Snoop List Has 40 Indian Journalists, Forensic Tests Confirm Presence of Pegasus Spyware on Some https://t.co/ADeUe3WhgP

#pegasus

— Avinash kumar (@Avinash01121526) July 18, 2021
In July 2021, The France-based media non-profit Forbidden Stories, and Amnesty International's Security Lab reported that they had gained access to a leaked database of 50,000 numbers of persons who may have been targeted for surveillance by clients of NSO Group - an Israeli company that develops and sells surveillance spyware called Pegasus - and shared it with The Wire and 15 other news organisations worldwide as part of a lengthy collaborative investigation called the Pegasus Project. Working together these news organisations - which included The Guardian and The Washington Post - they were able to independently identify the owners of 1,571 numbers across at least ten countries and forensically examine their phones for the presence of Pegasus.
Once a smartphone is infected with the spyware, government agencies are able to monitor all activity on the phone, including emails, files, contact lists, location information and chat messages. The spyware also enables governments to secretly record audio or video using a phone's built-in microphone and camera. 
"After the #Pegasus reveal, the Bhima Koregaon case should be looked at in a new light."

3 retired police officers condemned the findings of the #PegasusProject on the possible and confirmed surveillance of journalists, social activists and politicians. https://t.co/FLdDowsVMm

— The Wire (@thewire_in) August 5, 2021
The leaked data included at least 300 Indian phone numbers of India's top journalists, political strategists, diplomats, judges and political prisoners. A review of the leaked database reveals that at least nine numbers belonged to the eight activists, lawyers and academics arrested between June 2018 and October 2020 under the draconian Unlawful Activities (Prevention) Act for allegedly instigating violence in the village of Bhima Koregaon near Pune in January 2018. They include Hany Babu, Vernon Gonsalves, Anand Teltumbde and Shoma Sen; activists Gautam Navlakha and Rona Wilson; and lawyers Arun Ferreira and Sudha Bharadwaj. The numbers of several relatives and suspected associates of the detainees were also on the list.
In May 2021, a CIVICUS Monitor update listed two detailed reports released by Arsenal Consulting, a US-based independent digital forensics firm, on files that were placed remotely into detained activist Rona Wilson's hard disk. These files were in separate folders which Wilson himself never created, opened, modified or even viewed. The second report, released in April 2021, contained more damning evidence of how the intrusion took place and shows that 22 more files were planted.
A third report published recently by Arsenal Consulting revealed a sinister pattern of malware attacks carried out on lawyer and human rights defender Surendra Gadling's computer — which was attacked nearly two years before he was arrested in the Bhima Koregaon case. Fourteen significant documents, on the basis of which the National Investigation Agency (NIA) has held him in jail for over three years, were planted on his computer using a malware NetWire.
In the recent report, Mark Spencer, the President of Arsenal Consulting, concluded that the attacker in both Gadling and Wilson's case was identical. Forensic digital investigations have raised serious questions about the Bhima Koregaon investigation and the credibility of the evidence produced by the Indian authorities.
Besides the political prisoners in the Bhima Koregaon case, several journalists, lawyers and even in one case a staffer of the Supreme Court - who had accused the former chief justice Ranjan Gogoi of sexual harassment in 2019 - have been targeted by the NSO group's Pegasus spyware. 
BREAKING | #PegasusProject

The mobile phone of a human rights lawyer from Punjab, Jagdeep Singh Randhawa was compromised by Pegasus spyware in mid-2019.

Jaspal Singh Manjhpur, another advocate who pursues cases under UAPA, was listed. | @pawanjotkaur_https://t.co/SjwtmIklWb

— The Wire (@thewire_in) August 6, 2021
In Punjab, a human rights lawyer pursuing cases of abuse and forced disappearances in the aftermath of Operation Blue Star - an Indian military action conducted in 1984 under the leadership of then Prime Minister Indira Gandhi, to flush out the militant Sikhs hiding inside the Golden Temple in Amritsar - was targeted. Sources say the lawyer's phone may have been targeted in connection with an appeal submitted by him and seven others to the International Court of Justice (ICJ) in June 2019 asking the Court to seriously look into the violations of human rights by the Indian government and the Indian military in Punjab during Operation Blue Star.
Human rights groups have called for an immediate, independent, and credibly investigation of the government's alleged use of advanced spyware to target activists and apparent opponents. They also called on the authorities to put in place broad reforms to establish proper judicial and parliamentary oversight of government surveillance measures that fully comply with international standards on privacy and other civil liberties.
Journalists file complaints about surveillance
In August 2021, seventeen journalists from seven countries, five from India — who were listed as potential or actual victims of surveillance through the Pegasus spyware — have joined Reporters Without Borders (RSF) in filing complaints with prosecutors in Paris against the Israeli NSO Group. RSF has referred their case to the United Nations and to four UN special rapporteurs — the rapporteurs on freedom of opinion and expression, the right to privacy, human rights defenders, and protecting human rights while countering terrorism — asking them to seek explanations from those governments suspected of using Pegasus to spy on these journalists. The joint complaint calls on prosecutors to "identify those responsible, and their accomplices" for the targeted harassment of journalists.
Government downplays surveillance while opposition seek answers
Supreme Court, EC, Opposition: Spyware attack threatens pillars of India's electoral democracy https://t.co/RRIzRNOVWg

The Modi government must clarify if it has bought Pegasus or not. pic.twitter.com/7zCM0fzOGQ

— scroll.in (@scroll_in) July 20, 2021
Several members of the ruling party, the Bharatiya Janata Party (BJP) - that Prime Minister Narendra Modi belongs to - have called the findings 'malicious' and 'sensational' and an attempt 'to malign Indian democracy and its well-established institutions'. Since the report was first released in July 2021, it has snowballed into a political controversy, disrupting all parliament proceedings during the Monsoon session (which started on 19th July). The Minister of Parliamentary Affairs of India, Pralhad Joshi, has said that the controversy is a 'non-issue' and that the government was ready to discuss only people-related issues.
Opposition party members continue to back the report and the findings in the Parliament and have called for several discussions on the exposé. Leader of the Opposition in the Upper House of Parliament, Mallikarjun Kharge has told the media the government is running away from any discussion regarding Pegasus. Speaking at a youth conference, Opposition leader Rahul Gandhi said that Pegasus is a tool to 'silence people'.
Brilliant to see this joint statement by 19 opposition parties, esp #10

"Release all political prisoners, incl those under draconian UAPA in Bhima Koregaon case and anti-CAA protests." 🔥🔥

Also 💯 on #RepealFarmLaws, #StopPrivatization, #FullStatehoodJK, #Pegasus & #PriceHike pic.twitter.com/usxyhrouMK

— Dr Meena Kandasamy ¦¦ இளவேனில் iḷavēṉil (@meenakandasamy) August 20, 2021
On 20th August, major opposition parties issued a joint statement accusing the Indian government led by Narendra Modi of failures on multiple fronts. On the Pegasus issue, the statement said: "The procuring of the Pegasus Military Spyware for surveillance is a gross violation of people's fundamental right to privacy." They demanded a Supreme Court monitored judicial enquiry into the matter.
Government refuses to file affidavit in the Supreme court
On 17th August 2021, the Supreme Court of India issued a notice to the Indian government on a batch of pleas seeking an independent probe into the Pegasus snooping allegations. The Solicitor General of India, Tushar Mehta, told the court that the government is willing to divulge the information regarding Pegasus to a committee of experts but cannot put it up for public debate as it will compromise national security. The development came after senior journalist N Ram and Sashi Kumar sought a special investigation team (SIT) probe into the allegations, headed by a sitting or former judge. The government had been instructed to file an affidavit with the court.
However, on 13th September, the Supreme Court reserved its judgement on the batch of pleas after the government told the Supreme Court it would not file a detailed affidavit due to national security reasons but would constitute a committee of experts to look into charges of unauthorised surveillance.
Peaceful assembly
Farmers hold protests despite restrictions
Farmer protests flare up again, many injured in Haryana crackdown https://t.co/78cRk27gsG

— Express Punjab (@iepunjab) August 29, 2021
As previously documented, farmers have been protesting against three farm laws which came into force in September 2020. The government says the laws will unshackle farmers from having to sell their produce only at regulated wholesale markets. However, farmers are demanding the government withdraw the laws that they fear will eventually dismantle regulated markets and stop the government buying rice and wheat at guaranteed prices.
In August 2021, farmers attempted to gather outside the Prem Plaza hotel in Karnal where the ruling BJP party was meeting, but when they could not reach there they blocked the national highway at the Bastara toll plaza. They waived black flags to vehicles carrying BJP leaders and even tried to block their way. When they refused to lift the highway blockade, police used force, charging at farmers with lathis and leaving several injured, who were taken to local hospitals by fellow protesters. During the protest on Karnal, Sub-Divisional Magistrate Ayush Sinha was seen in a video instructing police officers to smash the heads of farmers if they breached a barricade.
On 7th September 2021, the Haryana government suspended mobile internet services in five districts of the state ahead of the farmers' protest in Karnal. The Karnal district administration in Haryana also imposed restrictions banning large gatherings. Section 144 of the Criminal Code of Procedure prohibits the assembly of four or more people in an area.
Despite these restrictions, thousands of farmers gathered and pitched tents outside a key government office. Several farmer leaders were detained and released later. Water cannon were also used to stop them as farmers broke through barricades. Videos from the scene show farmers shouting slogans and attempting to climb over barricades.
Expression
Authorities restrict access to information in Kashmir
#India: a hasty burial, a communications blockade, the harassment of family members.
The death of detained Kashmiri leader Syed Ali Shah Geelani triggers serious human rights violations https://t.co/rU8WT7zyj6 pic.twitter.com/jHOHBi87Tg

— OMCT (@omctorg) September 10, 2021
Following the death of Kashmiri leader Syed Ali Shah Geelani on 1st September 2021, human rights groups reported that police and military forces had blocked all roads and other access routes leading to his home in Srinagar. The security forces also prevented media workers from travelling there.
The authorities also shut down mobile phone networks and all internet services in the Kashmir valley. While broadband internet services and mobile phone networks were restored in the Kashmir valley on the evening of 3rd September, mobile internet services remained suspended in most districts until 6th September, except for Srinagar and Budgam Districts, where curbs were lifted on the evening of 7th September. The communication blockade made it difficult for the people to access healthcare and other essential services in the region.
The frequent communication blockades that have been imposed in Kashmir since August 2019 have been widely condemned locally and internationally. In August 2019, five United Nations (UN) human rights experts described the communication shutdown as "collective punishment."
While no curfew was officially declared, authorities also imposed blanket restrictions on freedom of movement and peaceful assembly in the Kashmir valley until 5th September.
On 13th September 2021, Michelle Bachelet, the UN High Commissioner for Human Rights told the UN Human Rights Council that hundreds of people remain in detention for exercising their right to the freedom of expression, and journalists face ever-growing pressure.