Increasing use of draconian UAPA and other repressive laws to stifle dissent in India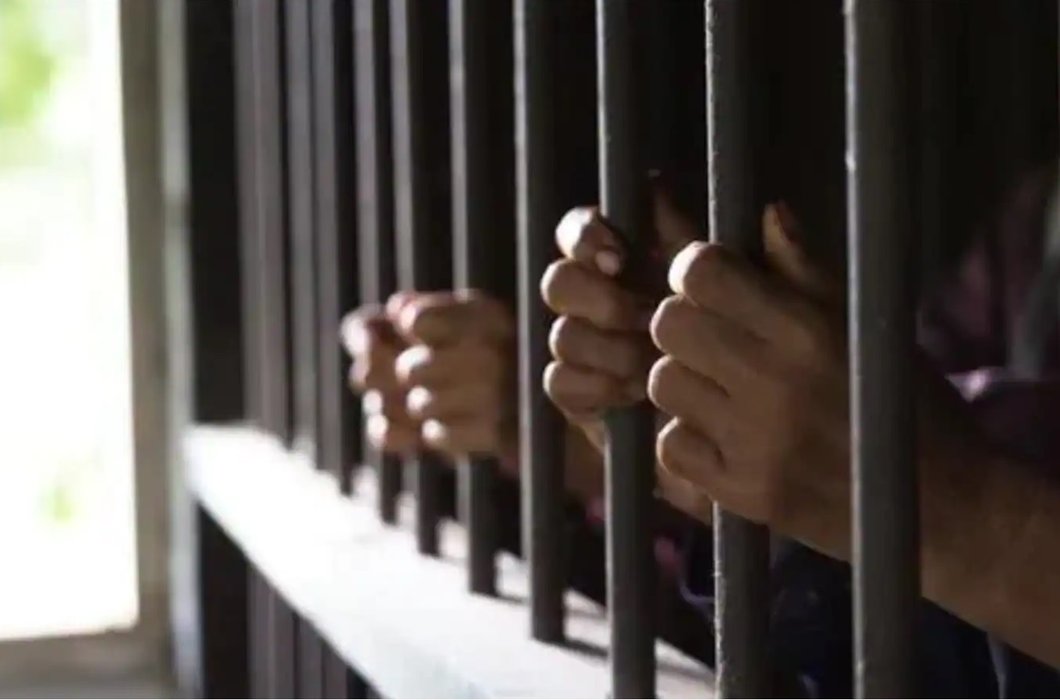 Civic space in India continues to be rated as 'repressed' in ratings by the CIVICUS Monitor. The government of Prime Minister Narendra Modi has continued its persecution of human rights defenders, farmers, right to information activists, journalists and other critics.
In recent months, the draconian anti-terror Unlawful Activities (Prevention) Act (UAPA) and other laws laws have continued to be misused against activists, journalists and online critics especially around the communal violence in Tripura and in the detention of human rights defender Khurram Parvez. There have also been attacks against Right to Information (RTI) activists and attacks on the farmers' protests.
Association
Persecution of human rights defenders linked to the Bhima Koraegon case
Mumbai: Elgar Parishad accused Gautam Navlakha's health deteriorated after he was shifted to 'Anda cell' in Taloja prison, claims partner #ElgarParishad #GautamNavlakha #Mumbai https://t.co/XTqVBj75Hl

— Free Press Journal (@fpjindia) October 24, 2021
Ongoing calls for the authorities to release human rights defenders and activists detained under the draconian Unlawful Activities (Prevention) Act (UAPA) have escalated following reports that activist Gautam Navlakha was shifted to a high-security barrack in the Mumbai Taloja Jail. Navlakha was arrested in 2018 in connection to the Bhima Koregaon case. In a recent statement, Sabha Husain, Navlakha's partner, said that the activist was not being allowed to make phone calls to his family members or lawyers and that his health was deteriorating. Husain argues that to deprive an under-trial prisoner access to lawyers and family through phone calls, is "the height of unfairness"
This is not the first time that activists arrested and imprisoned on trumped-up charges for allegedly inciting violence in the village of Bhima Koregaon near Pune in January 2018 have been denied access to basic dignities in prison. In November 2020, Father Stan Samy, who was suffering from Parkinson's Disease, had to fight the National Investigation Agency in court for a straw and sipper cup to drink water. The tribal rights activist died in July 2021, awaiting bail on health grounds. Navlakha too had been denied a pair of new spectacles after his spectacles were stolen in jail.
On 1st November 2021, human rights defender and lawyer Sudha Bharadwaj turned 60 in detention — her fourth birthday in prison since her arrest in August 2018. 
On 9th November, Penguin Random House publishing stalled the publication of a collection of poems by Telugu poet Varavara Rao, citing concerns about the nature of legal charges against him in the Bhima Koregaon case. Rao was arrested in 2018 under UAPA and is currently on medical bail.
Bombay HC Grants Default Bail to Sudha Bharadwaj, Rejects Pleas of 8 Elgar Parishad Accused https://t.co/MAKbz6wh76

— Siddharth (@svaradarajan) December 1, 2021
On 1st December, the Bombay High Court granted bail to Sudha Bharadwaj but rejected the bail pleas of eight other accused — Rona Wilson, Varavara Rao, Sudhir Dhawale, Surendra Gadling, Shoma Sen, Mahesh Raut, Vernon Gonsalves and Arun Ferreira. They are all lodged at the Taloja Central Jail.
Arrests of journalists and activists around communal violence in Tripura
In October 2021, a series of rallies was conducted in Tripura by Hindu right-wing groups, in the wake of the violence against Hindus in Bangladesh during Durga Puja festivities. A number of Muslim residences, shops and mosques were vandalised during these protests. Protests have erupted across the country against the violence in Tripura and the targeting of the Muslim minority community in the state.
In Mumbai, the police registered at least 20 cases in connection with a stone-pelting incident during rallies held in protest against the Tripura communal violence in five districts of Maharashtra and 20 persons were arrested. In Amravati city in east Maharashtra, over eight thousand people gathered outside the district collector's office to submit a memorandum demanding that atrocities against the Muslim community be stopped. A four-day curfew was called for in Amravati and the internet was blocked.
#Tripura | Two journalists arrested earlier this week for covering the anti-Muslim violence in Tripura were allowed to leave the state on Friday.

Samriddhi Sakunia and Swarna Jha, had been arrested on Monday on charges of spreading communal disharmony. https://t.co/Cul54Szi98

— scroll.in (@scroll_in) November 20, 2021
On 14th November, the Tripura police registered a case against two journalists - Samriddhi K Sakunia and Swarna Jha - covering the violence, based on the complaint of a local leader of the right-wing organisation Vishva Hindu Parishad (VHP). They were then detained by the Assam Police at Nilambazaar before they were released on bail. The journalists have said that they are being intimidated and threatened for bringing to light the situation on the ground in Tripura and highlighting the vandalisation and burning down of mosques in the state.
For writing only these 3 words "Tripura is burning", BJP Government of Tripura has imposed UAPA on me. I want to reiterate once again, I will never hesitate to stand up for justice. PM of my country might be a coward, We journalists are not.

मैं आपकी जेलों से नहीं डरता. pic.twitter.com/pw5OrZlDRp

— Shyam Meera Singh (@ShyamMeeraSingh) November 6, 2021
Earlier in November 2021 another journalist, Shyam Meera Singh, was also booked under UAPA for tweeting, "Tripura is burning." The police continue to crack down on activists and lawyers too. On 6th November, Unlawful Activities (Prevention) Act (UAPA) charges were filed against two lawyers - Ansar Indori and Mukesh – who work for the Union for Civil Liberties and who are part of a team that had authored a fact-finding report investigating the communal violence in the state. The UAPA was also used against 102 Twitter users for posting information about the violence.
On 11th November, the Supreme Court of India agreed to urgently list a petition challenging the invocation of UAPA by the Tripura police against journalists, lawyers and activists over their social media posts.
Kashmiri human rights defender detained following raid
#India: We strongly condemn the arbitrary detention of prominent rights defender @KhurramParvez.

He is facing trumped-up charges for his work documenting human rights violations in Jammu and Kashmir.

📢We call for his immediate release.

▶️https://t.co/kn51FL18KS pic.twitter.com/xWe9O1NTrC

— The Observatory (@OBS_defenders) November 23, 2021
On 22nd November 2021, officials from the National Investigation Agency (NIA), assisted by the local police, conducted raids on the house of human rights defender Khurram Parvez and the Jammu and Kashmir Coalition of Civil Society (JKCCS) office in the city of Srinagar, in Indian administered Jammu and Kashmir Union. Parvez is a prominent human rights defender, Coordinator of JKCCS and the Association of Parents of Disappeared Persons (APDP), and Chairperson of the Asian Federation Against Involuntary Disappearances (AFAD).
According to the Observatory for the Protection of Human Rights Defenders, a partnership of the World Organisation Against Torture (OMCT) and FIDH, the raid went on for approximately 14 hours and Parvez's mobile phone, laptop and several books were seized. On the evening of the same day, Parvez was taken for questioning to the premises of the NIA in Srinagar. His family members were then given an arrest memo which was issued on the basis of a First Information Report (FIR) lodged by the NIA on 6th November 2021.
According to the arrest memo, Parvez faces charges of "criminal conspiracy", "waging war against the government of India", "punishment for conspiracy to wage war against the government of India" (Sections 120B, 121, and 121A of the Indian Penal Code, respectively), and "raising funds for terror activities", "punishment for conspiracy", "recruiting any person or persons for commission of a terrorist act", "offence relating to membership of a terrorist organisation" and "offence of raising funds for terrorist organisations" (Sections 17, 18, 18B, 38, and 40 of the Unlawful Activities (Prevention) Act (UAPA), respectively).
This is not the first time he has been targeted. In September 2016, the Indian authorities arrested him a day after he was barred from travelling to Switzerland to attend the 33rd session of the United Nations Human Rights Council. He was charged under the draconian Jammu and Kashmir Public Safety Act (PSA), which allows detention without charge for up to two years. He was released after 76 days in detention. In October 2020, nine simultaneous raids were conducted by the NIA on the houses and offices of several human rights defenders, non-governmental organisations and newspapers in Jammu and Kashmir, including the house of Parvez.
Anti-mining activists targeted by police-mafia nexus
On 10th October 2021, Kailash Meena, a social worker fighting against illegal sand and gravel mining in the state, visited the local police station in Sikar, Rajasthan to report that he had lost his phone. At the station, Meena was threatened with legal action for running a fake organisation under the guise of environmental protection and troubling the locals. The police also told him that they were receiving several complaints about him and showed him documents (without the contents) saying that they were planning on reopening previous cases against him.
After the closure of the mines along the Aravalli Mountain range in the state of Haryana by the Supreme Court of India in 2004, most mining operations shifted to Rajasthan, affecting the daily lives of people and the environment in the Sikar and Jhunjhunu districts of Rajasthan. Due to his work against illegal mining and the powerful mining-mafia nexus prevalent in the state of Rajasthan, Meena has been receiving threats to his life via phone calls and messages and faces more than 10 false cases. In August 2019, after an attempt on his life was made by unidentified individuals, Meena petitioned the National Human Rights Commission (NHRC) to highlight the danger he faces on a daily basis and the apathy and inaction of the local police. The case continues to be pending in the NHRC.
Meena is not alone in his struggle to protect and preserve the natural resources from exploitation. In Koraput District, Odisha, in September and October 2021, 36 anti-mining activists belonging to the Save Mali Hill Committee were charged with rioting, unlawful assembly, murder and mischief of which 13 human rights defenders, including the leader of the committee, Bijay Khil, were arrested by Semiliguda police in connection with a peaceful protest at a public hearing called by the Additional District Magistrate to hear the tribal residents and village representatives on Hindalco Industries Limited's environmental clearance following an extension of the company's lease by 50 years in April 2021. Hindalco Industries Limited, the Indian aluminium and copper manufacturing company, is a subsidiary of the Aditya Birla Group.
The public hearing which was advertised to start at 11am, commenced at 9am. Angered by the breach of due procedure, the residents of 44 villages from four panchayats raised slogans in protest and demanded the hearing be cancelled. The authorities postponed the public hearing but registered cases against the activists and even arrested a minor without following the Juvenile Justice Act guidelines. None of the arrested human rights defenders was shown any arrest memo or allowed access to a lawyer. Civil society organisations say that the activists were implicated in false cases and arrested as part of a larger attempt to muzzle opposition against the bauxite mining in the region.
Expression
Deadly attacks against RTI activists
On 18th September 2021, a Right To Information (RTI) activist from Rajasthan, Rai Singh Gurjar, was found lying in the road in Madhopura village in a critical condition and was rushed to the Jhalawar district hospital, where he was pronounced dead. The postmortem report revealed that Gurjar had died from blunt trauma to his head. His family say that the activist was murdered for his work in exposing the corruption in developmental work being carried out in Titarwasa gram panchayat (village council),— which led to the arrest of the secretary of the village on bribery charges.
The secretary was then released on bail and given access to the panchayat's bank account. Gurjar had written to the District Collector asking him to investigate the matter further. On 19th October his family made a formal complaint at the Jhalrapatan police station against three members of the local governing body for the murder of the activist. However, the police are yet to make any arrests in the case. Activists in the region say that this is nothing but a case of wilful negligence by the police, who are in cahoots with the criminals.
Last spotted on 9 Nov, journalist and RTI activist Avinash Jha was found dead on 12 Nov, when his body, burnt and thrown on a roadside, was identified near a village in #Bihar's Madhubani district, reports @UtkarshSingh_.https://t.co/AKxGmqhU0R

— The Quint (@TheQuint) November 14, 2021
In a more recent and shocking incident — on 14th November 2021, Patna police recovered the charred body of kidnapped RTI activist Budhhi Nath Jha, alias Avinash Jha, from a bush in Madhubani district in the Indian state of Bihar. 23 year old Jha, who was also a journalist, had been kidnapped by four men near his house on 9th November. His brother has lodged a complaint of kidnapping and murder against illegal healthcare clinic owners in the area whom Jha had exposed as running without licences, after which many of them were closed down by local authorities. So far the police have arrested six people in connection with the case.
Bihar continues to be hostile terrain for Right to Information (RTI) activists, with as many as 20 having been killed since 2010. In September 2021, Bipin Agrawalwas killed for exposing encroachment of government lands. He was shot dead by individuals on bikes in broad daylight outside a government office. Agarwal had filed at least 900 RTI applications seeking details on government land encroachment in the district. His home was attacked by assailants in 2020 as well. Following that incident, he had sought police protection but this was denied. So far there has been no police action in his case.
Arbitrary detention of senior journalist in Ahmedebad 
We all oppose the unconstitutional arrest of Dr. Rakesh Pathak ji (Senior Journalist) in Ahmedabad on 2nd October (Gandhi Jayanti) and we ask the Union Home Minister and Home Minister Of Gujarat why he was arrested unnecessarily? Both the Home Ministries should answer this. pic.twitter.com/ZDIy9cSGzb

— Arshad Mansuri ارشد منصوري (@ArshadMansuriO) October 7, 2021
On 2nd October 2021, the chief editor of a news portal, Rakesh Pathak, was picked up by the police from Gandhi Ashram and taken to the Ranip police station where he was detained for hours on suspicion that he would disturb law and order in the area.
Pathak had posted a statement on Facebook in the form of an open letter to the Prime Minister Narendra Modi about the Gujarat government's Ashram redevelopment project and appealed for the heritage building to be left untouched and intact. Pathak's concern for the ashram comes days after another historic structure, the Jallianwala Bagh memorial site, received widespread criticism for being excessively beautified rather than restoring the monument.
Peaceful assembly
Eight farmers killed by union minister's son's vehicle during peaceful protest
On 3rd October 2021, thousands of protesting farmers gathered in Lakhimpur Kheri district of the Indian state of Uttar Pradesh to register their protests against the three farm laws in an event where the Deputy Chief Minister of Uttar Pradesh was to be the chief guest. According to reports, violence erupted as a group of protesting farmers tried to block Union Minister Ajay Kumar Mishra from visiting the venue. The farmers were upset over a recent speech by Mishra in which he had warned the agitating farmers that he would discipline them in "two minutes".
The violence broke out after a car in the minister's convoy ran over protesters, killing eight people, including four farmers. Following the incident, the minister's son, Ashish Mishra, who the farmers say was driving the car that mowed down the eight, was taken in for questioning and police subsequently filed a murder charge against him and arrested him. Although the Union Minister has admitted the SUV that ran over the farmers belongs to him, he maintains his son was not in it. Eyewitness accounts however don't just confirm the minister's son's presence at the site of the incident but also say that he opened fire on the protesting farmers. Forensic reports, as recent as 10th November, have confirmed that the weapons recovered from Ashish Mishra and others after the incident had been fired.
Now the FSL report has confirmed that bullets fired on agitating farmers at #Lakhimpurkheri belonged to licensed gun of MoS Ajay Misra's son Ashish. GoI continuing with violence-inciting MoS in cabinet despite his son's murderous deeds speaks volumes about their moral barometer. pic.twitter.com/6s4TXpXmZY

— Harsimrat Kaur Badal (@HarsimratBadal_) November 10, 2021
The incident at Lakhimpur Kheri triggered several protests and demonstrations across the country and on 15th October 2021, members of the Sanyukt Kian Morcha (SKM) - an umbrella organisation of 32 farmer groups - were detained at Shaheed Smarak in Lucknow where they had gathered to peacefully protest the Lakhimpur Kheri incident. Human rights defenders Sandeep Pandey, Rajeev Yadav, Santhosh Kumar, Amit Maurya, Muneem, Virendra Gupta and Adil were forcefully detained and taken to a public park where they were pressurised to sign papers saying they would not take part in the farmers' protests. Sandeep Pandey's phone was snatched by the police and the photographs and videos of the protest were deleted. They were released after several hours.
On 18th October 2021, when the activists arrived at Alamanagar, another site of protest, they were immediately detained by the police, taken to the public park again and released late in the evening. The activists say the repeated detention is completely arbitrary, illegal and a serious violation of their fundamental rights.
In a win for the farmers' protest movement, India's Parliament has voted to scrap the agricultural reform laws that sparked a year of huge protests by farmers, after a surprise U-turn by Prime Minister Narendra Modi.