Increase in violence against LGBTQI+ people in Panama during Pride Month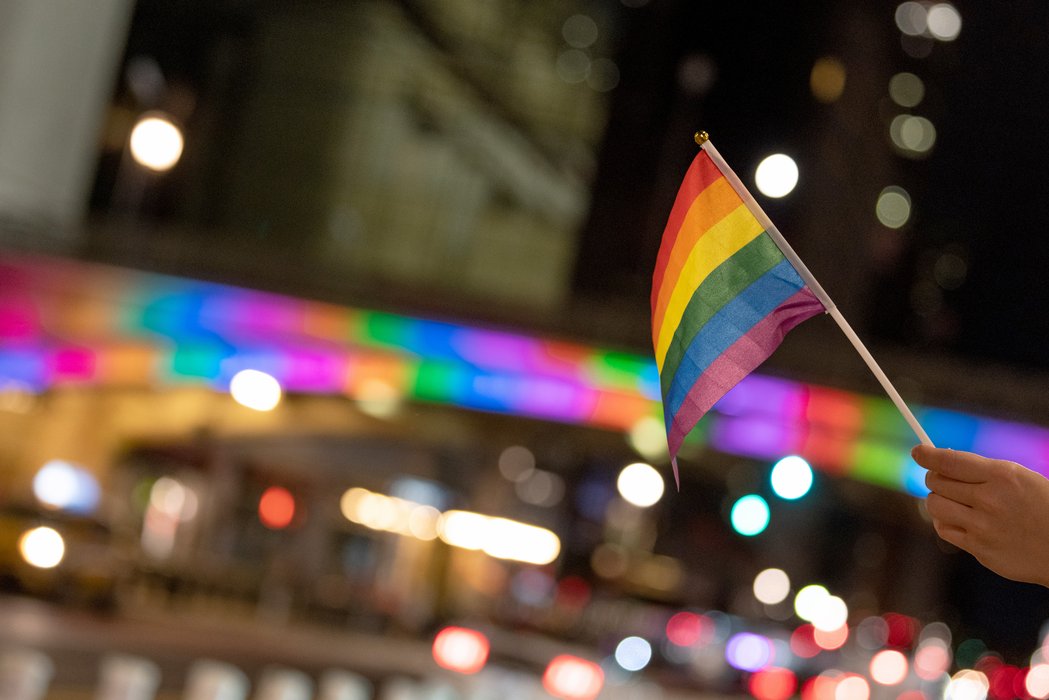 Association
Alzaremos siempre nuestras voces para denunciar la violencia contra la comunidad LGBTIQ+ 🏳️‍🌈 https://t.co/UePwebXiMC

— Fundacion Iguales (@figualespanama) July 9, 2021
Rights defenders denounced an increase in violence against LGBTQI+ people in Panama during Pride Month, June 2021. In one case, an openly homosexual man was attacked in his home following an altercation with a neighbour who insulted him based on his sexual orientation. Activist Nicolás Rodríguez's home was vandalised with discriminatory messages and threats days after the country's Pride march on 26th June 2021.
On 28th June 2021, a group lowered two rainbow flags raised by the Museum of Democracy and Human Rights in Panama City and destroyed them. According to Fundación Iguales, videos shared online showed the group screaming nationalist, discriminatory and violent slogans, inciting attacks against LGBTQI+ people.
Fundación Iguales director Iván Chanis said the cases of violence as well as hate speech against LGBTQI+ persons increased during the month, promoted by anti-rights groups. Chanis warned that the country's justice system re-victimises those attacked as authorities mistreat them and fail to provide the level of protection needed. Civil society organisation World Pride Panama also said they received several reports of homophobic attacks which were not properly investigated by Panamanian authorities.
In a related development, on 19th July 2021 Panama's Supreme Court ruled that gender-based restrictions adopted in Panama during the coronavirus pandemic were unconstitutional. As previously reported on the Monitor, the measures established different days for men and women to circulate – disregarding transgender and non-binary persons in the country. This led to dozens of cases of violence and harassment.
Expression
Juicio por el Caso Pinchazos ha entrado en su segunda semana. Lo ha hecho con el silencio del expresidente Ricardo Martinelli a la compra de Pegasus en su gobierno y nuevos testigos presentados por la fiscalía, quien dan continuidad al relato del Ministerio Público. @isaiascedeno pic.twitter.com/yNe7CAkbw3

— TVN Noticias (@tvnnoticias) July 27, 2021
In July 2021, an investigation by a consortium of 17 media outlets showed that Panama was among the first countries to adopt spyware Pegasus, which has been used to target human rights defenders, journalists and political figures in several countries. According to the investigation, the software was bought for US$ 8 million in 2012, during the Ricardo Martinelli government, and may have been used to conduct surveillance of business and union leaders, journalists, politicians and other prominent figures. Its last recorded use in the country was in 2014, before Martinelli left office. As previously reported by the Monitor, the former president has been accused of espionage and corruption while in government. He is standing trial for alleged illegal wiretapping of at least 149 people, in a case known as "Caso Pinchazos" ("Wiretapping Case").
On 19th July 2021, UN High Commissioner for Human Rights Michelle Bachelet published a statement on the use of spyware to conduct surveillance of journalists and human rights defenders. Bachelet said:
"Revelations regarding the apparent widespread use of the Pegasus software to spy on journalists, human rights defenders, politicians and others in a variety of countries are extremely alarming, and seem to confirm some of the worst fears about the potential misuse of surveillance technology to illegally undermine people's human rights."