Implications of new tax on freedom of expression raises concern, public order Act under review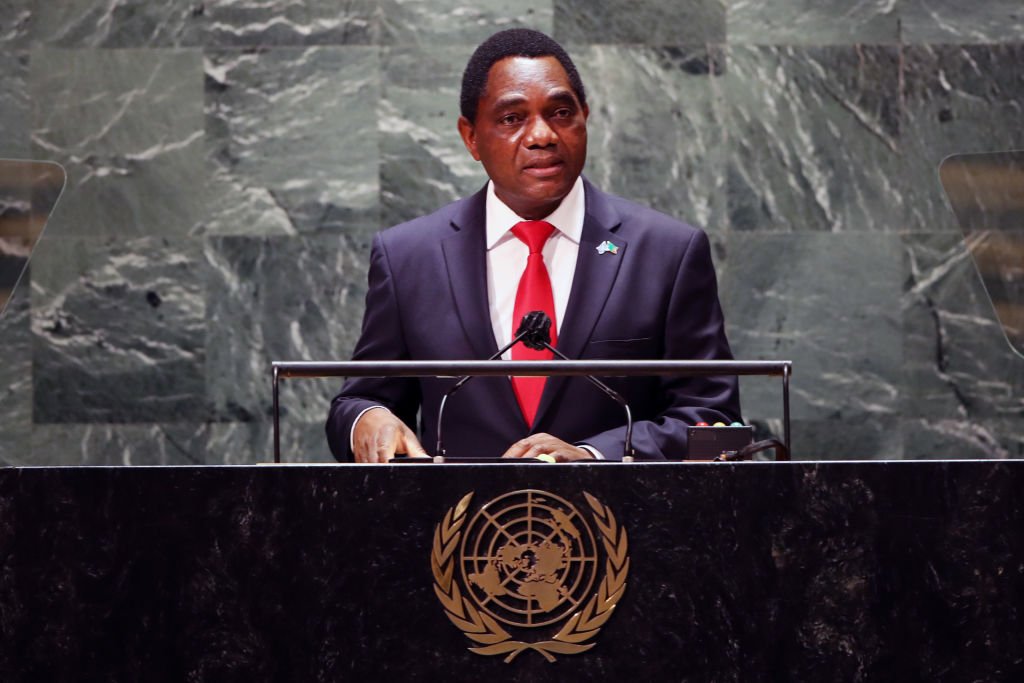 Expression
Government introduces 16% VAT on newspaper sales
In January 2022, the government introduced a 16% VAT on e-newspaper and newspaper sales. Many criticised this move for its potential negative impact on freedom of expression and right to information.
In a press statement by MISA Zambia, the organisation expressed concern that the VAT measures would limit access to information, and called on the government to withdraw the measures .
MISA Zambia is of the view that the VAT measures should be immediately withdrawn in the interest of the public. MISA Zambia contends that the proposed VAT on both the e-newspapers and newspapers will have a negative effect on freedom of expression and access to information by the public.
Youth beaten up for insulting President Hichilema
On 15th June 2022, a video surfaced on social media of the Zambian Armed Forces beating up a group of young people for allegedly criticising President Hakainde Hichilema for his unfulfilled promises. In a statement by the Zambia Human Rights Commission, Chairperson Mudford Mwadenga condemned the violence and reiterated that cruel, inhuman or degrading treatment or punishment is prohibited under international and regional human rights instruments that Zambia is obligated to uphold..
Earlier, in another video on social media in January of this year, the chairperson of the ruling United Party for National Development (UPND), Gilbert Liswaniso, warned Zambians against criticising President Hichilema, adding that anyone who did would be assaulted. Civil society organisations and opposition political parties strongly condemned the statement. Neither the UPND leadership, nor President Hichilema, spoke out against Liswaniso's statement.
Peaceful Assembly
Review of Public Order Act
In late June 2022, the Zambia Development Law Commission began the process of receiving comments from the public regarding the Public Order Act. The Act, which regulates public gatherings, has been criticised for violating the rights to peaceful assembly and freedom of expression. Among its restrictions include the excessive discretion granted to the police and the mandatory requirement to notify the authorities of a public gathering, a provision which was repeatedly used by the previous administration to prevent and disrupt public gatherings on alleged and unspecified security grounds.
Gregory Chifire is among those pardoned by President @HHichilema on #AfricaDay. In 2018, the Supreme Court of #Zambia sentenced him to 6 years imprisonment on contempt of court charges. He had called for an investigation into potential judicial corruption involving a bank. https://t.co/smbqoNdEBl

— Tchiyiwe Thandiwe Chihana (@AfriWoman) May 28, 2022
Association
Anti-corruption activist exonerated in president's mass pardon
On 25th May 2022, to commemorate this year's Heroes and Unity Day, a day that promotes unity among the over 70 ethnic groups in Zambia, President Hichilema pardoned 949 inmates and commuted sentences for 98 others on various terms of imprisonment. Among those pardoned was Gregory Chifire, a human rights defender and anti-corruption activist who was sentenced in absentia to six years imprisonment by the Supreme Court of Zambia in 2018 for calling for investigations into potential judicial corruption involving the largest bank in the country.
Ahead of the Supreme Court's ruling, Chifire went into exile in fear for his life. Under the new administration, Chifire safely returned home in October 2021 until his official pardon in May this year.