Hackers leak Nauru police emails in protest against Australia's offshore detention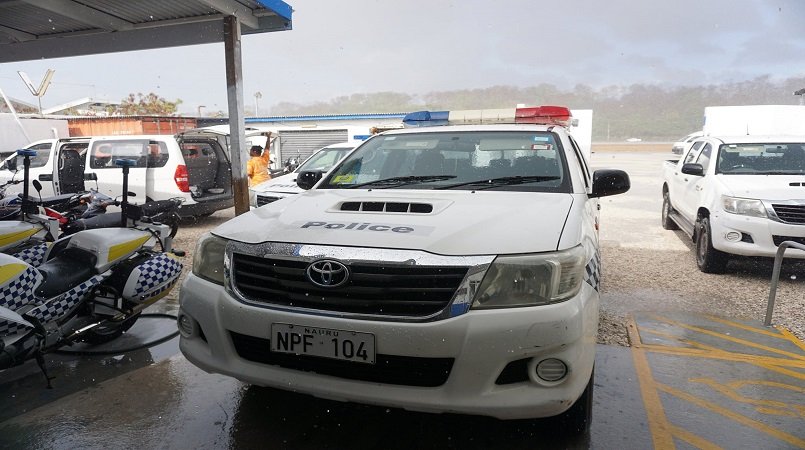 Expression
A trove of emails purported to belong to the Nauru Police Force were released in May 2022 by an anonymous group of hackers in protest against Australia's use of the country for offshore immigration processing.
Hacking website Enlace Hacktivista shared a link to a tranche of 285,635 emails alleged to belong to Nauru's police, along with a statement.
The document claims that a group of hackers was motivated to make these documents public by Australia's use of the island nation for offshore immigration processing. The statement cites reporting about the poor treatment of asylum seekers and refugees in the detention centre. It said: 
"We decided to hack the Nauru Police Force, who were tasked by the Australian government with policing the island and obtained 285,635 confidential emails related to abuses that they tried to cover up, and we are making them all public."
The emails show that asylum seekers and refugees in Nauru are still frequently attempting suicide and self-harming — with threats of self-immolation common. The internal emails between police also reveal a flippant attitude towards the plight of detainees, as well as a resistance to media scrutiny.
Emails show how the force responded to claims of mistreatment in the centres. One police staff member circulated information about the visit of the Office of the United Nations High Commissioner for Human Rights' Subcommittee on Prevention of Torture and prompted staff to be prepared. "I am assuming that there will be claims of human torture taken place in the past by the Nauru Police Force or maybe not. Either way best we be ready and confident to answer," one said.
Other emails show the police commissioner forwarding a request from an Australian journalist about a refugee allegedly being attacked by men on Nauru, to the country's president Lionel Rouwen Aingimea. He responded: "Leave it. Don't answer them".
The group calls on the next Australian government to end mandatory immigration detention, close facilities, grant permanent residency to all asylum seekers, investigate claims of abuse and pay reparations to victims.
The Human Rights Law Centre, a non-governmental organisation in Australia which has represented refugees and asylum seekers in Nauru's refugee processing centre, slammed the Australian government's continued use of Nauru for offshore processing, saying that leaked emails from Nauru police demonstrate the appalling disregard for refugees and asylum seekers detained there.