Government reshuffle amid lack of justice and continued international scrutiny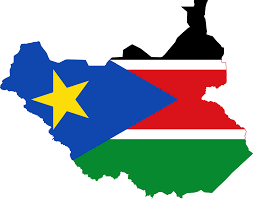 Expression
Digital and physical surveillance targets human rights defenders
On 18th March 2021, Front Line Defenders released a report documenting NSS's use of digital and physical surveillance to target exiled human rights defenders (HRDs). The report detailed testimonies from 14 South Sudanese HRDs. It found that the NSS uses surveillance means to kidnap, deport and target exiled HRDs, leading to a climate of fear.
Our #SouthSudanReport provides insight into how the #NSS conducts surveillance and consistently monitors and targets refugee HRDs outside of South Sudan.#NoRefuge

Read the full report here:https://t.co/ALAmGWY5AS https://t.co/iaDsNk02zs pic.twitter.com/OfH07BnMYv

— Front Line Defenders (@FrontLineHRD) March 24, 2021
Association
686 abducted women and children
On 23rd March 2021, the UN Human Rights Council extended the mandate of the Commission on Human Rights in South Sudan (CHRSS). However, a second resolution was adopted at the initiative of the African Group of states on behalf of South Sudan. This second resolution attempted to discontinue the CHRSS's mandate and to replace it with technical assistance to be provided by OHCHR. With the adoption of these two resolutions, international scrutiny of South Sudan's human rights situation will continue. On 5th April 2021, the UN Mission in South Sudan (UNMISS) reunited 58 abducted women and children with their families, following a peace conference that took place in Uror County, where traditional leaders, women, youth and cattle camp leaders discussed compensation for lives lost and the return of abducted women and children. According to UNMISS, 686 women and children were abducted between January and August 2020 during intercommunal violence between communities in Jonglei State and the Greater Pibor Administrative Area.
Women abducted in #SouthSudan released, hundreds remain missing

58 women and children of 686 who were abducted last year during vicious intercommunal fighting in South Sudan, have been reunited with their families, the UN Spokesperson told.https://t.co/SdEMjUBbfB pic.twitter.com/hNkT7p2GJX

— Human Rights Defenders (@HRDefsEN) April 7, 2021
On 10th April 2021, President Salva Kiir promoted one of the National Security Service (NSS) high ranking officials, Akol Koor Kuc, to the rank of First Lieutenant General. Human Rights Watch condemned South Sudan for rewarding senior officials implicated in human rights violations instead of holding them criminally accountable. The NSS is responsible for grave human rights violations, including arbitrary arrests, extrajudicial killings, torture, detention and enforced disappearances. It has increased its pressure on civil society actors after the signature of the 2018 Revitalised Peace Agreement, according to reports.
Peaceful Assembly
Protestors demand better health services
Activists, civilians and motorcyclists - known as "boda boda" riders - held demonstrations in Juba following the death of South Sudanese singer Trisha Cee and a boda boda rider in a road accident. The protestors demanded better health services to avoid similar occurrences in future. South Sudanese police arrested and later released a few protestors and activists.
Activists Jame David Kolok, Manesseh Mathiang and Wani Michael are free. They were released from detention Tuesday evening.

Their arrest earlier in the day over #TrishaC death protests attracted condemnation from South Sudan civil society. #oneupdates #radiooness #SSOT pic.twitter.com/LsBTX2OXHT

— Radio One 87.9 FM (@RadioOneSS) March 31, 2021