Government bans open-air religious gatherings, interrupting protests by Serbian Orthodox church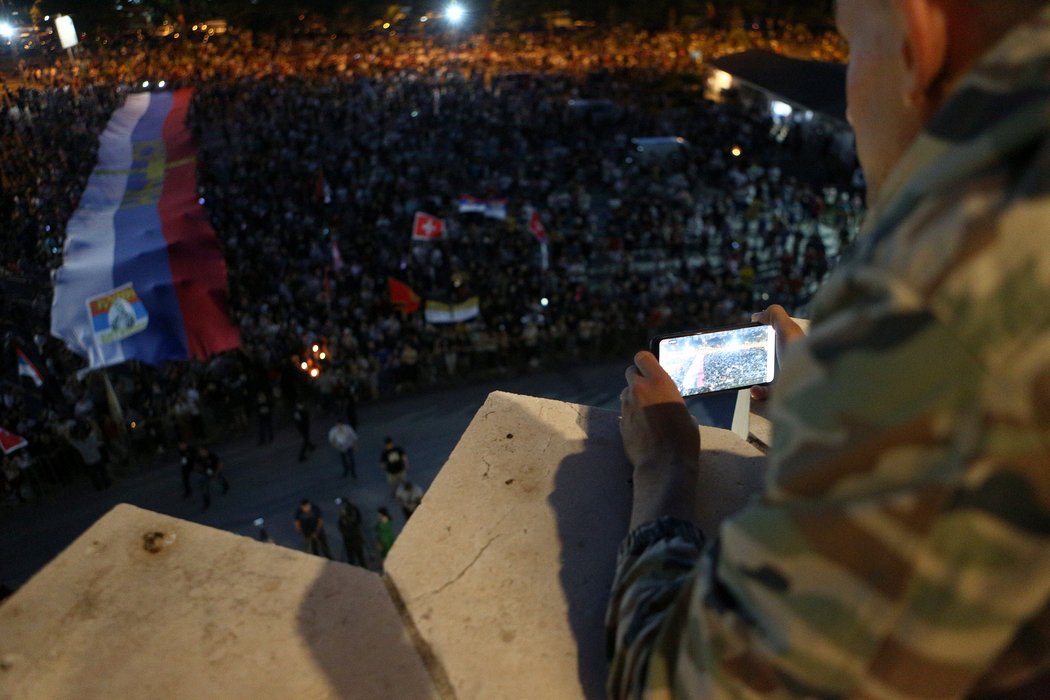 Association
Amid the first wave of the COVID-19 outbreak in Montenegro, the names of citizens who were ordered to self-isolate had been disclosed by the government. In reaction to this, NGO Civic Alliance brought an appeal against this decision, stating that this violated these citizens constitutional right to privacy. The Constitutional Court of Montenegro has agreed to examine whether there was a breach of human rights, which will have great importance for the manner in which COVID-19 related measures unfold in the period to come.
#Montenegro court to examine publication of self-isolating citizens' names:https://t.co/2WEVNO4g2h #COVID19 pic.twitter.com/Yx81rvS0kA

— ConstitutionsProject (@ccpconstitute) May 29, 2020
On a positive note, Parliament has voted to legalise same-sex civil partnerships in Montenegro, thus making it the first non-EU country in the region to recognise gay and lesbian couples by law. The LGBTI community praised the decision as a historic step for Montenegrin society.
"From today we are one step closer to full freedom and full equality. As never before, we are close to life with dignity and from today we stopped living as second-class citizens," - advocacy group Queer Montenegro.
Peaceful Assembly
In the wake of the protests held on behalf of the Serbian Orthodox Church, which continued during this reporting period, the Montenegrin Ombudsperson has accused the armed forces of violating people's rights to peaceful assembly by banning army officers and soldiers from participating in these protests. Earlier this year an army officer was suspended for participating in a protest against a new religious law which makes provision for a list of religious sites in the country. The law states that if groups cannot prove their right of ownership to religious properties they will revert to public ownership.
Peaceful #protests against the controversial law on religious freedoms continue today in #Montenegro! During peaceful protests organized by the Orthodox church in Montenegro in January and February of 2020 there was no a single incident. Attached video made by #ОстрогТвСтудио pic.twitter.com/CiF82TLeyK

— Marko Tosic (@markosmanifesto) June 14, 2020
In mid-June 2020, after a three-month break due to the COVID-19 outbreak, a protest liturgy of the Serbian Orthodox Church (SOC) was held in Podgorica. The gathering, which was attended by thousands of citizens, was peaceful. However, 10 days later, on 25th June 2020, the National Coordination Body for Infectious Diseases announced that open-air religious gatherings would be prohibited unless they took place on church premises. Human rights watchdogs Institute Alternativa and Human Rights Action criticised the decision and stated that they would appeal to the Constitutional Court. The ban on religious gatherings interrupted protests by the Serbian Orthodox Church, who accused the government of abusing the pandemic to curb its continued open-air protests.
#icantbrethe #blacklivesmatter #BLM #Podgorica #montenegro pic.twitter.com/oGjvOlwEGs

— Aleksandar Jaredic (@Lexilium) June 8, 2020
In a separate development which sparked attention, the former mayor and town management of Budva were arrested after refusing to hand over their positions despite losing their majority in the local assembly. The building was surrounded by heavily armed police at the time of the arrests At the same time, hundreds of citizens gathered in front of the municipality building to protest the arrest, which they believe was an act of police violence. The protest escalated with police using tear gas to disperse citizens protesting around the building. Following this, civil activists and opposition parties accused the police of using excessive force. This case has sparked protests in other towns. According to the police, citizens gathered without reports and caused incidents in Budva, Podgorica, Nikšić, Bar and Pljevlja. Police said that 54 people will be held criminally liable, over 40 of whom were arrested.
Expression
According to an analysis conducted by the Centre for Democratic Transition (CDT), during the COVID-19 outbreak and in the context of tension and political conflict between state institutions of Montenegro and the Serbian Orthodox Church (SOC), there was a worrisome spike in misinformation and fake news. The analysis also underlines that the goal of placing misinformation is to provoke the emotions of citizens which could have dangerous consequences.
In a separate development, a group of journalists and civic activists in Montenegro have called on the authorities to hire a foreign expert to review the previous inconclusive investigation into the murder of the prominent Montenegrin editor Dusko Jovanovic who was killed 16 years ago.
"The fact that the murder of the founder and editor-in-chief of a media outlet critical of the government happened at all endangers freedom of expression and the rule of law in Montenegro. We hope that hiring a foreign expert will prevent further waste of time in the search for truth and justice,"- Tea Gorjanc Prelevic, from the NGO Human Rights Action.