Freedoms at risk in Australia with media raids, silencing of whistleblowers and arrest of protesters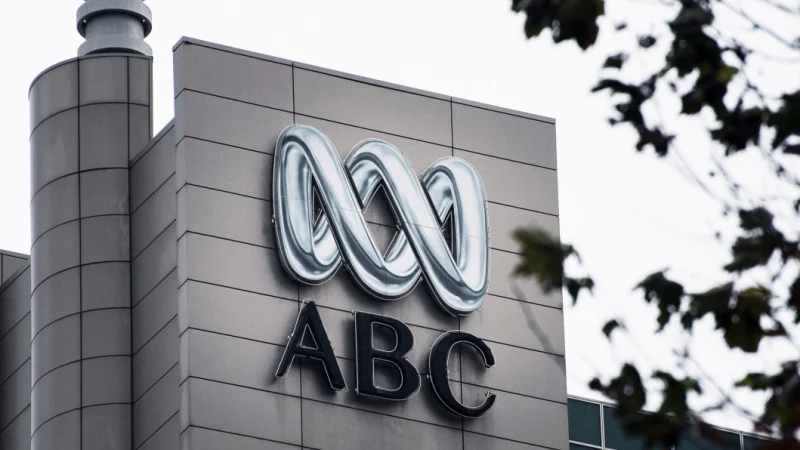 In the last few months, press freedom has come under attack with raids by the authorities on the media for their reporting on government actions. Two whistleblowers who exposed government spying are facing prosecution while climate change protesters have been arrested and charged for their activism.
Expression
Press freedom at risk with raids on the media
Federal police raid home of News Corp journalist Annika Smethurst https://t.co/hYqYh075uj

— Guardian news (@guardiannews) June 4, 2019
Raids by the Australian Federal Police (AFP) on the media have raised serious concerns about press freedom.
On 4th June 2019, the home of Annika Smethurst, the national politics editor of the Sunday Telegraph was raided for more than seven hours as part of an investigation into the publication of a leaked plan to expand government surveillance in 2018. Police seized her computer, her mobile phone and printed documents. The raid was prompted by a story published by Smethurst in April 2018 revealing that the Departments of Defence and Home Affairs were considering extending their powers so that they could order the intelligence agencies to spy on the emails, text messages and bank accounts of any Australian citizen.
Daniel Bastard, the head of Reporters Without Borders' (RSF) Asia-Pacific desk said:
"National security cannot be used as grounds for violating press freedom in a story that is so manifestly in the public interest. This search warrant is clearly an attempt to intimidate reporters who want to investigate subjects that could embarrass the government. And it poses an unacceptable threat to respect for the confidentiality of their sources."
On 5th June 2019, a warrant was served at the Sydney offices of the Australia Broadcasting Corporation (ABC), naming three of its journalists. Six federal officers entered the ABC building and began examining computers, email accounts and data storage devices under a warrant authorising them to "add, copy, delete or alter" any content they find. The warrant was reportedly issued in order to help them to identify the sources for a report broadcast on the ABC current affairs programme "The 7.30 Report" in July 2017 of possible unlawful killings by members of the Australian special forces in Afghanistan, the so-called Afghan Files.
The warrants were issued under sections of the Crimes Act dealing with classified information. The law does not have 'public interest' safeguards or exceptions for journalists or whistleblowers.
Following the raid on ABC, Ben Fordham, a presenter on the Sydney radio station 2GB and a contributor to Sky News, said that he is being investigated by the Department of Home Affairs after he ran a story which revealed confidential Home Affairs information about six asylum-seeker boats that were bound for Australia.
Amnesty International criticised the raids, saying:
"Journalism is not a crime. A free press holds those in authority to account, exposing corruption and human rights abuses. That includes investigating and highlighting instances where the military break the laws of war or government oversteps community expectations."
Australia is ranked 21st out of 180 countries in RSF's 2019 World Press Freedom Index, after falling two places. According to RSF "the space left for demanding investigative journalism has also been reduced by the fact that independent investigative reporters and whistleblowers face draconian legislation".
French journalists arrested for filming anti-coal protest
#Australia🇦🇺: French #journalist @hugoclement and 3 @France2tv media workers were arrested and charged with trespassing while covering a protest against a coal mine. All charges must be dropped! Citizens' right to be informed is non-negotiable @withMEAA https://t.co/mWmrdKfgCi

— IFJ (@IFJGlobal) July 23, 2019
On 22nd July 2019, a French television reporter and his crew were arrested while filming protesters in Queensland. French TV reporter Hugo Clément and three of his television crew from French public broadcaster France 2 were filming protesters blocking access to Indian conglomerate Adani Enterprise's Abbot Point coal terminal for an environmental documentary about oceans, including the Great Barrier Reef.
He told reporters that: "We were just doing our job. They say we were trespassing, but we were just filming in a public space. I was not blocking the railway". He said he and his crew would have moved had the police asked them to but were instead just arrested and put in a police van.
The four men have been charged with trespass for being on the railway line at the entrance to the mining company's coal-loading facility. Three others – one man and two women – who took part in the protest were also charged. Clément and his crew are due to appear at the state's Bowen magistrates' court on 3rd September 2019. Police set bail terms banning the crew from going within 20 kilometres of Adani's Carmichael mine site or within 100 metres from any other Adani site.
As previously documented Adani's Carmichael mine and rail project has been the target of protests for nearly a decade by protesters worried about coal's impact on climate change and damage to the Great Barrier Reef. Opponents lost their battle in June 2019 when the company finally received approval to begin construction.
Whistleblower to plead guilty in Timor-Leste spying case but lawyer to fight charges
Witness K to plead guilty in Timor-Leste spying case but lawyer to fight charges https://t.co/TjP2QOXH7y

— The Guardian (@guardian) August 6, 2019
On 6th August 2019 it was reported that the former spy and whistleblower, Witness K will plead guilty to breaching secrecy laws by revealing Australia's spying on Timor-Leste but his lawyer, Bernard Collaery, will fight the charges in the Supreme court.
The two men were charged under section 39 of the Intelligence Services Act with disclosing secret information about the bugging of Timor-Leste government buildings in 2004, an operation that gave Australia the upper hand in talks to carve up resources in the Timor Sea. In December 2013, police and security services raided the homes of Witness K and Collaery. But it wasn't until May 2018 that the pair learned they were facing potential jail terms.
Collaery said the prosecution was "a very determined push to hide dirty political linen … under the guise of national security imperatives" and said an open court process would reveal the disclosures were "totally unrelated to national security concerns". He also stated that Witness K decided to plead guilty after "six years of seclusion, harassment and questioning".
Human rights groups have condemned the prosecution of the two men for exposing government wrongdoing. Human Rights Watch (HRW) previously said that "this case combined with sweeping new laws criminalising unauthorised disclosures could have a chilling effect on officials who see government corruption or wrongdoing and want to do something about it".
Human rights group calls for amendments to problematic national security laws
In August 2019, HRW made a submission to a parliamentary inquiry into the impact of law enforcement and intelligence powers on press freedom. According to HRW, problematic national security provisions and sweeping law enforcement powers threaten free speech in the country. Besides journalists, human rights activists, lawyers, whistle-blowers, and those who witness or speak out about government misconduct are also affected. The organisation called on parliament to "amend laws with problematic national security provisions and curtail expansive law enforcement powers".
The problematic provisions highlighted by HRW include the revised espionage offences and section 35P of the Australian Security Intelligence Organisation Act (ASIO). Expansive powers for law enforcement under the metadata and encryption reforms, and the lack of protections for individuals disclosing information in the public interest, reinforce this chilling effect.
Elaine Pearson, Australia director at Human Rights Watch said:
"Australia needs stronger safeguards to protect disclosures made in the public interest. The Australian government should be careful to protect the country's democratic freedoms, especially the right to freedom of opinion and expression".
Peaceful Assembly
Environmental activists charged for bridge protest at Sydney Harbour
Ten people have been arrested while three protesters remain dangling from the Sydney Harbour Bridge after Greenpeace called on Scott Morrison to "declare a climate emergency" | @natassiazc https://t.co/E74lPDHEQs

— The Sydney Morning Herald (@smh) May 13, 2019
In May 2019, ahead of federal elections, at least 13 people were arrested after environmental activists abseiled off the Sydney Harbour Bridge to demand action on climate change. The Greenpeace supporters launched themselves from a public walkway on the western side of the structure, calling on the major federal political parties to declare a "climate emergency". They unfurled banners emblazoned with "100% renewables" and "make coal history" as they dangled beneath the bridge. The protesters were charged with risking the safety of another by climbing a structure, wilfully preventing free passage, climbing on the bridge and trespassing. They were all released on bail.
Police arrest climate change protesters in Brisbane 
Queensland police arrest 56 climate change protesters in Brisbane https://t.co/9vfOrgSQ9B

— Guardian Environment (@guardianeco) August 6, 2019
On 6th August 2019 Queensland police arrested and charged 56 climate protesters in Brisbane. The action, which was ongoing in the city centre, was the latest and largest in a series of protests by the environmental group Extinction Rebellion.
A heavy contingent of police, including mounted officers, were on the scene as hundreds of protesters converged on William Street and other areas of the city, with some activists sitting on roadways. Several activists who were blocking traffic were forcibly dragged from the road by police. Police made arrests for contravening directions, obstructing traffic and breaches of the peace. Those arrested were aged 19 to 73.
Extinction Rebellion spokesperson Tom Howell said:
"People are uncomfortable with disrupting other people's lives, but it is the best option we have left to get people talking about the climate emergency, to get the Government responding to it and to kind of make the economy pay attention to it".
On 20th August 2019, it was reported that in response to the civil disobedience by climate protesters, Queensland police will be given new powers to search suspected climate change protesters. Further, the state government would introduce a new offence, making it illegal to possess a device used for locking on at a protest. Protesters regularly use devices or other means to "lock on", effectively making it difficult or unsafe for them to be removed from a location. Protesters who trespass on farmland and cause a "biosecurity risk" can be punished with up to a year in prison.
Supporters of Hong Kong protests at universities targeted and harassed
Supporters of the Hong Kong pro-democracy protesters across Australian universities have reportedly been targeted and harassed by "patriotic" mainland students - with the tacit backing of Beijing.
Public rallies and other acts of solidarity have been staged at several campuses since the protests started in June 2019, including the emergence of "Lennon walls" plastered with sticky notes extolling the virtues of free speech and democracy.
However, this has angered some mainland Chinese students, who have physically confronted protesters, torn down message boards and demanded universities provide a "pure study environment" free of political messages that "insult" their homeland.
On 6th August 2019, at a pro-democracy rally at Monash University in Melbourne, a man aggressively shouted at students and manhandled someone who tried to step in, while a companion filmed the confrontation. A student activist told AFP that they had to wear masks as pro-Beijing students would take their photos and put them online on social media networks. He said several students who participated had their details published online and at least one had been the target of harassment, including anonymous phone calls.
At the University of Queensland in Brisbane, student activist Drew Pavlou, who has supported the campus protests, was told to "be careful" and received messages from someone who knew his name, claimed to know his whereabouts and threatened to "kill his family".
In Canberra, two mainland students disrupted a protest at the Australian National University by standing in front of the Lennon Wall to stop others from sticking on memos. They reportedly "replaced posters and quotes on the wall with nationalist memos, emphasising Chinese sovereignty over Hong Kong".