Fiji authorities suppress workers and attempt to silence activist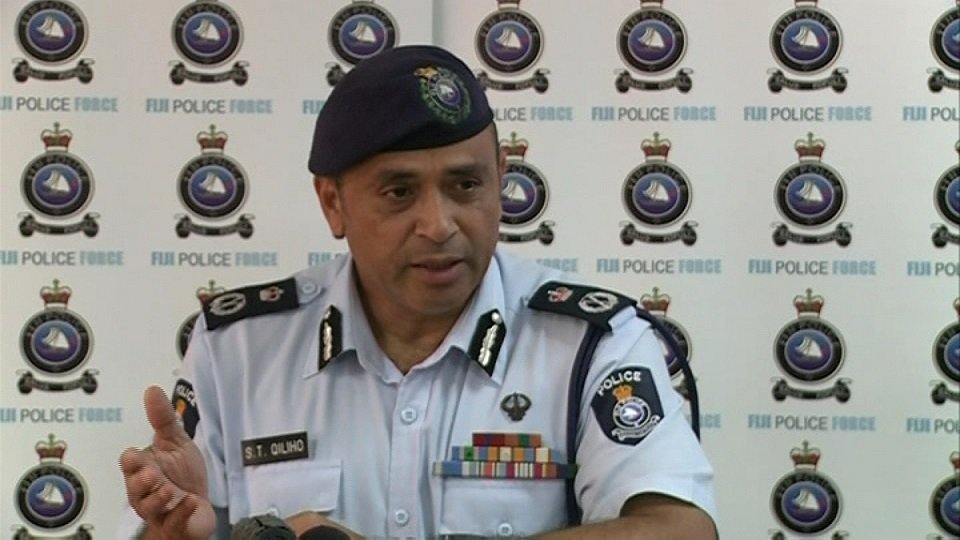 In recent months, the Fiji authorities have arrested unionists and workers for planning to hold protests, threatened teachers and government employees not to participate in protests, attempted to silence a women's rights defender ahead of the UN Secretary Generals' visit to Fiji and detained foreign journalists.
Peaceful Assembly
Crackdown on planned protest by unions
#Fiji 🇫🇯: the #ITUC is condemning the arbitrary arrest of #FelixAnthony, National Secretary of the Fiji Trades Union Congress #FTUC & President of the ITUC Asia-Pacific, along with 30 other trade unionists on #MayDay. https://t.co/8Si4vVY2HO

— ITUC (@ituc) May 2, 2019
A planned protest in the capital Nadi, by the Fiji Trades Union Congress (FTUC) scheduled for 3rd May 2019, was called off after the Fiji Transport Authority refused to issue a permit, saying that it would impede the safe movement of traffic.
Ahead of the planned protest, on 1st May 2019, more than 30 people including Fiji Trades Union Congress (FTUC) national secretary, Felix Anthony were arrested in relation to a planned strike by laid off workers of the Fiji Water Authority and the planned protest scheduled by the FTUC. The FTUC offices were also raided by police and searched.
Fiji's Coalition on Human Rights strongly condemned the arrests of trade unionists and said it "stands in solidarity with the workers of Fiji". The coalition chair, Nalini Singh, said:
"Workers and unionists should not be victimised or penalised for freely expressing their freedom of association and voicing employment issues. It is shocking and disgraceful that instead of celebrating International Workers' Rights Day, it was marked with the [detention] of workers and unionists."
Those arrested were subsequently released but at least 28 former workers of the Water Authority have been charged with 'unlawful assembly'. They were granted bail under strict conditions, including a 6pm to 6am curfew, and are required to report to the Lautoka Police Station between 8am and 6pm every day until the case is determined. The 28 were ordered to surrender their passports, and to each provide a surety in the form of a cash bail bond of $FJD100 (USD 46).
Education ministry employees threatened not to participate in protests
MINISTRY OF EDUCATION WARNS TEACHERS NOT TO TAKE PART IN THE PROPOSED MAY 3rd NATIONAL STRIKE BY FTUC. PS Education says displinary action will be taken against those taking part in the "unlawful strike" #Fiji #FijiNews #TeamFiji pic.twitter.com/Ab3Iv4ifuE

— Anish Chand (@achandftv) April 15, 2019
On 15th April 2019, the Permanent Secretary of the Ministry of Education, Alison Burchell warned ministry employees including teachers to refrain from participating in the planned protest by the FTUC on 3rd May 2019. In a statement circulated to ministry employees, Burchell stated that even though the proposed protest date fell during the school holidays, any such protest or participation in a protest will be unlawful. She also said that "any incitement or encouragement to participate in this proposed protest will be an unlawful act and any ministry employee involved may be subject to possible disciplinary or other legal action".
According to Amnesty International, at the end of April 2019, at least ten Executive Members of the Fijian Teachers Association (FTA), an affiliate member of FTUC, were summoned by police for questioning one by one and threatened with 'further action' if they failed to attend.
Despite these threats, the FTA general secretary Paula Manumanunitoga confirmed on 30th April 2019 that the association would be part of the protest. He said members supported the FTUC in raising their voices and issues about workers rights which the "government has been suppressing all these years".
The Fiji Teachers Union General Secretary Agni Deo Singh said their lawyers are planning to take action to legally challenge the circular written by Burchell warning teachers not to take part in the FTUC protest. Singh claimed that "teachers are within their rights when participating in union activities and it is illegal to stop them from doing so".
Association
Water Authority workers terminated and locked out
Hundreds of Fiji Water Authority workers turned away from offices https://t.co/sDae9hMrSQ #Fiji pic.twitter.com/bkkYeFZqgE

— Raet Lomi (@raetlomi) May 1, 2019
On 30th April 2019 it was reported that employees of Water Authority of Fiji (WAF) were locked out of the Kinoya, Rakiraki and Lautoka depots. Hundreds of workers at WAF were turned away from work after their contracts were suddenly terminated. A clerical worker with the national water utility, Lusiana Manutagi, said she and over 100 colleagues had been told by security and police officers that they could not enter their workplace. Workers were told that their contracts had expired and that WAF could not make them permanent workers.
Workers who gathered outside the depots on 1st May 2019, to protest against the lock out, were removed by the police and some were detained (see above). On 3rd May 2019, Fiji's National Union of Workers (NUW) lost all four orders challenging the actions of WAF at a hearing at the Lautoka tribunal.
Expression
Women's rights defender harassed by police ahead of UN Secretary General visit
Fiji Womens Crisis Centre Director Shamima Ali had her invitation to state welcoming dinner @antonioguterres withdrawn. FWCC reveals Arieta Moceica from @Fiji_MOFA had called to cancel the invitation. Ali had given an interview to @fijitimes on Wednesday #Fiji #FijiNews pic.twitter.com/FS9lYRIEm9

— Anish Chand (@achandftv) May 17, 2019
Ahead of the visit of the United Nations Secretary General Antonio Guterres' visit to Fiji in May 2019, women rights defender Shamima Ali was harassed by the police, demanding information about the nature of her planned discussions with the UN Secretary General.
According to reports, the police called Shamima Ali, the Fiji Women's Crisis Centre (FWCC) Coordinator, five times over two weeks inquiring about the nature of her planned discussions with the UN Secretary General who arrived in the country on 14th May 2019.
On 16th May 2019, Shamima Ali's invitation to a dinner, hosted by the Fijian Prime Minister to welcome the UN Secretary General was cancelled an hour and a half before the event, by a Ministry of Foreign Affairs' staff. FWCC in a social media post said that they believe this was because Ali spoke out against the police harassment. Shamima Ali said: "This is a petty act of vindictiveness, or maybe fear on the part of government authorities and totally unbecoming and rude."
Shamima Ali is a feminist activist from Fiji. She is the chairperson and one of the founding members of the Pacific Women's Network Against Violence Against Women. Ali has also served as a Human Rights Commissioner in Fiji from 2004 to 2006.
Foreign journalists detained
Three journalists from New Zealand's Newsroom website - Mark Jennings, Melanie Reid and Hayden Aull - were arrested on the evening of 3rd April 2019 by police in Suva, Fiji. They had been trying to interview a company called Freesoul Real Estate Development, which Newsroom had previously linked to environmental devastation in Fiji, and which accused them of criminal trespass. The journalists were detained overnight before being freed on the morning of 4th April 2019.
According to Amnesty International the arrests of these journalists "are the tip of the iceberg when it comes to Fiji's intolerance of freedom of expression. Fiji's government regularly harasses and arrests activists and journalists who take part in protests or express criticism of the authorities". The organisation called on the Fijian authorities to amend their draconian laws on freedom of expression and commit to protecting human rights in law and in practice.