Ethiopia: Journalists bear the brunt of declining expression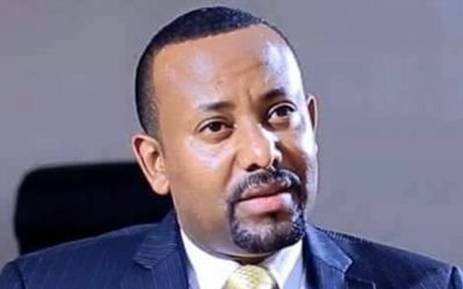 General situation
On 22nd November 2021, DefendDefenders and its partners issued a letter calling on the UN Human Rights Council to hold a special session and to create an investigative mechanism into the human rights violations arising from the ongoing conflict in Tigray. As a result, on 17th December 2021, the Council adopted a resolution at the end of a special session, which established a new mechanism responsible for investigating all violations and abuses, establishing facts and circumstances, and identifying individuals responsible in order to support accountability efforts. On 2nd March 2022, the President of the Human Rights Council announced the appointment of Fatou Bensouda, Kaari Betty Murungi, and Steven Ratner to serve as the three members of the International Commission of Human Rights Experts on Ethiopia.
Earlier, on 16th December 2021, a report by Amnesty International and Human Rights Watch revealed that Amhara security forces had been responsible for mass detentions, deaths, and forced expulsions of ethnic Tigrayans. According to the report, Amhara regional police forces and militias, notably Fano militias, rounded up Tigrayans in Adebai, Humera, and Rawyan. Soldiers separated families and arrested men and women civilians above age 15. Women and younger children, as well as sick and elderly persons, were forcibly removed from the region. Some of those who were missing have since made their way to central Tigray, while others are still missing.
Separately, on 15th February 2022, the Ethiopian Parliament lifted the six-month state of emergency which had been declared on 2nd November 2021, as previously documented on the Monitor. 
Expression
On 8th December 2021, the Committee to Protect Journalists (CPJ) released a report ranking Ethiopia as the worst jailers of journalists in Sub-Saharan Africa, tying with Eritrea for this position in 2021. The report highlighted that several journalists had been arrested since the beginning of the war in northern Ethiopia; with a total of 16 jailed journalists at the time of CPJ's annual census.
According to CPJ's 2021 report, at least 14 journalists were arrested within a period of one month after the state of emergency was declared. On 28th November 2021, the police arrested three journalists: Amir Aman Kirayo, a freelance video journalist accredited with the AP; Thomas Engida, a cameraman; and Addisu Muluneh, a reporter with the state-affiliated Fana Broadcasting Corporation. Amir was arrested after returning home from a reporting trip. The police accused him of promoting terrorism because he interviewed members of the Oromo Liberation Army (OLA), which Parliament has designated a terrorist group.
In another incident, on 7th December 2021, police arrested and searched the home of Tesfaye, co-founder and editor-in-chief of the YouTube channel Ubuntu TV, at his home in Addis Ababa. According to Ubuntu TV general manager and co-founder Moonira Abdulemanan, police officers raided the Ubuntu TV office in Addis Ababa, confiscating studio equipment and cameras. Tesfaye's recent broadcast discussed the ongoing war in Ethiopia and politics in Sidama regional state.
Similarly, on 10th December 2021, police arrested Terara Network's co-founder, editor, and presenter Temerat Negara, from his home in Addis Ababa. The police searched his home and confiscated electronics, including hard drives and audio recorders. A few days before his arrest, Negara posted content on Youtube and Facebook, criticising how Prime Minister Abiy Ahmed was handling the war. Additionally, he discussed the future of Ethiopia with a cohost on 6th December 2021.
On 14th December 2021, Ethiopia Insight revealed that its employee Ermias Tasfaye had been detained since 3rd November 2021 without charges being filed or any allegations against him being disclosed. A source familiar with his case claims his arrest is linked to his work as a journalist.
Association
On 29th November 2021, the state prosecutor filed an appeal in the Federal Supreme Court Cassation Bench against Colonel Gemechu Ayana, a senior leader of the Oromo Liberation Front (OLF), a national organisation in defence of etchnic Oromo rights, six months after he and 13 other OLF members were acquitted of terrorism. As previously reported on the Monitor, the Federal High Court's third Anti-terrorism and Constitutional Bench acquitted Gemechu and 12 defendants who had been charged with terrorism; however, they remained in custody. The hearings of the prosecution's appeal case, scheduled for December 2021, were postponed several times. Gemechu had to attend his first court appearance after his acquittal without his defense team, since they were allegedly not informed of his court appearance. On 11th January 2022, Gemechu was arraigned in court.
In a positive development, on 7th January 2022, prominent activist and politician Eskinder Nega was released after his arrest and detention in early July 2020. As previously reported on the Monitor, Nega was arrested and detained on charges of inciting violence after the killing of popular singer Hachalu Hundessa. He was accused of allegedly paying groups of young people to cause unrest in relation to the protests that ensued after Hundessa's murder. In September 2020, prosecutors also charged him with terrorism.
The government also released Jawar Mohammad and several political members of the Oromo Federalist Congress (OFC) and some Tigray People's Liberation Front (TPLF) leaders. The Ministry of Justice stated that the charges were dropped to "ensure inclusiveness and fruitfulness of the upcoming national dialogue". The move coincided with outgoing U.S. envoy Jeffrey Feltman's visit to Addis Ababa. Antonio Guterres, the UN Secretary-General, praised the development. As previously reported on the Monitor, Jawar Mohammed, a member of the OFC and Bekele Gerba, Deputy Chairman of the party, were arrested on 30th June 2020 when they and others attempted to intercept Hundessa's body, which was being transported to his home town of Ambo, and return it to Addis Ababa.