Environmental rights protests against Russian Fossil Fuels and local mining projects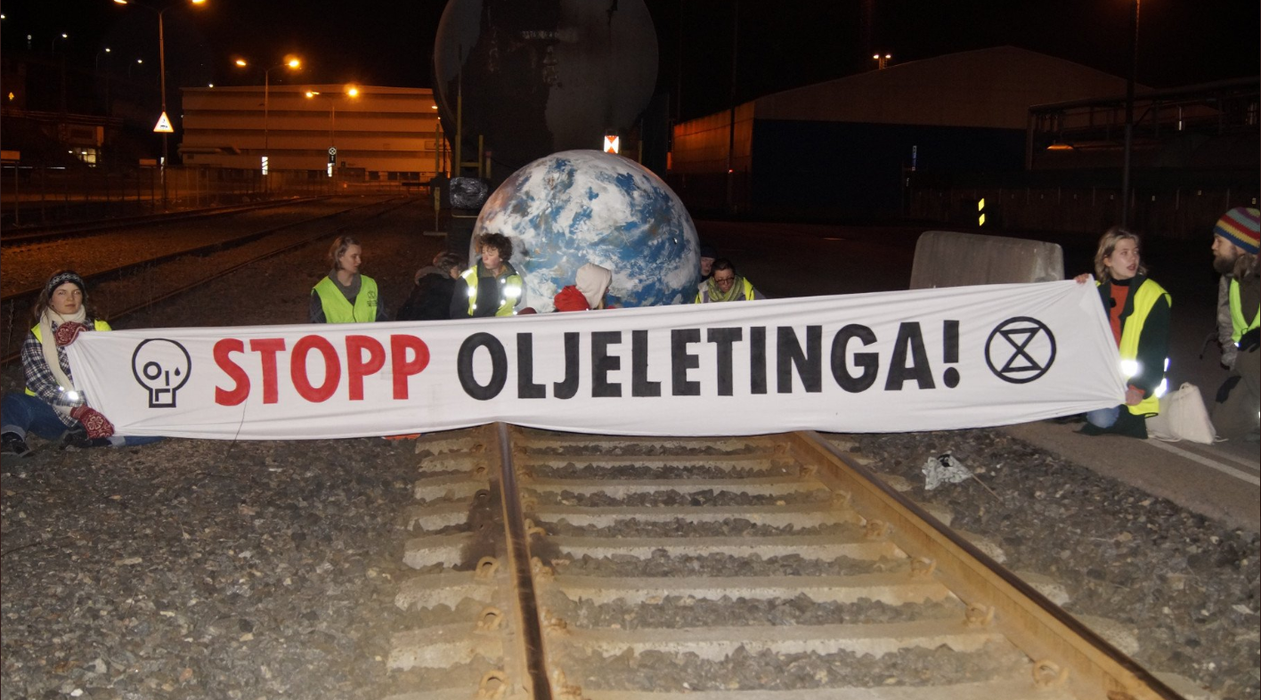 Peaceful Assembly
First Fridays for Future after Norwegian society reopens
On 25th March 2022, dozens of young people participated in the world's most well-known school climate strike Fridays for Future in Oslo. This was the first time that this demonstration was held since the reopening of Norwegian society after the pandemic.
Protesters gathered in front of the Norwegian Parliament to call on national decision-makers to abandon an economy based on fossil fuel. Two members of the Norwegian Parliament, Lan Marie Berg and Rasmus Hansson from the Green Party also joined the protesters.
Protest against imports of Russian fossil fuels
On 25th April 2022, activists from Greenpeace and Extinction Rebellion Norway blocked an oil tanker from delivering Russian oil to Norway. The group chained one of their boats to the large vessel in protest at the Russian invasion of Ukraine. Several protesters were arrested by police. The group is calling on the Norwegian government to ban imports of fossil fuels from Russia.
Greenpeace Norway head Frode Pleym told Euronews:
"Oil is not only at the root of the climate crisis, but also of wars and conflicts. I am shocked that Norway operates as a free port for Russian oil, which we know finances Putin's warfare."
Akkurat nå‼️ Aktivister fra Greenpeace blokkerer oljetankeren Ust Luga, som er losset med flere tusen tonn russisk olje. Målet er å stanse leveransen til Essos oljeterminal utenfor Åsgårdstrand.

Norge kan ikke importere olje som finansierer Putins Krigføring ❌🛢️ pic.twitter.com/lxX14zPKrb

— Greenpeace Norge (@GreenpeaceNorge) April 25, 2022
Protest to halt mining construction
In an attempt to halt a controversial mining project, activists from Nature and Youth (Natur og Ungdom) have been protesting for weeks by chaining themselves. During one staged protest in the construction area, activists were removed by city police, with seven activists arrested. Leader of the group, Gina Gylver, is facing a fine of approximately 980 Euros.
Expression
Norwegian press organisations condemn attack on media freedom in Russia
Journalists and Norwegian press associations strongly condemned every attempt to obstruct media freedom in the coverage of the Russian attack against Ukraine in a joint statement issued on 3rd April 2022. Stressing the large responsibility that is derived from the high standards of media freedom that the country has achieved, press organisations offered their financial and practical support to their colleagues in Russia and Ukraine who are victims of censorship and of the war.