Referendum defeat a blow for media freedoms in Colombia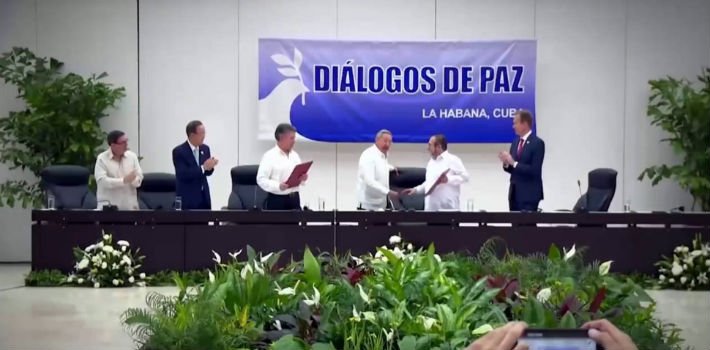 Expression
On October 2nd, Colombians rejected the peace agreement reached between the Colombian government and the Revolutionary Armed Forces of Colombia (FARC) after 52 years of civil war. The plebiscite was narrowly defeated with 50.2% rejecting the peace accord and 49.8 percent voting in favour of it.
Prior to the referendum, local civil society group Foundation for Press Freedom (Fundación para la Libertad de Prensa , FLIP) criticised a decision by Colombia's National Electoral Authority (CNE) which they claimed restricted access to information. The decision banned dissemination of the text of the peace agreement for 48 hours before the vote. FLIP argued that the electoral body confused political campaigning - which could be subjected limitations before an election - and the dissemination of an important educational document like the peace agreement.
Before the referendum, FLIP stated that the agreement could have helped to create better conditions for press freedom in Colombia, one of the most dangerous countries in the world for journalism. In the last two decades in Colombia, more than 600 attacks against the press were related to the armed conflict. FARC contributed heavily to that figure with 137 attacks including at least 85 threats, 13 murders and 8 kidnappings. Government security forces accounted for 230 attacks, 22 threats, 4 killings and the illegal arrest of 25 reporters. According to FLIP, a peace agreement could mean the end to the armed confrontation that has been the main source of censorship, fear and restrictions on access to information in Colombia.
Association
As previously reported on the CIVICUS Monitor, there is significant opposition in Colombia to the the new Police Code approved on July 29th. The Polo Democrático Party (Democratic Pole), the Green Party and several human rights organisations recently challenged the legislation in the Constitutional Court on the grounds that it undermines the right to social protest and hands excessive powers of arrest to the National Police. The Code authorises the police to dissolve public demonstrations if an "alteration of coexistence" occurs, a vague term which gives the authorities wide discretionary powers.