Police denies permission to protest, while election outcome sparks violence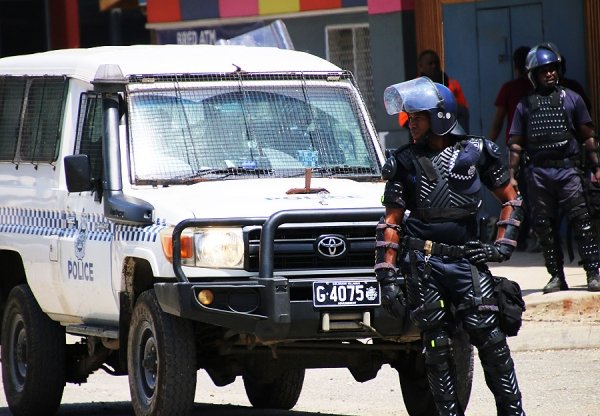 On 3rd April 2019, Solomon Islands held the country's first election since the withdrawal of the Australia-led Regional Assistance Mission to Solomon Island (RAMSI) in June 2017. The security mission was able to successfully re-establish stability and functionality to the country after a period of ethnic violence from 1998 to 2003. During this period hundreds of people were killed, tens of thousands displaced, and the state was brought to the brink of collapse
Eight political parties made it into parliament but none had the majority needed to rule alone. On 24th April 2019, Manasseh Sogavare was voted into power as prime minister, polling 34 votes over his rival Matthew Wale in the 50 seat Parliament. This will be Sogavare's fourth time as prime minister, his previous stints being in 2000, 2006 and most recently in 2014.
Peaceful Assembly
Protest march denied by police
Solomons' police say no to protest march https://t.co/vDIjgSuXN3 #SolomonIslands pic.twitter.com/r2GAHk7Y1r

— Raet Lomi (@raetlomi) April 18, 2019
On 18th April 2019, Solomon Islands police refused to let a group of youths stage a protest in Honiara in the lead up to the election of the prime minister. Media reported that "the decision to stop the protest was made in the interest of public safety".
The youth group said it represented young people in the capital and planned a peaceful march through the city. However, police deputy commissioner for operations Gabriel Manelusi said "it was explained to the group that for public safety reasons, police would not allow any procession or public gathering from now until the election of the prime minister".
Protests against election of prime minister turns violent
Ex-PM wins Solomons run-off sparking riots https://t.co/17HROOm5vG

— The Japan Times (@japantimes) April 24, 2019
The election of Sogavare on 24th April 2019, led to protests in the streets of the capital, Honaira with police using tear gas to disperse angry crowds near Chinatown and in a settlement in the city's east. A small group of men marched to Parliament House and called for Sogavare to step down. Royal Solomon Islands Police Force (RSIPF) Commissioner Matthew Varley ordered a large number of roadblocks and checkpoints to be put in place across the city and appealed for people to accept the election outcome.
Police reportedly used tear gas to disperse crowds in Kukum, in Honiara's west. Media reported that "rioters had trashed the Pacific Casino Hotel, posting pictures which showed smashed windows, as well as computers and other equipment strewn all over the ground". Police said numerous vehicles were also damaged. According to the police, nine officers were injured in the protests, and more than 30 protesters were detained.
Analysts believe that besides dissatisfaction with the idea of Sogavare taking a fourth term as prime minister, the violent protests may have also been driven by the dramatic increase in the amount of land and business opportunities taken up by new Asian immigrants in Honiara, while opportunities for informal businesses and local employment have remained severely limited. Further, the youth population has grown and is marginalised from politics with limited opportunities for employment.
Association
Women representation in parliament still low
The electoral system uses a first-past-the-post system, which has made it very difficult for women to get elected. Only four women have ever been elected to the Solomon Islands parliament in the 40 years since independence. Five political parties in Solomon Islands did not field any female candidates ahead of elections, despite Section 48 (1) of the Political Parties Integrity Act, stipulating that a political party shall reserve 10 percent for women out of the total number of selected candidates.
Only two women were elected out of the 25 female candidates who contested the Solomon Islands general election. They are Lanelle Tanangada of Gizo/Kolombangara and Freda Tuki of VATUD constituencies who are re-elected members of the 10th Parliament.