Dominican Republic: new media law under consideration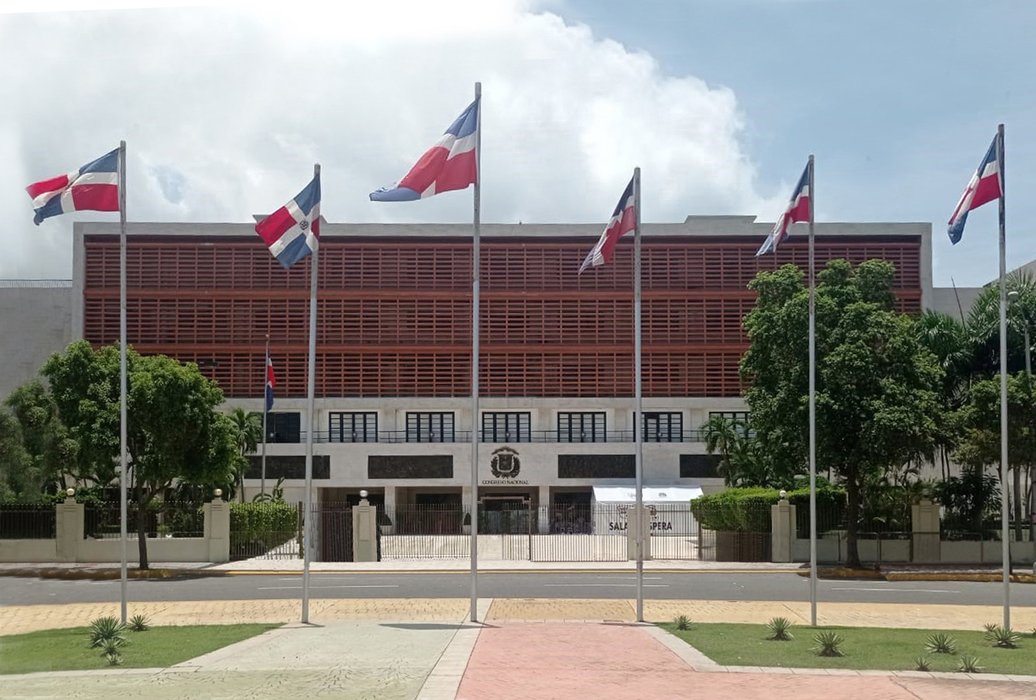 Expression
La Comisión Consultiva para la Libertad de Expresión (CCLEX) presentó a la sociedad civil la propuesta de proyecto de ley que busca garantizar este derecho a toda la población dominicana.
#Cclexrd pic.twitter.com/Ie2eRJFnzr

— CCLEXRD (@cclexrd) February 21, 2023
In March 2023, a new draft Freedom of Expression and Media Law was published for public consultation. As previously reported on the CIVICUS Monitor, in July 2022, President Luis Abinader created an advisory commission to review and update the Dominican Republic's key legislation on freedom of expression, which dates back to 1962.
The proposal includes several positive changes, according to OBSERVACOM. Among other things, defamation and libel offences would be decriminalised in cases of public interest or involving public officials. The draft legislation also recognises the rights of audiences in audiovisual services, prohibits prior censorship, and incorporates Internet access as a right. The project also establishes obligations of transparency and accountability for large digital content platforms. A public consultation on the bill was open until 30th March 2023.
Peaceful Assembly
Protest demanding public works
El vocero del Frente de Lucha Unidad y Progreso (FLUP), Osvaldo Brito, anuncia paro por 48 horas para el municipio Licey al Medio iniciando el próximo lunes 6 de marzo... pic.twitter.com/tKI02TkLsK

— Maxwell Reyes 🇩🇴 (@maxwellreyes1) March 3, 2023
On 6th March 2023, the Frente de Lucha Unidad y Progreso (Unity and Progress Fighting Front - FLUP) and other social organisations launched a 48-hour strike in Licey al Medio, Santiago province, and other towns in the Cibao region. The organisations demanded better living conditions and investment in public works, including improvements to the region's roads and sanitation.
According to news reports, there were some cases of vandalism and road blockades during the strikes. Protesters and police clashed in Licey al Medio. After a meeting with the regional government to discuss their demands, the popular movements lifted the protest.
Opposition protest following anti-corruption operation
On 20th March 2023, supporters of political party Partido de la Liberación Dominicana (PLD) protested in front of the Palace of Justice in Santo Domingo after an anti-corruption operation targeted officials of former President Daniel Medina's government. Twenty people, among them former high-ranking government officials and ex-ministers, face corruption-related charges in the framework of an investigation into alleged illicit campaign financing.
Dozens of PLD leaders and supporters marched toward the Palace of Justice carrying signs and shouting slogans such as 'We are PLD and we are not afraid.' The entrance of the building had been cordoned off by police. Protesters began to throw stones at the courthouse and attempted to enter. Police responded by firing tear gas at the demonstrators. Four PLD congress members were injured in the clashes. PLD officials have accused prosecutors of investigating only former government officials while turning a blind eye to corruption allegations against the current Abinader administration.
Association
[1/3]

El Groupo de Apoyo a Repatriados y Refugiados (GARR) está indignada por las condiciones inhumanas que caracterizan las prácticas de detención y repatriación de migrantes haitianos por parte de las autoridades dominicanas.@trabajadores_rd @EdwinParaison @ListinDiario https://t.co/A4FSoZlEj8

— Groupe d'Appui aux Rapatriés et Réfugiés (@GARRHaiti) April 4, 2023
Human rights organisation Support Group for Returnees and Refugees (GARR) warned about the increase in deportations of Haitian migrants from the Dominican Republic. The country deported more than 170,000 people in 2022, over twice the number from the previous year, government data showed. Most of them were Haitians. The pace of deportations increased further in January 2023.
GARR said many of the deportations occur in violation of repatriation protocol, including with the repatriation of unaccompanied minors. There have been multiple cases of migrants facing inhuman and degrading treatment, discrimination, verbal and physical aggression, family separation, and loss of personal items (telephones, money, suitcases, clothes, passports). Women and children were particularly vulnerable to sexual violations.
On a related note, a Haitian freelance photojournalist was detained in December 2022 while on a professional trip to Dominican coastal town Las Terrenas. Josué Azor said he repeatedly offered to show authorities his documents, but they weren't interested. Despite having a valid visa, he was detained with other Haitians for three hours before being released. He told AFP:
From the edge of town to the police station, the police were picking up young men at random, targeting them for the colour of their skin. It was like a hunt for Haitians. - Josué Azor, Haitian photojournalist.