Death of Fr Swamy and increasing online restrictions highlights risk facing activists in India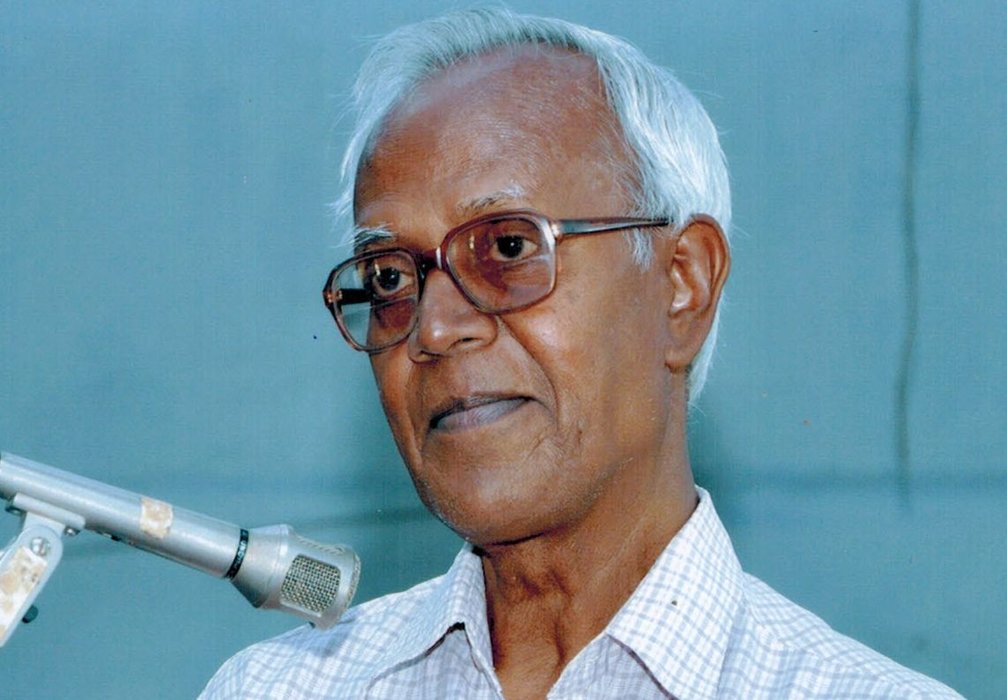 Civic space in India remains 'repressed' based on civic space ratings from the CIVICUS Monitor in 2020. Ongoing calls for the authorities to release human rights defenders and activists detained under the draconian Unlawful Activities (Prevention) Act (UAPA) have escalated following the death in custody of Fr Stan Swamy, a Jesuit priest and human rights defender. UN experts have raised concerns about the arrest and detention of tribal rights activist Hidme Markam detained in February 2021. Social media companies, in particular Twitter, have been targeted by authorities to stifle dissent while concerns have been raised about torture or ill-treatment of a Kashmiri politician for speaking out about the government.
Association
Calls for release of political prisoners
'Release the Bhima Koregaon 16 Immediately': Nobel Laureates, EU MPs Write to Indian Authorities https://t.co/Su9AbM2EI5

— Suchitra Vijayan (@suchitrav) June 11, 2021
On 11th June 2021, several academics, European Union parliamentarians, Nobel laureates and other figures of international prominence wrote to Prime Minister Narendra Modi, the Chief Justice of India and the chief minister of Maharashtra and other Indian authorities demanding the release of political prisoners arrested in connection with the Bhima Koregaon case.
In the letter, they expressed concerns over the incarceration of human rights defenders in prison under "deplorable hygiene conditions" and the absence of appropriate medical care - stating that the political prisoners were at grave risk of contracting the new more virulent strains of coronavirus.
The letter noted that the group known as the Bhima-Koregaon 16 include four academics, three lawyers, two independent journalists, a union organiser and social activist, a poet, three performing artists and a Jesuit priest. A majority of them are senior citizens, some of whom have comorbidities that render them particularly vulnerable. All are human rights defenders with a record of writing, speaking and organising for the rights of workers, minorities, Dalits and Adivasis through peaceful and constitutional means.
Student activists granted bail
DEVANGANA AND NATASHA WALK FREE!

Devangana Kalita and Natasha Narwal have finally been released from Tihar Central Jail today evening after Delhi High Court granted Devangana, Natasha and Asif bail in FIR 59/2020 which charged them with UAPA. pic.twitter.com/zdezevjjNR

— Pinjra Tod (@PinjraTod) June 17, 2021
On 17th June 2021, the Delhi High Court issued orders for the immediate release of student activists Natasha Narwal, Devangana Kalita and Ashif Iqbal Tanha on bail from Tiwari jail. The student activists were accused of being the 'masterminds' of the Delhi riots in February 2020 that caused 53 deaths and left over 200 people injured. Human rights groups believe these charges have been trumped up to silence them. They have been in detention since May 2020 under the stringent Unlawful Activities (Prevention) Act (UAPA) law.
The Additional Sessions Court also dismissed applications filed by the Delhi Police seeking more time to verify the addresses of the activists and their sureties,' stating that the Delhi police's argument cannot be a 'plausible reason' for the accused to be kept imprisoned. In March 2021, CIVICUS and Front Line Defenders had called for the immediate release of the two women human rights defenders.
While passing the order to grant them bail, the Delhi High Court bench of Justice Siddharth Mridul and Anup J. Bhambhani criticised the government's actions in 'suppressing dissent'. The court also observed that considering the stringent nature of the UAPA, it can be invoked only in exceptional cases. They said: "It seems, that in its anxiety to suppress dissent, in the mind of the state, the line between the constitutionally guaranteed right to protest and terrorist activity seems to be getting somewhat blurred," adding that "if this mindset gains traction, it would be a sad day for democracy."
Speaking to reporters after their release from Tihar jail, student activist Natasha Narwal said, "We have received tremendous support inside jail; we will continue our struggle," adding that the "Delhi High Court order really gives us a lot of hope and strength and restores our faith in the Indian judiciary that they will stand for the rights of the people and of democratic dissent in their country."
While Tanha, Kalita and Narwal have been granted bail, student activists Umar Khalid and Jawaharlal Nehru University student Sharjeel Imam still remain in prison on the same charges. 
Activists and legal representatives have stated that the Delhi High Court's judgement in Natasha Narwal, Devangana Kalita and Ashif Iqbal Tanha's case will have pan-India ramifications. Speaking to the Outlook India magazine, senior lawyer Mihir Desai, who represents a few of the accused in the Bhima Koregaon case, said the Delhi High Court verdict is a path-breaking one and will be helpful for the Bhima Koregaon case.
Desai added: "The Delhi HC in its order categorically said that a delay in the trial can be a ground for the release of the accused. Until now, as per the SC order, the release was on the grounds of substantial incarceration. The Delhi HC held that if the trial is going to take a long time, the accused is entitled to bail. This order is useful for the Bhima Koregaon case as all the accused have been languishing for three years. The trial has not yet started and the charges have not yet been framed. We are going to argue on those grounds," adding that HC's definition of terrorist activity will help the Bhima Koregaon case."
Death of human rights defender and priest Father Stan Swamy sparks anger
#India: We are saddened & disturbed by the death of 84-year-old human rights defender Father #StanSwamy, after prolonged pre-trial detention. With COVID-19, it is even more urgent that States release every person detained without sufficient legal basis.
👉 https://t.co/WkoxxTiNCb pic.twitter.com/6MUEUcgxMp

— UN Human Rights (@UNHumanRights) July 6, 2021
On 5th July 2021, Fr Stan Swamy, an 84 year-old Jesuit priest and human rights defender died in custody. Stan Swamy was repeatedly denied bail and died at the Holy Family Hospital in Mumbai, having been placed on ventilator support the previous day due to breathing difficulties and oxygen level fluctuations. The defender spent nine months in jail under the anti-terror law, the Unlawful Activities Prevention Act (UAPA), was denied bail and medical care in jail, and only transferred to a hospital when his condition became critical on 29th May.
In October 2020, Swamy was arrested under the draconian UAPA for alleged links to the banned Communist Party of India, a Maoist organisation. He is one of 16 activists and academics arrested and imprisoned on trumped-up charges for allegedly instigating violence in the village of Bhima Koregaon near Pune in January 2018.
While Swamy was detained in Taloja jail outside Mumbai, human rights groups raised concerns about inhuman and degrading detention conditions after the Special National Investigation Agency (NIA) Court in Mumbai rejected his request for a straw, sipper bottle and winter clothes. In May 2021, Swamy was shifted from Taloja jail to the Holy Family Hospital after he tested positive for COVID-19.
In June 2021, The National Investigating Agency (NIA) opposed the bail plea on health grounds in the Bombay High Court, saying he was a "Maoist" who engaged in activities to spread Maoism, and that he was part of a "deep rooted controversy to overthrow the government."
His death has prompted an outpouring of anger among lawyers, writers, politicians and activists.The lawyer and activist Prashant Bhushan said it was "nothing less than murder by the state of one of the gentlest and kindest men I have known. Unfortunately our judicial system is also complicit in this." Harsh Mander, a prominent activist, described Swamy as "devoted to selfless defence of Adivasi rights, gentle, brave. Even from prison he grieved not for himself but injustice to poor prisoners."
Lysa John, CIVICUS Secretary General said: "Swamy's death is a tragic loss for civil society and highlights the dangerous situation for other human rights defenders currently in jail in India. Human rights activism and criticism of the state should not amount to the equivalent of a death sentence".
Father Stan Swamy has been a dedicated advocate for the rights of Adivasi people, especially in the State of Jharkhand. He was a prominent advocate against the forced displacement of Adivasi communities, typically occurring in the context of development and the mining of mineral-rich land. He spoke out against the systemic discrimination and violence directed at the Adivasi community.
Adivasi tribal rights activist detained for more than four months
7 UN experts have written to @PMOIndia's govt to raise the case of Hidme Markam. We must all speak out against these abuses and demand that the persecution of Adivasis and the destruction of their land must stop. @bhupeshbaghel @RahulGandhi#ReleaseHidmehttps://t.co/uyQCpwKEMr

— Sophie Grig (@sophiegrig) June 16, 2021
In a communication made public in June 2021, seven UN Special Procedures mandate holders wrote to the government on the arrest and detention of Chhattisgarh Adivasi rights activist Hidme Markam and charges against her under the stringent UAPA law.
Markam was arrested on 9th March 2021 when she and hundreds of other villagers gathered at Sameli village in Dantewada to mark International Women's Day. A large group of paramilitary force personnel took her away in an SUV. Markam's arrest comes at a time when agitations against false and prolonged incarceration and forceful acquisitions of tribal land by corporate giants are at an all-time high in the state.
Markam has since been detained in the women's section of the Jagdalpur central prison. The police have, so far, arrested her in a case relating to an armed attack on a police team in 2016. She reportedly faces charges in at least four more cases.
The letter asked the authorities to address six points and inform the United Nations on the legal and factual grounds for Markam's arrest, the status of her case, her access to a lawyer, her ability to contact family, why charges of membership and support of a terrorist organisation were levied against her and how this complies with UN resolutions that India had ratified. It gave the government two months to submit a response.
On 7th June, India responded with a letter which noted the facts that were largely available in the media; it did not shed light on the particularities of Markam's arrest, noting only that there were cases outstanding against her.
According to Frontline Defenders, Hidme Markam is an Adivasi woman human rights defender advocating for indigenous rights, against police and state violence, and the impact of mining in the State of Chhattisgarh. She is the convenor of the Jail Bandi Rihai Committee, a platform which advocates for the release of thousands of Adivasi persons, particularly youths, criminalised and branded as Naxals and held in pre-trial detention. Hidme Markam is an anti-mining campaigner, focusing on projects led by large corporations such as Adani Pvt Ltd., which threaten to destroy a sacred Adivasi hill, considered a local deity by the community.
Civil society concerned about appointment of new human rights body chair
In June 2021, a controversial former Supreme Court judge, Arun Kumar Mishra, was appointed as the new chairperson of the National Human Rights Commission (NHRC) after the government proposed his name and pushed it through a five-man selection committee, headed by Prime Minister Modi, in which only one member — opposition leader Mallikarjun Khare — is not a member of the ruling National Democratic Alliance, and was the only one to dissent to the NHRC appointment on the grounds that candidates from marginalised communities were not considered.
In February 2021, Justice Mishra grabbed national headlines when he described Prime Minister Narendra Modi as an "internationally acclaimed visionary who could think globally and act locally" at an international conference. This is the first time in its 27-year history that the government will have formally appointed to the chairmanship of NHRC someone other than a former Chief Justice of India. In 2019, the Protection of Human Rights Act (PHRA) — which stipulate that the chairman must be a former CJI — was controversially amended to allow the appointment of any former judge of the Supreme Court, with critics noting at the time that this would give the prime minister even greater ability to curry favour with judges to ensure the NHRC does not cross paths with the government.
The All India Network of NGOs and Individuals working with national and state human rights organisations have expressed shock and grave concerns over the procedures and methods adopted by the government to appoint the NHRC chairperson and members.
Expression
Social media companies targeted by authorities to stifle dissent
Launched at the press briefing, read our joint statement on the tide of digital censorship in India: https://t.co/2D8o99kwGs

— Access Now (@accessnow) June 11, 2021
Tensions between Twitter's India branch and Modi's government have been brewing for months. In February 2021, the government threatened to punish employees at Twitter with fines and jail terms of up to seven years for restoring hundreds of accounts it had ordered the company to block. Most accounts were critical of the country's prime minister, Narendra Modi.
In May 2021, Delhi police, controlled by India's central government visited two offices of Twitter — in the national capital state of Delhi and Gurgaon, in the neighboring state of Haryana — to seek more information about Twitter's rationale to label one of the tweets by ruling partly BJP spokesperson as "manipulated media." In the tweet, BJP spokesperson Sambit Patra had claimed that Congress, the leading opposition party in India, was using a so-called "toolkit" to derail the Indian government's efforts against the coronavirus pandemic. Alt News, a leading fact-checking organisation in India, had debunked Patra's claim.
The stand-off between the Indian government and Twitter India escalated after the Uttar Pradesh police summoned Twitter India's managing director Manish Maheshwari on 17th June for questioning in connection with an allegedly misleading video showing an elderly Muslim man in Ghaziabad being assaulted on 5th June. The company has also been accused of provoking communal sentiments and not acting to take down the posts and has been issued a second notice by the police to seek "account details" of the suspects accused by the police of posting and promoting the video.
Two days later, news website wire.in, journalists and leaders of the opposition Congress party were named in an FIR (first information report) for allegedly "promoting enmity between religions" for posting and promoting the video amid conflicting narratives of the attack. 
This comes just days after Twitter lost its 'intermediary' status for not complying with the new IT rules. The 'intermediary' status gives social media platforms immunity from liabilities over any third-party data hosted by them. A case has also been filed against Twitter around allegations that it has published an incorrect map, showing areas occupied by Pakistan as not part of India.
India's technology minister has accused the social media giant of deliberately not complying with local laws. The government has been at odds with major social media websites over a new set of sweeping regulations that give the government more power to police online content, as previously documented.
The new rules and guidelines, announced in February 2021 and that came into effect from 26th May, are aimed at regulating content on social media such as Facebook, its WhatsApp messenger and Twitter, making them more accountable to legal requests for the swift removal of posts and sharing details about the originators of messages. Under the new rules, social media websites will have to remove content within 36 hours after an administrative or legal order is issued, failing which their employees can be held criminally liable. The rules also require the companies to set up grievance redressal mechanisms and appoint new executives to coordinate with law enforcement.
Other tech companies are also pushing back. In May 2021, WhatsApp filed a lawsuit against the Indian government seeking a stay on the new IT regulations. The lawsuit asked the Delhi High Court to declare that one of the new IT rules was in direct violation of the privacy rights in India's constitution since it required the social media companies to identify the "first originator of information" when authorities demand it. WhatsApp had stated that because its messages are encrypted end-to-end it would have to break encryption for receivers of messages as well as the originators to comply with the new law.
Experts say the new IT rules are as damaging to the country as they are for the American big tech companies. They can be used to threaten the platforms and bring about a filtering mechanism for speech on the internet. Experts add that if these rules are not declared illegal by the courts then India is moving towards a police state. Digital rights groups have also warned that besides retaining vast amounts of data for handing over to the government when asked, the new rules will also result in platforms over-censoring content and requiring dangerous unproven AI-based content regulation tools that will compromise cyber security and privacy.
Torture and ill-treatment of politician in Kashmir
A rights group of the #UN has sought a response from the Centre on the arrest of #PDP youth president Waheed Para and 3 others from Kashmir and claimed the #NIA went after the youth leader after he attended a meeting of the UN Security Council in 2020.https://t.co/THQCEhfVwI

— The Hindu (@the_hindu) June 1, 2021
In June 2021, five UN special rapporteurs raised concerns about the cases of three individuals in Indian-administered Jammu and Kashmir (JK). One of the individuals was Waheed Para, a member of the Jammu and Kashmir People's Democratic Party, who has been in detention since November 2020. The UN rapporteurs said Para was allegedly subjected to ill-treatment at the National Investigation Agency (NIA) headquarters in New Delhi. He was allegedly targeted for speaking out about the government and subjected to abusive interrogations after his arrest, which lasted from 10 to 12 hours at a time.
"He was held in a dark underground cell at sub-zero temperatures, was deprived of sleep, kicked, slapped, beaten with rods, stripped naked and hung upside down. His ill-treatment was recorded. Para was examined by a government doctor three times since his arrest last November and three times by a psychiatrist. He requested medication for insomnia and anxiety," the rapporteurs' letter said.
Para, a former journalist, received bail from the National Investigation Agency (NIA) court in January 2021, but within a few hours of his release, Para was arrested by Counter-Intelligence in Kashmir (CIK) under a different charge related to providing financial support to terrorist groups. He remains in custody.
"Our concern in the case of Mr Waheed Para is heightened by the fact that his arrest and detention appear to be linked to his interaction with UN Security Council members, which would amount to acts of reprisals for such cooperation," said the UN experts.
The experts reminded the Indian government that concerns about the "deteriorating human rights situation in Jammu and Kashmir, including alleged ongoing violations of India's minorities, particularly Kashmiri Muslims," have been raised in five earlier communications by several special rapporteurs since August 2019. The Indian government has ot responded to any of these communications so far, according to the UN.