CSOs condemn murder of LGBTIQ+ member, protesters beaten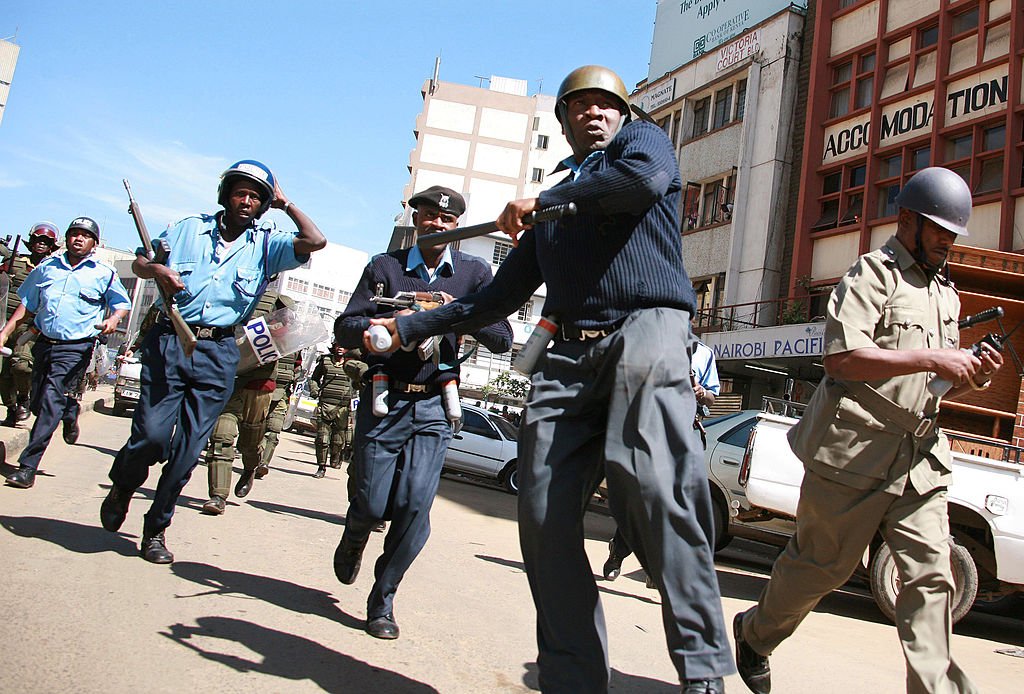 Association
On 14th February 2022, the Kenya Film Classification Board (KFCB) banned an Indian film for 'going against Kenya culture'. According to KFCB, the film titled Baadhi would remain restricted in the country for promoting same sex marriage, which they argued was against Kenya's constitution. 
Gruesome 'corrective' rape and murder of non-binary lesbian Sheila Adhiambo Lumumba in Kenya condemned by rights groups, who call for a change in attitudes against @LGBTQIs writes Tafi Mhaka: https://t.co/gUVn3EnsPf #IFEXgender #JusticeForSheila @Amkeni_Malindi @AtheistsInKenya

— IFEX (@IFEX) May 10, 2022
In a separate incident also touching on the LGBTIQ+ community, on 20th April 2022, LGBTIQ+ member Sheila Adhiambo Lumumba was found dead after failing to report to work. According to reports, a group of six unknown men reportedly attacked, raped, and killed Sheila. Human rights activists reported a pattern of attacks on the Lesbian, gay, bisexual, transgender, queer and intersex (LGBTQI) community in Kenya.
Peaceful Assembly
In mid-January 2022, striking inmates at the Kamiti Maximum Prison in Nairobi County were badly beaten by officers after they held a protest over lack of food and restriction of movement in the facility. The protests erupted after the prison began rationing food to the inmates as a punitive measure after three terrorism convicts escaped from the facility, sparking public outrage. According to some of the inmates, they were going up to 24 hours without food, while some of them were placed in complete isolation. The prison's boss refused the inmates' request for a meeting and eventually some of the prisoners who participated in the protests were transferred to Naivasha Maximum Prison in Nakuru County.
When activists rose up to exercise their #righttoprotest against the theft of #COVID funds, they were arrested & sentenced for unlawful gathering.

We're standing up for our freedoms & the courts shouldn't be enablers towards impeding our #righttoprotest.https://t.co/B1VmJ83dEC

— KHRC (@thekhrc) February 22, 2022
On 4th February 2022, the Magistrates' Court in Mombasa found six activists guilty of gathering illegally and failing to maintain physical distances in a public place during a demonstration where they were protesting against the misappropriation of COVID-19 funds and demanding the arrest of those responsible. The protests took place in different counties, including Nakuru, Kisumu and Nairobi. Authorities arrested the six activists on 25th August 2020 and charged them with violating provisions of the Public Health Rules 2020. Four of the activists were sentenced to 6 months' probation, while warrants of arrest were issued against the other two after they failed to appear in court.
On 7th April 2022, police officers arrested and beat human rights defender Julius Kamau, for protesting the high cost of living outside the Treasury building. Kamau stood holding a banner reading "lower food prices", as part of the "NjaaRevolution" protests that began online. Kenyan citizens have been demonstrating the high cost of living using the hashtag #NjaaRevolution. Police officers arrested Kamau for allegedly creating a disturbance. On 8th April 2022, the Defenders coalition called for his immediate release and condemned the violence. Similarly, four other protestors, namely Minoo Kya, Clinton Ojiambo, Nahashon Macharia, and Anthony Kanyiri, were arrested on 9th April 2022 for protesting the high cost of living. The protestors were detained at Mwiki police station.
The #NJAARevolution will be televised. Tag your leaders and tell them #WakenyaTukoNJaa #LowerFoodPrices @StateHouseKenya @NAssemblyKE #LowerFuelPrices pic.twitter.com/PjZQJfzJxW

— InformAction (@InformAction_KE) April 19, 2022
in a related protest, on 19th April 2022, Mombasa citizens held the "NjaaRevolution" (translated to 'hunger revolution'), protesting the high cost of living. Protestors demanded the government to suspend Value-added tax (VAT) and Pay as you earn (PAYE). Police officers dispersed the peaceful protests and used batons to scare the protestors.
On 23rd April 2022, the Wiper party held its primary elections for the Member of County Assembly (MCA) seats in Athi River, Machakos county. Residents protested the results claiming they were rigged. Protestors gathered outside the polling station, and some threw stones at the police officers after they were denied access to the tallying station and blocked the road. Police officers used tear gas to disperse the protests.