Criminal sanctions for organising gatherings remain, critical social media posts surveilled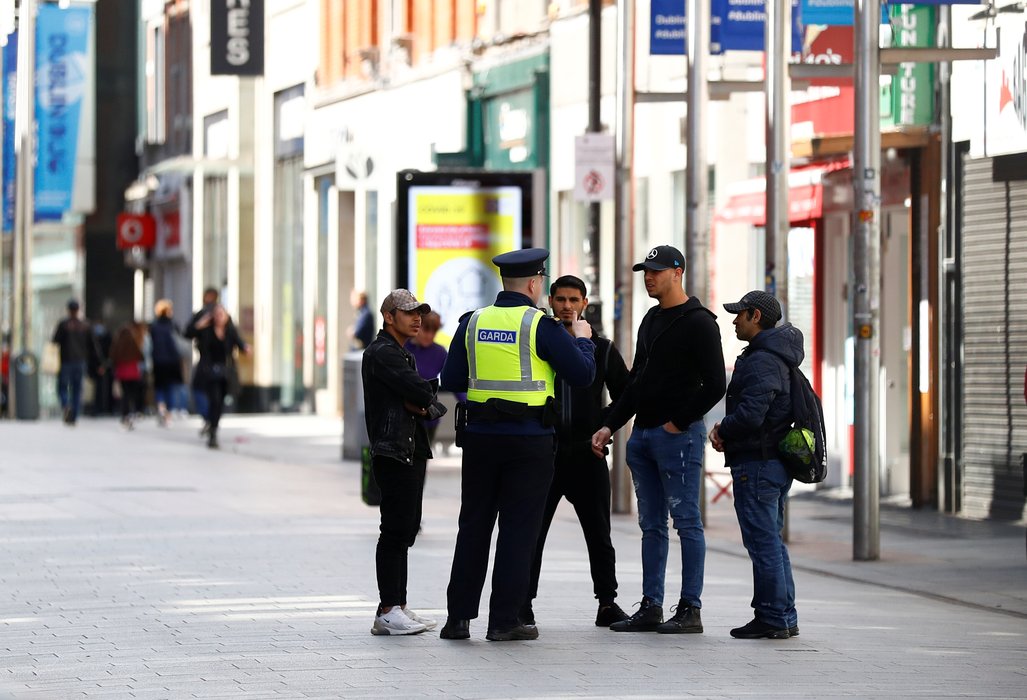 Association
CSOs secure a support fund for sector over the pandemic
During the COVID-19 crisis, the civil society worked alongside statutory bodies and agencies to deliver essential services to the most vulnerable in society, including older people, those with underlying medical conditions, homeless individuals and those requiring psychological, social and material support. While there has been widespread public enthusiasm for volunteering, organisations across the community and the voluntary sector have been struggling to deal with the increased demand for their services, coupled with a decline in fundraising and earned income.
Furthermore, there has been a lack of understanding of the important role played by these existing organisation's in supporting hard-to-reach populations. In a positive development, The Wheel, alongside 14 other organisation's, secured a €40 million support package for community and voluntary organisation's, charities and social enterprises in Ireland. The allocation of this fund signifies the governments recognition of the vital work being done by organisation's across civil society to support the most vulnerable during the COVID-19 crisis.
"This was just an important start. Civil society welcomed the scheme but this collapse in income is going to persist into the future. The period ahead will test the extent to which the trusted relationship will continue between civil society and the state,"- The Wheel Director of Public Policy, Ivan Cooper, told the CIVICUS Monitor.
Peaceful Assembly
Criminal penalties for organisers of gatherings remain
The sweeping nationwide restrictions on movement and gatherings announced on 27th March 2020 became legally enforceable on 8th April 2020, when regulations signed by the then Health Minister came into effect, conferring extraordinary powers on gardaí (the Irish Police) to enforce these restrictions. The regulations foresaw penalties of up to a €2,500 fine or/and up to 6 months in prison for breaching these restrictions. The new gardaí powers were retained in three subsequent sets of regulations and were not ceased until 8th June 2020.
The Irish Council for Civil Liberties (ICCL) had continuously questioned the necessity and proportionality of the use of criminal sanctions to enforce public health guidelines, especially given the high levels of public compliance, and the lack of evidence that criminalisation and prosecution are justified or likely to be effective.
Although the subsequent sets of regulations (8-29 June, 29 June-20 July, 20 July-10 August and 10-31 August) have been less invasive, they still contained criminal penalties for any organiser of an indoor event exceeding 50 people and 200 people outdoors. The Health (Preservation and Protection and other Emergency Measures in the Public Interest) Act 2020 also provides for the designation of affected areas of infection, and regulations were also in force to restrict movement and gatherings in three counties - Laois, Offaly and Kildare - for 2 weeks. These regulations contained penal provisions in relation to gatherings (6 persons indoors and 15 persons outdoors) and for some business services.
A criminal investigation is reported to be underway, after it was revealed that on 20th August 2020 senior state representatives attended an 80-person indoor event, in breach of the above-mentioned regulations on indoor gatherings. These revelations have significantly undermined the public health messaging and public confidence in the government, especially as these revelations emerged mere days after the announcement of the intention to introduce new regulations providing additional policing powers.
The ICCL has opposed the extension of the Emergency Health Legislation without substantial review and debate, which was due to expire in November:
"Back in March ICCL highlighted many areas where this legislation needed to be improved from a human rights perspective. Those improvements weren't made, that debate hasn't happened, and there has been no review of the law to ensure it is fit for purpose. All of these things must happen before the legislation is renewed."
#BlackLivesMatter organisers under police investigation
The ICCL has voiced concern at reports that the organisers of the Black Lives Matter protest which took place on 6th June 2020 were being investigated under COVID-19 regulations. An Garda Síochána (national police) has confirmed that a file was sent to the Director of Public Prosecutions in early October 2020.
Racism is wrong, today at Belfast's anti-racism Black Lives Matter @irish_news #BlackLivesMatter #GeorgeFloyd #Belfast #Ireland pic.twitter.com/TNNVyHoKdc

— Mal McCann (@MalMccann) June 6, 2020
In addition, violent incidents during anti-mask protests from August 2020 to October 2020, in which counter-protesters were attacked, have also been a matter of concern.
In one case documented, police arrested one far-right protester for assaulting LGBTI activist Izzy Kamikaze. The incident occurred on 12th September 2020 where far-right protesters gathered to denounce COVID-19 restrictions. Kamikaze was part of a group of LGBTI counter protesters.
BREAKING - A man has been arrested by gardai over the assault of activist and campaigner @IzzyKamikaze by far right thugs outside the Dail last month. More to follow @IrishSunOnline pic.twitter.com/oXbKgXu5VQ

— Stephen Breen (@SteBreen) October 22, 2020
On 23th October 2020, a protest was staged over government's latest COVID-19 restrictions. Police briefly clashes with protesters, using batons to overpower, with 11 protesters arrested.
The ICCL wrote to the Garda (Police) Commissioner reiterating the Garda's duty to facilitate peaceful protest and to protect peaceful protesters.
"The right to protest is a fundamental right and must be protected as far as possible even in a pandemic. Where protesters are exercising their right in a peaceful manner especially where they are making obvious efforts to follow public health guidelines, the Gardaí must facilitate such protests in a rights compliant manner. People should not be afraid of prosecution for protesting."
The sick irony of #Irish fascists shouting "paedo" at a woman who has done so much to raise awareness of the abuse of women and children within religious institutions in #Ireland. #antimask pic.twitter.com/QUambv5ZtD

— Ciaran Tierney (@ciarantierney) September 12, 2020
Irish police use batons and handcuffs to quell anti-#lockdown protest in #Dublin, #Ireland#IrelandLockdown #dublinlockdown #mask #coronavirus #COVID19 pic.twitter.com/8vWCxfmq7P

— Global News (@GlbBreakNews) October 23, 2020
Concern over new policing methods for the pandemic
The emergency legislation significantly expanded police powers. While An Garda Síochána is traditionally a largely unarmed community-based policing organisation, the pandemic in fact exposed what appears to be a growingtrend in the use of armed officers around the country.
Reports that the Gardaí had ordered 16,000 spit hoods for use during the pandemic also gave rise to alarm. Spit hoods consist of full hoods that cover the head and face of individuals. They are generally forcibly imposed by police officers on an individual where they believe there is a risk of the spread of disease through spitting, biting or coughing. However, they have been called "anti-spit guards" by the authorities and the media, which gives the false impression that a spit hood is a protective device worn by officers.
Amnesty International says gardaí should stop using spit hoods https://t.co/gbQ2QlzkVk

— Irish Examiner (@irishexaminer) November 12, 2020
According to Amnesty International, their use may constitute inhumane and degrading treatment. Additionally, their effectiveness in preventing the spread of the disease has been questioned, not least by the Police Service of Northern Ireland. Figures indicate that they were used 84 times between 8th April 2020 and 27th June 2020.
"We completely appreciate the risks facing the Gardaí in policing during the pandemic, and spitting and threats to infect people are abhorrent. But this new information that spit hoods will not stop the spread of this deadly virus, and may actually increase the risk of infection, is startling. Unless the Gardaí can produce evidence to the contrary, they must immediately end their use,"- Colm O'Gorman, Executive Director of Amnesty International Ireland.
Expression
Reforms to controversial defamation law 2021
Frequent defamation suits and the extraordinarily high damages awarded by Irish courts have posed a significant threat to press freedom. In November 2020, the justice minister pledged to reform the Defamation Act in early 2021 – reform which is long overdue and now urgently needed, as a review was intended within five years of the law's passage in 2009.
In 2017, the European Court of Human Rights found that a €1.25 million award in damages in a defamation case in Ireland against the Herald newspaper was a breach of the right to freedom of expression. The possibility of exorbitant damages, combined with the high costs of defending defamation suits, has resulted in a climate of self-censorship, in which prominent individuals, who are known to be litigious, become largely untouchable by the Irish media.
For example, in May 2020, a high court judge overturned a decision of the information commissioner ordering University College Cork, to comply with a freedom of information request by public service broadcaster RTE, thus undermining the presumption of disclosure.
The European Commission in its first EU-wide report on the rule of law, which looks at important positive and negative legal developments across the bloc, said:
"Ireland's defamation laws raise concerns as regards the ability of the press to expose corruption".
The commission also said it was worried about the frequency of defamation cases in the courts, which are extremely difficult and expensive for publishers to defend.
Government monitors critical social media posts
On 17th August 2020, it emerged through a Freedom of Information (FOI) request submitted by a journalist, that the Department of Justice has been carrying out extensive social media monitoring on posts commenting on issues concerning the department during the crisis, such as on the impact of COVID-19 on those living in the direct provision system (system of asylum seeker accommodation). This monitoring involves the logging of civil society representatives' names and their social media accounts.
"I am not the only gay person who has experienced homophobia in Direct Provision." The @DeptJusticeIRL does nothing about it and has time to monitor our tweets with criticism of their disgraceful asylum system. Shameful! #EndDirectProvision pic.twitter.com/eaqCYGDb0t

— Bulelani Mfaco (@BulelaniMfaco) August 17, 2020
In brief, officials at the Department of Justice have also been monitoring celebrities, politicians, asylum seekers and civil society actors who criticise the system on social media. The Department has stated that it "started a new policy of monitoring social media during COVID-19 to improve its communications strategy".