Ethiopia declares state of emergency as crackdown intensifies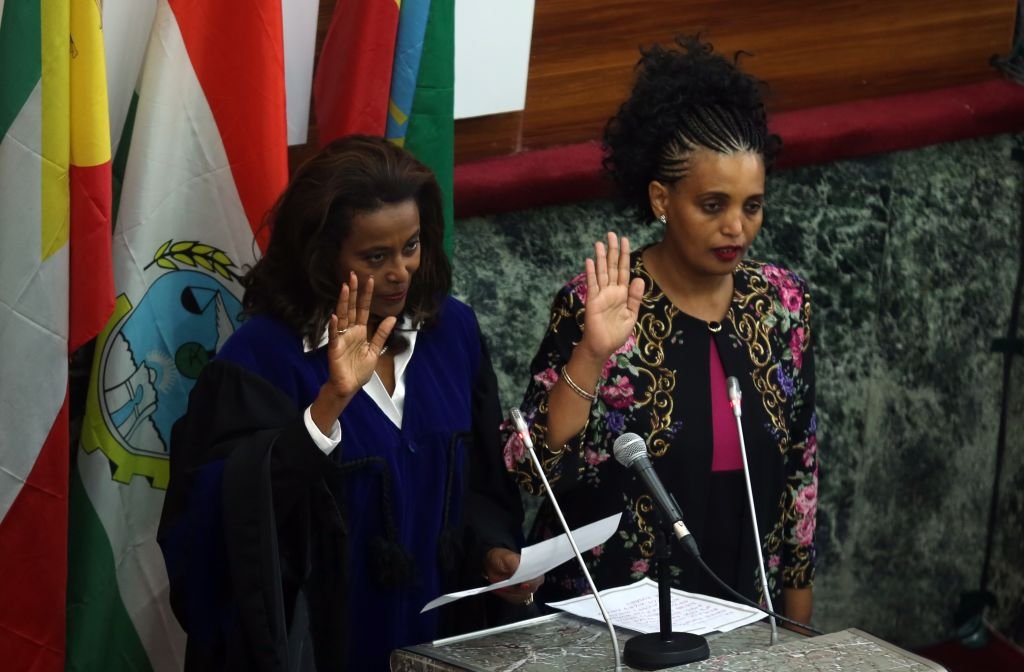 Peaceful Assembly
Between August and October, sporadic demonstrations continued in the Oromia and Amhara regions of Ethiopia, resulting in the declaration of a state of Emergency by the Ethiopian government on 8th October.
Under #Ethiopia's state of emergency, the #OromoProtests gesture may be officially banned https://t.co/sNTLHwzqAg

— Addis Standard (@addisstandard) October 12, 2016
Police have frequently used excessive and sometimes lethal force to disperse protests, a practice which has led to numerous casualties. According to the Association for Human Rights in Ethiopia (AHRE), 700 people have been killed since the protests began in November 2015. Tensions escalated after the security forces reportedly killed at least 100 protesters and injured many more during the weekend of 6th and 7th August. Given the dangers involved in public demonstrations, a three-day "stay at home" protest was held in the towns of Gondar and Gojjam in late August. Estimates by domestic human rights groups place at 70 the number of people killed in northern Amhara following those three days. 
During the annual Irreecha cultural festival in Bishoftu on 2nd October, police sprayed tear gas and shot rubber bullets into the air to disperse large crowds of protestors, igniting a stampede. According to official reports 52 individuals were killed; local civil society organisations however claim that the number of casualties was much higher. Michelle Kagari, Amnesty International's Deputy Regional Director for East Africa, the Horn and the Great Lakes stated:
"It is critical that an investigation be held to unearth the truth and to identify law enforcement officers criminally responsible, and hold them to account in open and fair trials"
On 8th October, a six-month state of emergency was decreed, giving the government the authority to suspend fundamental rights granted under the national constitution. Allegedly issued to "deal with anti-peace elements that have allied with foreign forces and are jeopardizing the peace and security of the country", the decree established a state of emergency for the first time since the ruling government took control in 1991. In a press release issued on 10th October, AHRE warned:
"For many years in the past, the Ethiopian government has used laws, judicial processes, national institutions and its security forces to suppress its own people, to stifle political dissent, to harass and incriminate journalists, human rights defenders, opposition party leaders and their members, as well as peaceful protestors in a way that fails to meet those regional and international human rights standards.

AHRE is extremely worried that the decreed state of emergency could be also by the authority as a pretext for escalating grave human rights violations and a political crackdown in the country."
Association
As protests flared, three members of the Human Rights Council (HRCO), one of Ethiopia's most prominent human rights organisations, were arrested and kept under detention in relation to their work monitoring and documenting the crackdown on protestors. Abebe Wakene was arrested and taken to the Diga district police station in Oromia on 12th August. The following day Tesfaye Takele, a human rights monitor in the Amhara region, was arrested in the North Wollo zone. Both were detained without charges and released later in the month. On 14th August, Tesfa Burayu, chair of HRCO's West Ethiopian Regional Executive Committee, was arrested in his home in Nekemte, Oromia. Mr. Burayu, who had been monitoring the protests, was detained without charges and denied access to a lawyer and contact with his family until 16th August.
Another active member of HRCO, Bulti Tesema, has been in prison since he was arrested in July. Mr. Tesema had been working with HRCO to monitor and document the violent repression of the protests. His whereabouts remained unknown for several weeks after his arrest, until it was found out that he had been transferred to the capital's Kilinto prison and charged with terrorism.
All mobile internet services have been shut down in #Ethiopia for the last seven days. https://t.co/Qh538Ovw8b

— Mail & Guardian (@mailandguardian) October 12, 2016
Expression
As tensions escalated, the government became increasingly sensitive to criticism and sought to restrict the right to freedom of expression.
On 1st October the police arrested Seyoum Teshome, a university lecturer, a blogger with EthioThinkThank and a regular contributor to international newspapers. Known for his commentary on the Oromo protests, Mr. Teshome was arrested on Ambo University campus in Woliso, Oromia region, and is currently being held without charge. A few days later, on 4th October, a member of the Zone 9 blogging collective, Natnael Feleke, was arrested along with two friends, Tsedeke Digafe and Addisalem Mulugeta, and accused of "uttering seditious remarks in a public place." They were all released on bail on 6th October.
On 5th October, internet access was shut down . Three days later the outage seemed to have been partially lifted, but access to mobile internet remained blocked as of 13th October.
One positive development in the period was the pardon and release, on 10th September, of Yusuf Gatachew, former editor-in-chief of Ye Muslimoch Guday (Muslim Affairs). Gatachew had been in prison under terrorism charges since July 2012. Upon his release, CPJ's Africa program coordinator Angela Quintal declared:
"We are elated that Yusuf Getachew has finally been released from prison, but he should never have been jailed in the first place [...] We call on the Ethiopian authorities to immediately release all other journalists imprisoned in the country for their work."