Courts uphold protections for free expression and assembly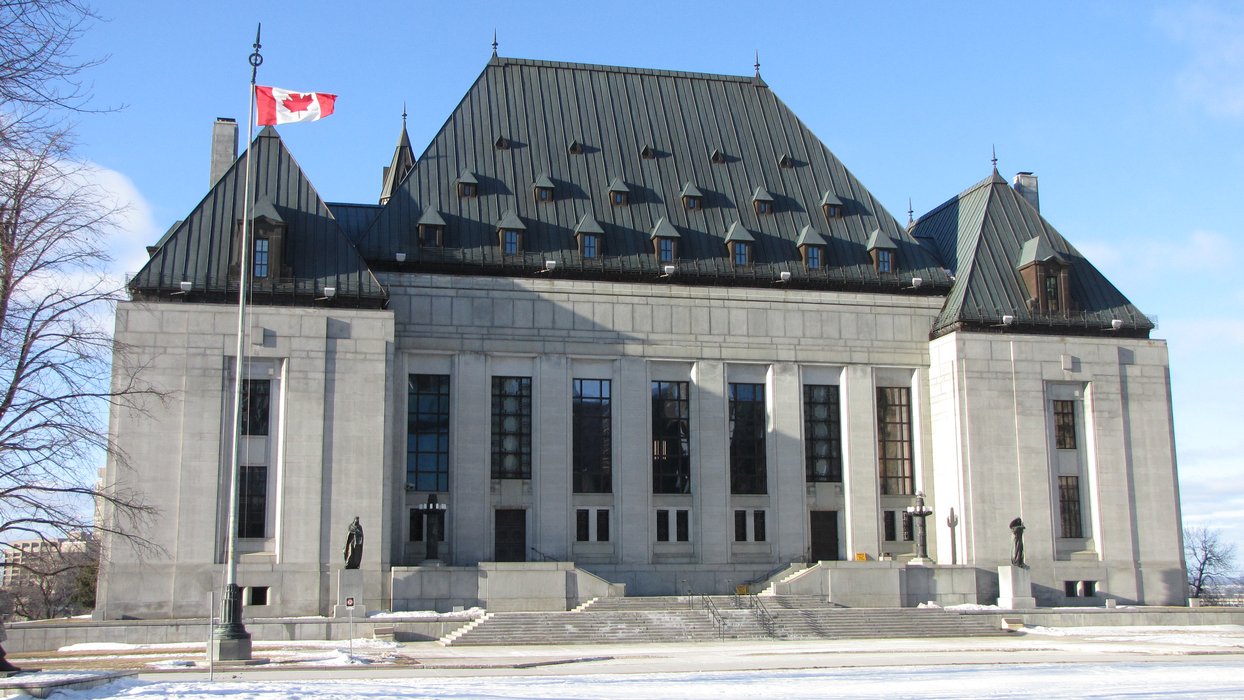 In September and October 2019, three court rulings upheld freedom of peaceful assembly and expression in Canada. On 27th September 2019, a ruling by Canada's Supreme Court allowed reporter Marie-Maude Denis to maintain confidentiality of her journalistic sources. In a separate case, on 4th October 2019, the Supreme Court ruled that police cannot arrest lawful protesters for their own protection, in order to prevent violence by others. Also in October 2019, a court official determined that it was improper for an investigator to face legal liability for requesting public information.
These and other developments related to civic space in Canada are detailed below.
Association
In late October 2019, the province of Nova Scotia passed a law revoking Crown attorneys' right to binding arbitration and declaring them an essential service, which would limit their right to strike. Crown attorneys, the lawyers that prosecute cases on behalf of the government, had been renegotiating their collective agreement, with demands that included pay rises. The bill was tabled after the prosecutors went on strike for three days as negotiations with the government failed to reach a compromise. The government responded by passing the measure as part of an effort to force the attorneys back to work. "They don't respect public sector unions in this province," said Crown attorney Rick Woodburn. "They will take away and smash and trample on our rights. And the question is whose rights are going to be trampled next." The government later said it would not proclaim the bill and would go back to the negotiating table.
Peaceful Assembly
Climate protests
More of this!

Amazing climate strike in Vancouver with Greta Thunberg today.

pic.twitter.com/Z89IBgFVsB

— Joshua Potash 🆘 (@JoshuaPotash) October 25, 2019
Hundreds of thousands of Canadians in dozens of cities joined climate strikes and marches on 28th September 2019. Massive crowds turned out in Toronto and Montreal, where the numbers were estimated at 500,000 people.
On 7th October 2019, climate activists staged a series of protests across Canada to encourage the government to do more to address the climate crisis. Organised by several groups, including Extinction Rebellion, activists carried signs and blocked traffic on bridges in Montreal, Vancouver, Edmonton and in several other cities. "We are blocking the road so that climate action can take the fast lane," was the message written on cards distributed by protesters to drivers in Calgary. While most protests were peaceful and without incident, some activists were arrested in Halifax and Toronto for disobeying police orders to disperse and for minor clashes with angry motorists affected by the demonstrations.
Also in October 2019, Swedish environmental activist Greta Thunberg arrived in Canada for a series of strikes calling on governments to do more to address the climate crisis. On 18th October 2019, the 16-year old's visit to the Alberta legislature in Edmonton brought hundreds of supporters to the streets. Counter-protesters also showed up, honking their truck horns as she spoke. On 26th October 2019 in Vancouver, thousands of people joined a march with the activist. "We are a wave of change and, together, we are unstoppable," Thunberg told the crowd in Vancouver.
On 28th October 2019, 27 students were issued tickets for trespassing and received a 30-day ban from Parliament Hill in Ottawa after conducting a protest about the climate crisis inside the House of Commons. Many of the students, belonging to a group called Our Time, entered the building with the purpose of delivering letters to Ministers of Parliament asking them to prioritise a "green new deal". "We want [MPs] to rise above politics as usual and we want them to enact a green new deal because we have ten years and they're going to take four of them," said one of the student leaders outside the grounds of Parliament Hill. "We don't want those four years to be wasted."
Protests on employment and autism
On 24th September 2019, demonstrators from northern British Columbia drove more than 200 empty logging trucks to Vancouver to protest job losses in the forestry industry. Some of the trucks drove past the Vancouver Convention Centre downtown, where provincial leaders had gathered for their annual meeting.
On 6th October 2019, protesters from self-advocacy group Autistics United Vancouver attended a fundraising walk organised by non-profit Autism Speaks Canada in Richmond, British Columbia. The group voiced their concerns about how people with autism are being represented by organisations, such as Autism Speaks, who provide support to the community. They claim that these organisations work on behalf of autistic people without adequate representation and portray people with autism as helpless and unable to think for themselves. "Autism is not death," Vivian Ly of Autistics United said. "We don't want to be seen as broken. We don't want to be seen as tragedies." The fundraising walk was also joined by about 300 supporters.
Clashes in protest
On 29th September 2019, a fundraiser for the People's Party of Canada (PPC) was met with around a hundred protesters in Hamilton, Ontario. Protesters associated with Antifa reportedly confronted people trying to attend the right-wing political rally. A video shows masked protesters yelling at an elderly couple and temporarily blocking them from getting inside. "They were in a lineup … and treating me like I'm a criminal," the 81-year old said. According to news reports, four people were arrested for breach of the peace on the day of the protest. Three were later charged with various offences.
Court decision on preventive arrest of protesters
On 4th October 2019, the Supreme Court ruled that police cannot arrest lawful protesters to prevent violence by others. The unanimous decision by the court found that such arrests are not justifiable because an offence has not been committed. "[A] free and democratic society cannot tolerate interference with the rights of law-abiding people as a measure of first resort. There is a line that cannot be crossed," one of the judges wrote in her opinion. The original case involved the arrest of a counter-protester in 2009 by Ontario police, in a demonstration related to the Grand River land dispute, to prevent other people from possibly attacking him. Previous protests over this land had resulted in violent clashes.
Expression
Court rulings related to freedom of expression
Radio-Canada Journalist Marie-Maude Denis applauds 'historic' Supreme Court ruling that shields her confidential source. https://t.co/cVA94oarZb pic.twitter.com/Fq91Pa63Lb

— As It Happens (@cbcasithappens) September 27, 2019
On 27th September 2019, Canada's Supreme Court set aside a lower court's order requiring Radio-Canada reporter Marie-Maude Denis to reveal her confidential sources. The decision was viewed by press advocates as a major victory for freedom of expression. "Without whistleblowers and other anonymous sources, it would be very difficult for journalists to perform their important mission," Chief Justice Richard Wagner wrote in an 8-1 ruling. The court set aside a March 2018 order of the Quebec Superior Court for Denis to identify her sources in a case involving Marc-Yvan Côté, a former politician charged with fraud and bribery. The ruling upholds the recently adopted Journalistic Sources Protection Act of 2017, which says the burden is not on the journalist but rather on the party seeking access to a journalistic source to prove that there are exceptional circumstances which make disclosure necessary. The case was sent back to the lower court.
On 22nd October 2019, a Manitoba Court ruled that an insurance company had the right to deny a Winnipeg man's licence plate that said "ASIML8". According to media reports, Nicholas Troller had his license plate revoked by Manitoba Public Insurance (MPI) in 2017 because it was deemed offensive to Indigenous people. Troller said the plate was a reference to characters in Star Trek, a popular science fiction series. Lawyers for Troller describe the ruling as "censorship." In a similar case, in February 2019 a member of the Opaskwayak Cree Nation got to keep his personalised licence plate that said "NDN CAR", which had been revoked by the same insurance company. A spokesperson for Manitoba Public Insurance told CBC News that the decision to return the plates was reached after an out-of-court settlement. MPI also reportedly reached out to the Truth and Reconciliation Commission to confirm that "NDN" isn't an offensive term.
In October 2019, an Ottawa man was awarded his legal costs in full after a court official determined that it was improper for to him face legal liability for requesting public information. Ken Rubin, a private researcher with experience in conducting access to information requests, was hired by a company to file requests on the dealings between a business rival and transit authorities in Ottawa, Durham and Quebec City. The rival firm sued the company and added Rubin as a defendant, claiming that he had defamed it by asking questions about its interactions with public officials. The court ruled that making Rubin a defendant in the case would "be unjust given the seriously harmful effects on access to information and freedom of expression." The court found those requests for information did not constitute harm.
Other incidents
On 2nd October 2019, a reporter with a French language newspaper in Quebec was reportedly fired for conducting an investigation into a parliamentary candidate's alleged connection to organised crime. Frédéric Marcoux believes that he was dismissed over fears that the newspaper and its staff could be attacked if he kept reporting on the story. "No more Colombians and organised crime," his editor reportedly told Marcoux after he first began reporting on the story in September. He then told a national radio station about the case. "This case must not set a precedent for journalists who want to cover sensitive subjects, especially those working for local media. The public's right to information is fundamental in all democracies," said Reporters Without Borders (RSF) spokesperson Pauline Adès-Mével. According to the editor involved, the newspaper had already published five stories on the case and the journalist was encouraged to leave for breaking her trust.
In an initial hearing on 15th October 2019, animal-rights group People for the Ethical Treatment of Animals (PETA) took the City of Toronto to court over the removal of its advertising criticising companies that sell animal products. PETA argues that its right to freedom of expression was violated when a company contracted by the city took down ads critical of clothing company Canada Goose after only one day. One ad showed a photo of a goose with the caption: "I'm a living being, not jacket filling." The campaign was supposed to run for four weeks in December 2018. "If PETA had contracted with Astral to clean street furniture, we wouldn't be here today. We're talking about the ability to put up important public messages on street furniture," a lawyer for PETA said. The contractor argues that the ads violated the Canadian Code of Advertising Standards, which restricts ads that disparage organisations or attract public ridicule.