Court finds German mass surveillance law disregards press freedom, large turnout at BLM protests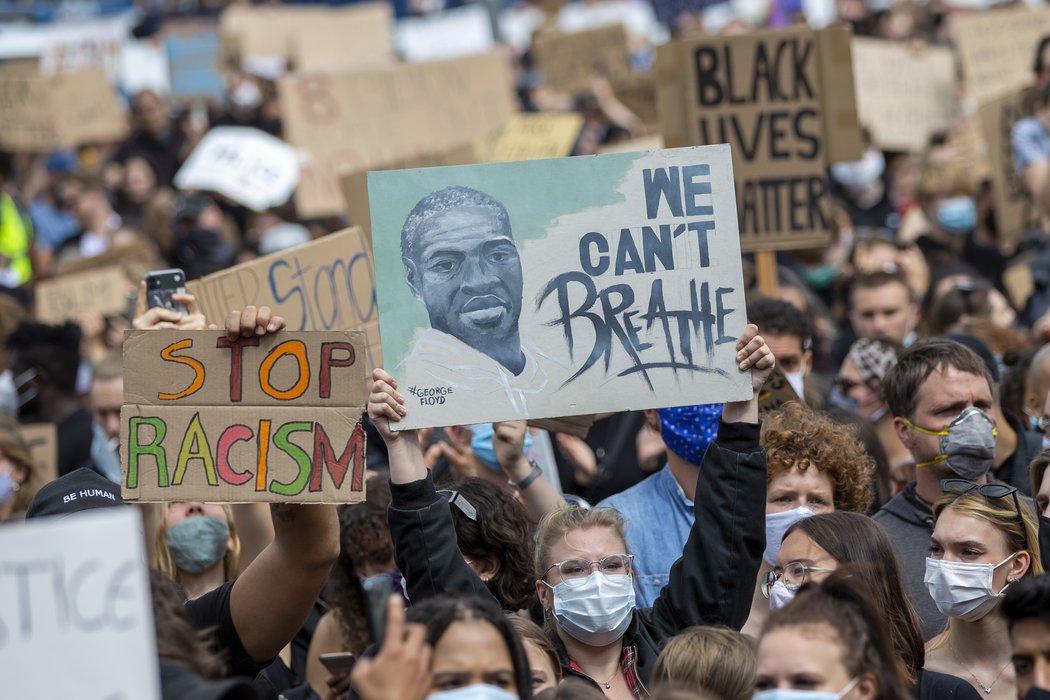 Association
In June, Greenpeace Germany and Gesellschaft für Freiheitsrechte published a report on the 'Democratic participation of civil society in the Corona pandemic'. They found that civil society's input has at times been neglected, but that new and innovative ways of engagement have also been developed.
The report finds that Civil Society Organisations (CSOs) were not consulted when the first confinement measures were introduced. As a result, warnings about the effects that the lockdown might have on domestic violence were not heard in time. When some of the measures were eased at a later stage, corporate interests seemed to have priority over social interests. The report criticises government's policy for neglecting vulnerable groups such as children, women and migrants and for reinforcing traditional gender roles. The German Women's Council links the lack of consideration of gender to the fact that the team which strongly influenced Germany's COVID- 19 strategy was underrepresented in terms of women advisors.
The report furthermore criticises the fact that, unlike the business sector, the approximately 600,000 NGOs that are active in Germany cannot count on financial support from the government. This endangers not only their work, but also their very existence as many CSOs have lost part of their funding during the crisis. An initiative proposed by the regions of Berlin, Bremen and Rheinland-Pfalz to support CSOs was rejected in the Federal Council.
However, there are also some positive developments in terms of opportunities that accelerated the digitalisation of civil society, which has also enabled the public in general to engage politically. Many public hearings in the Parliament for example were moved online, something the authors of the report expect to continue even after the COVID-19 crisis is over. But it is important to note that not everyone has access to these digital formats, and thus there is a risk of further exclusion. More old-fashioned methods of communication were also used successfully. For example, in Hamburg an initiative to stop the construction of 7,000 new houses managed to collect 5,000 signatures by post.
Peaceful Assembly
Anti-lockdown protests
As previously reported on the Monitor, far-right groups staged protests against government's lockdown measures in March 2020. During May 2020 several protests were staged in various cities against lockdown measures. It is believed that the protests are led by far-right groups Resistance 2020 and COMPACT. In Stuttgart police issued fines for violation of lock down rules to the value of 20,000 Euros, while in Munich 1,000 officers were deployed to control protests.
#Antilockdown protesters take to streets of #Stuttgart #Germany

LIVE: https://t.co/wpGpT3GM4h pic.twitter.com/r5fkJi0SAj

— Ruptly (@Ruptly) May 16, 2020
Black Lives Matter protests
Following mass protests against racism in the US after the death of George Floyd, a Black man, by a Minneapolis police officer, Black Lives Matter (BLM) protests have spread across the globe, including in Germany where several protests took place. On 5th June 2020, about 4,500 people gathered in Hamburg. However, police intervened just 30 minutes after the protest began as they claimed that protesters failed to adhere to lockdown rules, such as wearing masks and maintaining social distancing. Thousands also gathered in Frankfurt. On 6th June 2020 about 15,000 people gathered for a BLM protest in Berlin. While the protest remained largely peaceful, police and protesters clashed and several protesters were arrested.
Festnahmen in #berlin #blacklivesmatterberlin #b0606 pic.twitter.com/tGYPKhYV2N

— KLASSE GEGEN KLASSE (@KGK_News) June 6, 2020
Black Lives Matter Berlin issued a statement which condemned the numerous arbitrary arrests of black protesters by police. The statement details that some arrests were due to racial profiling and states that 93 arrests were reported by the media. It said:
"Since many of us have been on site and have been collecting and evaluating witness reports and video material on the individual cases up to the present moment, there is no doubt in our minds that these excesses of police force, harassment and threats to young demonstrators are shaped by a racist climate."
If the @PolizeiBerlin_E count is accurate, there were 15,000 protesters in Alexanderplatz today -- 10 times as many as originally expected. @byscunningham of @kcrwberlin was there reporting on #blacklivesmatterberlin pic.twitter.com/DIXeK6Xlfy

— SorayaSarhaddiNelson (@sorayanelson) June 6, 2020
Berlin kneels in silent solidarity with George Floyd#blacklivesmatterberlin#BlackLivesMatter pic.twitter.com/motn5Hzqrc

— James Jackson (@derJamesJackson) June 6, 2020
Expression
#Germany: Mass global surveillance by intelligence service #BND ruled unconstitutional & in contravention of #PressFreedom guaranteed by Basic Law. Ruling prompted by complaint by @RSF_inter sends an important signal for #PressFreedom in the digital age. https://t.co/7addRI8vHz pic.twitter.com/qX3pd5WbOs

— Christophe Deloire (@cdeloire) May 19, 2020
On 19th May 2020 the German Federal Constitutional Court ruled that Germany's foreign intelligence service Bundesnachrichtendienst (BND) law, which enables mass surveillance, is unconstitutional as it disregards both the freedom of the press (Article 5) and the freedom of telecommunications (Article 10) as it does not recognise that foreign surveillance must be conducted in conformity with the Basic Law. The judgment made it clear that foreign surveillance is only permissible in limited cases and that stricter criteria are needed for surveillance. In addition, such surveillance must be conducted by an independent body. More specifically, the ruling makes clear that journalists must be granted special protection, thus protecting freedom of the press. In a statement, Reporters Without Borders welcomed the ruling:
"The Federal Constitutional Court has once again underlined the importance of press freedom. We are delighted that Karlsruhe is putting a stop to the escalating surveillance practices of the Federal Intelligence Service abroad,"- Christian Mihr, Executive Director of RSF Germany.