Costa Rica: weeks of protests against tax increases and impunity for killing of Indigenous leader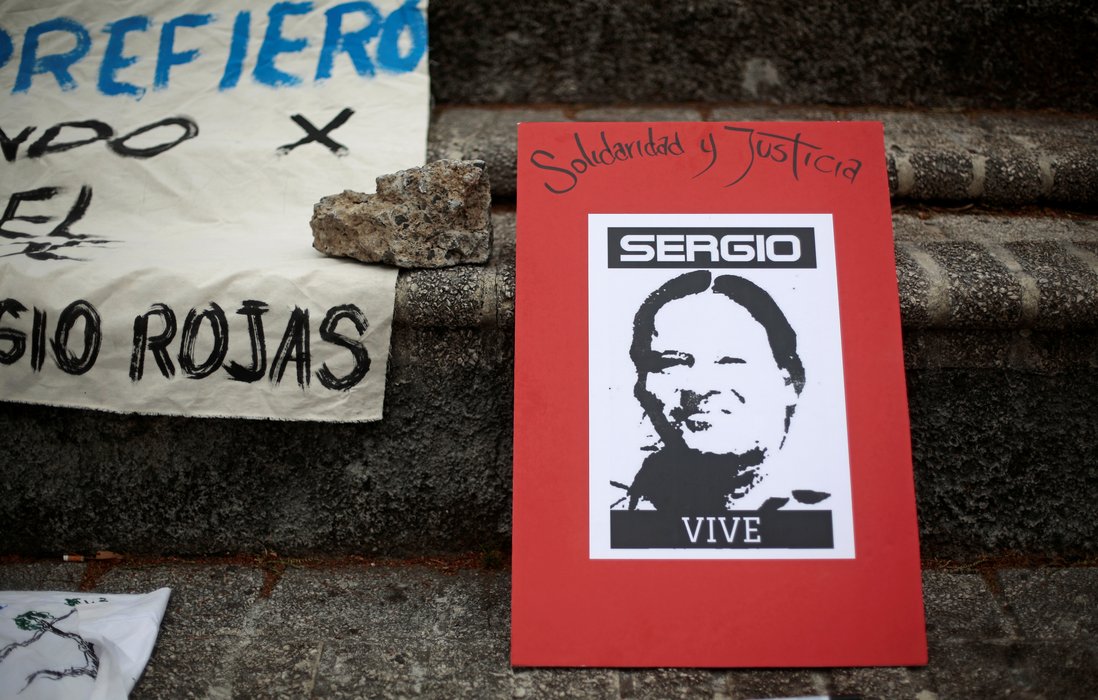 Peaceful Assembly
¿Costa Rica enfrenta "el reto más importante de su historia moderna"?
Este lunes se cumplieron 13 días de bloqueos y protestas ante el alza de impuestos y acuerdos con el FMI, a pesar de la cancelación de éstos por el Gobierno.

Abre hilo 🧶pic.twitter.com/Ru0nYX12vG

— AJ+Español (@ajplusespanol) October 13, 2020
A government proposal to borrow U$1.7 billion from the International Monetary Fund (IMF), which would require imposing new tax measures, sparked weeks-long protests in Costa Rica from the end of September 2020. The Movimiento Rescate Nacional (National Rescue Movement - MRN), a group at the forefront of demonstrations, first called for road blockades in protest against the IMF negotiations on 30th September 2020. On the third day of protests, there were 33 roadblocks reported across Costa Rica, with over a thousand demonstrators participating. While the government announced on 4th October 2020 that the proposal would be withdrawn, the protests continued into October 2020 with demonstrators demanding assurances from the government that taxes would not be raised.
Along with the blockades, there were incidents of vehicles burnt and confrontations between police and demonstrators. According to news outlets, by 7th October 2020 at least 60 people had been detained and 100 police officers had sustained injuries during the protests. During a march in San José on 12th October 2020, clashes took place with some demonstrators throwing rocks at anti-riot police and officers using tear gas to disperse protesters. On the same day, protesters allegedly set fire to a police patrol car with two officers inside in San Carlos, Alajuela.
José Miguel Corrales and other leaders of MRN claimed that the protests were infiltrated by violent groups. Meanwhile Costa Rica's Security Minister admitted that there were police in civilian clothes at protests but denied that officers had escalated violence. On 16th October 2020, the government brought criminal charges against six MRN leaders for offences such as alleged illicit association, obstruction of public highways, obstruction of public services and public instigation. The General Attorney's Office also sought precautionary measures against protest leaders to stop them from convening or participating in protests while an investigation is ongoing, but the request was rejected by a court on 20th October 2020.
Costa Rica's government attempted to launch a multi-sectoral dialogue to address the country's fiscal problems, but the process was delayed because multiple sector leaders refused to take part.
Association
Impunidad‼️ El archivo y desestimación de la causa por el asesinato de Sergio Rojas Ortiz
defensor de sus derechos y de los de su pueblo y territorio, es un sintoma de la negligencia y desprotección por parte del. Gobierno de #CostaRica‼️https://t.co/0a3MDYOurR

— La Ruta del Clima (@larutadelclima) September 25, 2020
On 24th September 2020, Costa Rica's Public Prosecutor announced it would dismiss and archive the investigation about the murder of Bribri leader Serio Rojas Ortiz, which took place in March 2019, as reported on the CIVICUS Monitor at the time. Indigenous and human rights organisations condemned the decision, expressing outrage at the prosecutor's justification that the "environment, the local lifestyle and the inability to locate witnesses" had made the investigation difficult.
A representative of the country's environmental conservation federation Federación Costarricense para la Conservación del Ambiente (FECON), Osvaldo Durán Castro, told news outlet Delfino:
"This is a joke. It is a joke to tell the country that the witnesses could not be located. At the very beginning, before Sergio was murdered, he went to the Prosecutor's Office to denounce that they were persecuting him and that they had threatened him with death and they never paid attention to him."
On 25th September 2020, United Nations experts called on Costa Rica's State to continue their investigation and avoid impunity for this crime. On 8th October 2020, 46 civil society organisations published a statement expressing their concern over the structural impunity in Costa Rica for attacks against Indigenous defenders and communities, in particular those from the Bribri and Brörán communities. Impunity, the statement says, continues to be the official response to the repeated threats, harassment, violence and killings faced by Indigenous leaders and human rights defenders in the country.
In a separate development, on 15th October 2020 a group of eight human rights organisations released a report titled "Defending Rights in the Age of COVID: Challenges for Mexico and Central America". According to their research, Costa Rica was one of the countries where the health crisis and its related economic depression have been used by businesses and government to try to erode labour rights. In addition, violence against women has increased in the country and attacks on communities defending their territories, such as Indigenous peoples, have continued during the pandemic.