Costa Rica: concerns over stigmatisation of media and government actions to limit access to information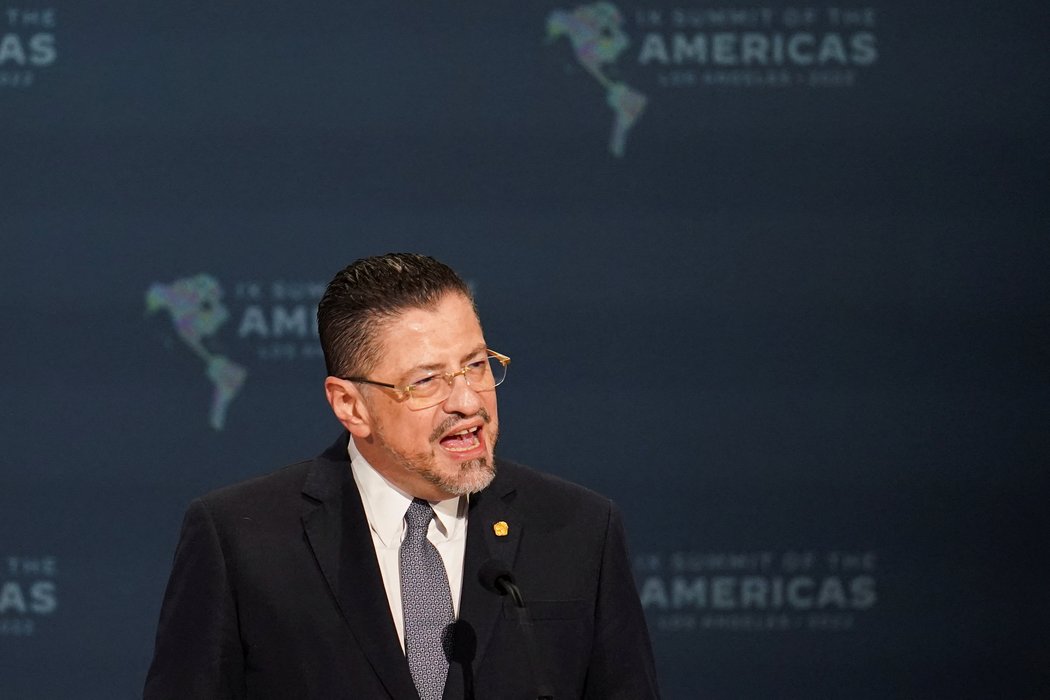 Expression
⚠️ SIP Bot: Centroamérica, región tormentosa para la libertad de prensa.

También en Costa Rica se vive un clima tenso entre periodistas y el presidente Rodrigo Chaves.

👉🏼https://t.co/8ycFPC7pcE pic.twitter.com/K11Ai1GoWc

— SIP • IAPA (@sip_oficial) August 12, 2022
On 8th July 2022, Costa Rica's Ministry of Health suspended the operating permit of Parque Viva, an event venue in Alajuela owned by Grupo La Nación, the parent company of newspaper La Nación. The government justified the closure by saying that large events at the centre caused vehicle bottlenecks that affected circulation in nearby communities, creating challenges for the provision of emergency services.
The media group said the announcement of the venue's closure was made two days after President Rodrigo Chaves questioned the economic situation of Grupo La Nación in a press conference. The Inter-American Press Association (IAPA) expressed concern that this decision could be a form of indirect retaliation against the news group. IAPA highlighted Chaves' comments during his electoral campaign that his government would "destroy corrupt structures", citing outlets such as La Nación and Canal 7 that reported on allegations against him for sexual harassment and financial irregularities. The organisation also noted the president's stigmatising statements toward press.
On a related note, since Chaves took office in May 2022 there have been reports of high officials seeking to limit access to public information. In August 2022, news outlets reported that Minister of Health Joselyn Chacón Madrigal had issued an instruction to the ministry's staff "not to respond to requests or provide information to the press" without the prior authorisation of her team.
On 22nd August 2022, the director of Costa Rica's Association of Journalists (Colper), Belisario Solano Solano, requested that the Constitutional Chamber annul the minister's instruction. The director of Colper argued that this requirement violates freedom of expression and the press, and recalled that civil servants have an obligation to provide information to the population. Solano said the instruction "seeks to create information filters, promote the obstruction of access to and transit of information, and muzzle freedom of expression by public officials towards administrators, actions that are totally contrary to our Political Constitution."
In August 2022, Colper took similar actions against alleged instructions issued by the Ministry of Communications banning civil servants from participating in interviews with certain media programmes.
Inter-American Court ruling on Costa Rica
In September 2022, the Inter-American Court of Human Rights found the State of Costa Rica responsible for the violation of the right to freedom of thought and expression of two journalists in the case of Moya Chacón et al. v. Costa Rica. Journalists Ronald Moya Chacón and Freddy Parrales Chaves, who worked at La Nación, were made to pay compensation to a police major for "slander" and "defamation" in a civil action. The case related to their 2005 reporting on alleged irregularities in the release of cross-border cargo by high-ranking police officers, citing information from an official source that ultimately turned out to be inaccurate. When analysing the civil sanction in accordance with the convention, the Inter-American Court verified that, despite inaccuracies, the report qualified as an information piece and dealt with a matter of public interest. The Court's ruling said:
"The right to freedom of expression, particularly in matters of public interest, is a bedrock of the very existence of a democratic society and that, without an effective guarantee of freedom of expression, the democratic system is weakened, and pluralism and tolerance are undermined."
Association
En #DiaDeLosPueblosIndigenas hacemos un llamado a #CostaRica a esclarecer con urgencia los asesinatos de los líderes indígenas Sergio Rojas y Jhery Rivera.

Una justicia pronta y eficaz contribuye a que estos hechos no se repitan y a la protección de personas defensoras de #DDHH. pic.twitter.com/cEN0b11RPY

— Naciones Unidas Costa Rica (@UNCOSTARICA) August 9, 2022
On 9th August, the International Day of Indigenous Peoples, the United Nations Office in Costa Rica called on the government to urgently bring clarity to the murders of Indigenous defenders Sergio Rojas and Jhery Rivera. The UN asserted that "prompt and effective justice contributes to the non-repetition of these events and to the protection of human rights defenders". In addition, the UN expressed concern about the increase of tensions in Indigenous territories and increased vulnerability of Indigenous communities and their leaders who work in the defence of their land rights.