Corruption, policy reform and inadequate local services drive protests in Lebanon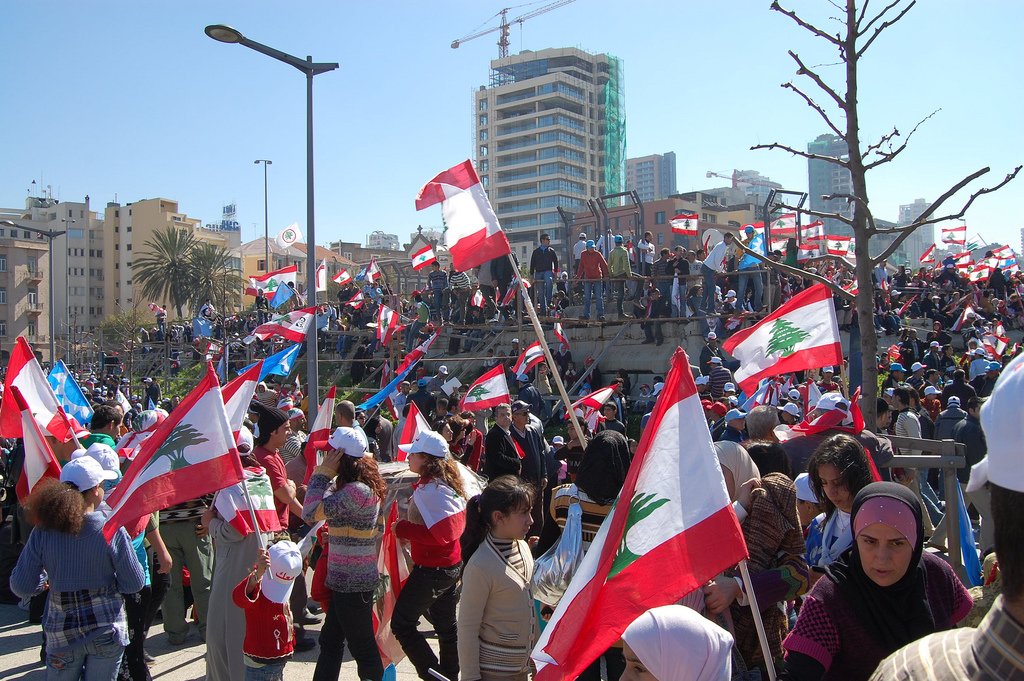 Peaceful Assembly
Several protests have recently taken place in Lebanon, as trade unions and civil society activists mobilise around a variety of issues. A series of demonstrations and sit-ins have highlighted the need for fundamental policy reforms on issues including political corruption, the environment, refugee rights and wages.
The prominent 'We Want Accountability' civic movement continued to shed light on corruption in Lebanon. As covered in previous updates to the CIVICUS Monitor, this civil society group has been at the forefront of driving change in Lebanon by advocating on a broad range of issues including electoral reform, the environment and corruption. On 15th September, the movement blocked the entrance to the Grand Serail, the Prime Minister's headquarters in downtown Beirut, in a protest against political corruption. Local activist, Neemat Badreddine later stated that members of the group had planned the demonstration in secret to avoid any clashes with security forces. As momentum builds around political corruption in Lebanon, spokesperson for movement, Wasef Al Harakeh stated: 
"Our confrontation with the ruling class is open-ended and we want to hold accountable those who are robbing the state."
Following the closure of the Naameh landfill site in May, residents of Beirut organised anti-government protests in response to the mountains of rubbish accumulating in their neighbourhoods. With a lack of viable alternatives, the government has chosen to open two more landfill sites in Costa Brava and Bourj Hammoud. However in the meantime, an environmental movement has been growing in strength, seeking to promote greener alternatives to a landfill solution. On 24th September, activists organised a sit-in in front of the Costa Brava site, south of Beirut, and prevented waste disposal trucks from depositing rubbish. Voice of Lebanon radio 100.3 reported that the activists had erected a tent and were coordinating a petition to close the landfill.
On September 28th, the Union and Leagues of Land Transport organised nationwide demonstrations against a recent decision to increase fees for automotive inspections. As the fourth protest in this saga, the union has vowed to continue regular protests unless the decision is reversed. 
Expression
Censorship over artistic, cinematographic and theatrical productions continue to cause concern amongst freedom of expression groups in Lebanon. As these civic rights fall under the jurisdiction of the Directorate General of General Security, many worry that the authorities are taking an overly broad approach to curtail freedom of expression. In a recent example, on 6th September, the Directorate warned concert venues and tourist establishments against inviting foreign artists to perform in Lebanon without first receiving authorisation from the directorate. The warning by the Directorate comes prior to the Satellite Beirut event which focuses on freedom of expression as a key topic. The event is backed by an International Campaign for Freedom of Expression, with the aim of promoting the reformation of censorship laws in Lebanon and across the southern Mediterranean region. 
A financial crisis continues to impact journalism across the country. Lebanon's Journalists Union recently called for a plan to assist local newspapers from a recent financial crisis that has threatened their operation. After several outlets have been forced to close or make significant lay offs, many fear that Lebanon could lose its strong reputation for media freedom in the region.