Continued rights violations reported throughout COVID-19 lockdown and run up to national elections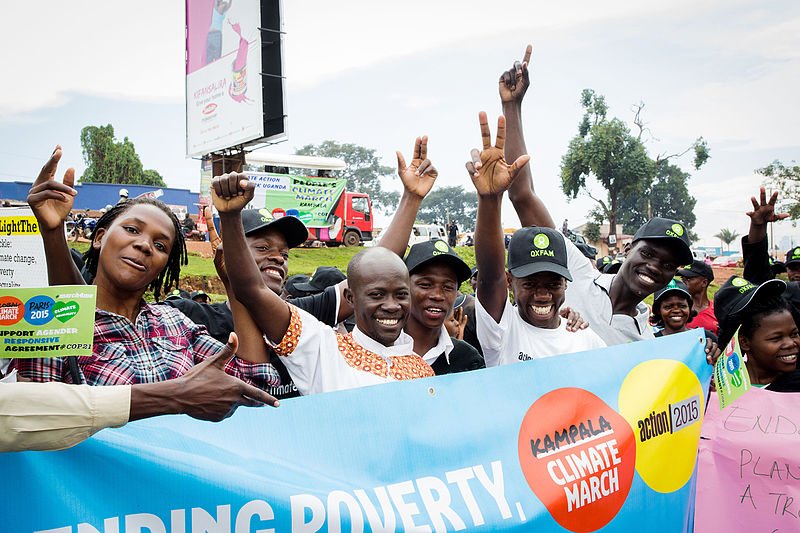 Reports have continued to emerge from Uganda concerning rights violations as a result of the measures imposed to prevent the spread of COVID-19. Popular opposition Member of Parliament and musician, Bobi Wine, led the opposition to petition the UN Secretary-General on 4th May 2020 concerning the alleged worsening human rights situation. The petition states that the opposition are concerned about increasing human rights violations committed against them and other citizens, and particularly mentions the torture of opposition members and brutality by local defence forces against civilians.
In addition, as the country enters the final six months before the 2021 elections, there have been increasing signs of restricting civic spaces, as the political climate becomes more tense. In early August 2020, General Henry Tumukunde – whose arrest, detention and eventual release were reported on the Monitor - announced that he planned to run for President as an independent candidate.
Hon. Zaake told me that pepper spray was sprayed directly into his eyes. He was in @PoliceUg custody for several days and they must account for his injuries. This is a violation of human rights and it is unacceptable. pic.twitter.com/VjjMbYqCje

— Rebecca Alitwala Kadaga (@RebeccaKadagaUG) May 5, 2020
Association
In mid-April 2020,opposition member of parliament Francis Zaake was reportedly tortured after security forces arrested him for distributing food to constituents. This followed a directive by President Yoweri Museveni on 30th March 2020 to arrest politicians who distributed food as part of the measures to prevent the spread of COVID-19. Police arrested Zaake at his home and three days later transferred him to a hospital in Kampala, where witnesses said he was unable to walk and appeared to have been severely beaten. Zaake's lawyer and another member of parliament who had visited him in detention also reported that he had several serious injuries consistent with torture allegations. Zaake was presented to a court on 27th April, but the magistrate declined to bring charges, citing the ill health of Zaake and ordered authorities to provide medical treatment first.
We have scored victory today after High Court in Uganda has ordered reasonable access to the 19 LGBTIQ people who are on remand after their arrest at their shelter home in Kyengera. This now means they will have access to their lawyers & will be prepared for their bail hearing pic.twitter.com/63L2fS2hK6

— Sexual Minorities Uganda | SMUG (@SMUG2004) May 13, 2020
Separately, on 18th May 2020, a Ugandan court ordered the release of 19 LGBTIQ+ people who had been jailed for almost 50 days following a raid on the shelter where they were staying. As previously reported on the Monitor, the 19 people were accused of violating social distancing rules which banned gatherings of more than ten people. However, human rights groups said that authorities were using the restrictions to target sexual minorities. It was stated in court that the charges had been dropped following the Director of Public Prosecutions withdrawing the case.
Peaceful Assembly
Protests erupt over loss of livelihood during lock down
As the effects of COVID-19 restrictions began to take a toll on those who could no longer work to make a living, demonstrations began to erupt in parts of the country.
On 21st April 2020, locals in the Namungoona suburb of Kampala staged a demonstration blocking roads and burning wood in protest against delayed government food relief. Two protesters were arrested while the others were dispersed by police officers. Weeks later on 18th May, it was reported that locals in the same area protested over delayed food relief from the government. This came after much debate concerning the prioritisation of food relief from the government to urban poor populations, with reports indicating that food distribution had been slow and had been halted in some regions after questions about its quality were raised.
#Coronavirus #COVID19 #Uganda #Lockdown
Stella Nyanzi, a prominent Ugandan activist and government critic, is arrested by police officers as she organised a protest for more food distribution in Kampala.
📸 Sumy Sadurni #AFP pic.twitter.com/9FuhSOPZZb

— AFP Photo (@AFPphoto) May 18, 2020
Also on 18th May, Dr Stella Nyanzi and several others were arrested in Kampala for protesting over slow distribution of government food relief to vulnerable people. They were arrested as they walked to the Office of the Prime Minister to deliver a petition concerning food relief and asking for the government to consider needy citizens stuck abroad. Dr Nyanzi is a vocal critic of President Museveni and was recently released from prison, having spent 18 months in detention for insulting President Museveni, as documented on the Monitor. She was later released.
Similarly, boda-boda (motor bike) riders, whose businesses were affected as the government closed all public transport, planned demonstrations in early June. On 7th June 2020, the Ugandan police released a statement notifying the public that demonstrations by boda-boda drivers were planned for 8th June. The statement suggested that the police had indications that the protesters intended to cause civil unrest and advised the public to avoid the city. However, on 8th June there were no signs of demonstrations. It was later reported that Uganda's Security Force officials had met with leaders of the boda-boda rider groups to prevent the planned protests.
In yet another incident, police fired live bullets and teargas at traders and taxi drivers on 6th July 2020 in Busia town who were protesting against their loss of livelihoods during the lockdown.
Weeks later, on 30th July 2020, six traders were arrested after holding a demonstration in Kampala concerning the extended closure of market arcades. Just the day before, police had used live ammunitions to disperse a similar protest held by traders.
#SanyuNews
The leader of opposition Betty Aol has condemned the arrest of two Acholi members of parliament who staged a protest over the government handling of increased cases of COVID-19 at Elegu, border post between Uganda and South Sudan.#SanyuAtHome pic.twitter.com/8oihi19pCj

— Sanyu FM (88.2) (@882SanyuFM) June 2, 2020
As security officials arrested and dispersed those protesting against the economic effects of the COVID-19 restrictions, others were arrested while demonstrating against inefficiencies by government in curbing the pandemic. On 1st June 2020, two Members of Parliament were arrested for allegedly mobilising protesters in order to demand the closure of a border town with South Sudan, following a rise in COVID-19 cases. Those protesting were demonstrating against the border being kept open for long-haul truck drivers, who have represented a large proportion of COVID-19 cases in Uganda, being allowed to enter the country. An army official stated that all means "including force" would be used to prevent people from demonstrating. The two MPs arrested were Gilbert Olanya and Samuel Odonga Otto, from Kilak county.
More protests were reported on different issues related to governance and security.
On 15th June 2020, the main opposition leaders in Uganda, Robert Kyagulanyi (Bobi Wine) of the National Unity Platform (previously known as the People Power Movement) and Kizza Besigye of the People's Government declared that they would be uniting in demonstration against President Yoweri Museveni. They called upon Ugandans to join them in peaceful protests on 16th June, by making noise at 1pm to show their anger towards the government. On the first day of protesting, police arrested Moses Nigirwa, coordinator of the People Power Movement in Busoga region, for noise pollution.
Weeks after her release from detention after protesting over slow food distribution by government in May, on 16th July 2020, Dr Stella Nyanzi was re-arrested together with two studentsfor protesting outside the Ugandan parliament concerning the death of a Makerere University student two weeks earlier. Nyanzi and a group of students were demonstrating to call for an investigation into the student's death, which was reportedly related to mob action. One week earlier, Nyanzi was arrested while protesting against the continued closure of arcade markets in downtown Kampala, on 8th July 2020, and later released on bail.
In positive developments, on 20th May 2020, the Inspector General of Police, Martins Okoth Ochola was ordered to pay court costs after a judge ruled that he had illegally stopped a concert by opposition politician and musician Bobi Wine which was scheduled to take place in April 2019, as reported on the Monitor. It was ruled that the decision-making process and the decision itself to indefinitely stop the event managers from organising a concert was illegal and an abuse of police power. After the Human Rights (Enforcement) Act was passed in July 2019, Ochola wrote to all police units to warn about strict repercussions for violating human rights.
Expression
Opposition member, journalist charged separately for treason, sedition
On 20th April 2020, NBS Television anchor Samson Kasumba was arrested and his home searched the following day by security forces. When asked by media, a police spokesperson stated that the anchor was being held due to subversive activities and was accused of "plotting against his country". On 21st April, Kasumba was released on police bond. Speaking to the media immediately after his release, the senior news anchor said police arrested him on allegations of "seditious comments."
On 11th May 2020, General Henry Tumukunde, a leading opposition politican, was granted a non-cash bail and released from detention following a decision by the High Court in Kampala. Tumukunde is facing charges of treason and unlawful possession of firearms and ammunition. As reported on the Monitor, he was arrested in March 2020 in connection with a statement made on local television concerning the Rwandan government supporting people who are working for change in Uganda.
Nurse investigated for COVID-19 video
In early July 2020, a former nurse, who recorded patients at a COVID-19 isolation ward in Masaka and posted the video on social media, was investigated after her video went viral. In the video, patients complained of poor conditions and a lack of medication or treatment.
Musicians, comedians, journalists arrested for content touching on politicians, governance
On 23rd July 2020, musician Gerald Kiwewa was arrested in relation to a song he had recently released, which supposedly suggests a relationship between two well-known politicians. Kiwewa was arrested on allegations of defamation against the female politician in question. He was later released on 29th July.
Four comedians, called the Bizonto comedy group, were arrested on 24th July 2020, for posting a video online satirising the Ugandan government, President Museveni and heads of government bodies. The video suggested that power is concentrated within officials who are from western Uganda, and led to the group being accused of promoting 'sectarianism' and 'causing hatred and unnecessary apprehension'. Following news of their arrest, a campaign began on social media calling for their release. The group were later released on police bond on 29th July.
Journalist and TV host Basajja Mivule was arrested on 27th July 2020 concerning similar allegations of promoting violence and 'sectarianism'. The arrest was reportedly in connection with a video shared on Facebook, where Mivule had made more direct statements concerning the concentration of power within senior military and government officials who are from western Uganda. Mivule is known for his criticism of government corruption and it has been suggested that his arrest was politically motivated. Mivule was also released on police bond on 29th July.
An annual report released by the Human Rights Network for Journalists in Uganda (HRNJ-U), on 30th July 2020, named the police as the top violator of press freedom for the third year in a row.