Continued concerns about privacy and freedoms in Australia, following civic space rating downgrade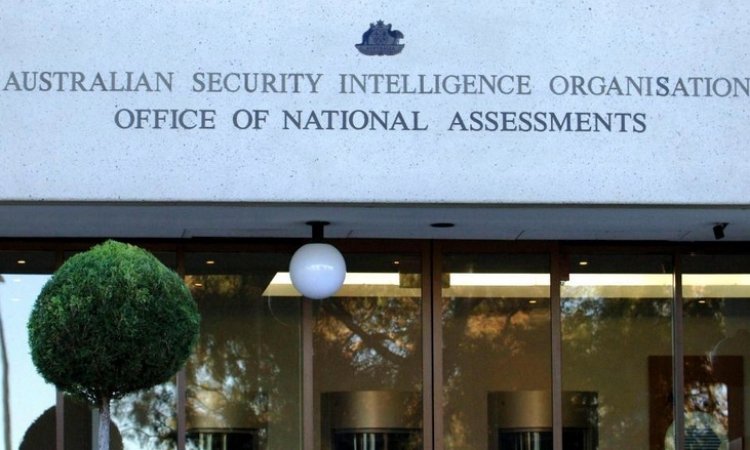 In April 2020, over 200 organisations signed on to a major report calling on the Australian government to strengthen its commitment to human rights in its laws, policies and practices. The report has been prepared ahead of a United Nations Human Rights Council review of Australia in a process known as the Universal Periodic Review, which each member of the UN must undergo every four years.
The report included concerns over democratic rights and freedoms including on anti-protest legislation, laws criminalising public interest reporting, prosecution of whistleblowers, defunding of NGO advocacy work and overbroad foreign interference legislation, among others.
Despite this, and its recent civic space ratings downgrade by the Monitor from 'open' to 'narrowed', the Australian government has continued to introduce bills that could undermine fundamental freedoms. These include the Australian Security Intelligence Organisation Amendment Bill 2020 that expands counter-terrorism powers and the Telecommunications Legislation Amendment (International Production Orders) Bill 2020 which raises privacy concerns. Human rights groups have also raised concerns about the coronavirus contact tracing app while Australia's press freedom ranking by Reporters Without Borders (RSF) has dropped five places.
Expression
ASIO's counter-terrorism powers to be widened
In a plan by the Morrison government to overhaul national security laws, on 13th May 2020, Home Affairs Minister Peter Dutton introduced a new bill - the Australian Security Intelligence Organisation Amendment Bill 2020 - that will amend the controversial questioning and detention powers held by the Australian Security Intelligence Organisation (ASIO).
One major change that has raised concerns is that the legislation will allow ASIO officers to coercively question children as young as 14 who are "likely to engage in" politically motivated violence. At the same time the bill would enable the attorney general to approve questioning warrants directly without the involvement of a judge. Further, ASIO would also be allowed to use tracking devices with internal authorisation in certain circumstances, without judicial oversight.
Another aspect of the bill requiring close attention is the proposed limitations on a person's right to have a lawyer of their choice present during questioning, and an ability to remove lawyers from questioning sessions.
The bill would also broaden the types of ASIO cases that could trigger questioning warrants, allowing them to be used in relation to espionage, politically motivated violence and acts of foreign interference, rather than just in relation to potential terrorism offences.
Spokesperson for the Australian Lawyers Alliance Greg Barns said the amendments excessively increase ASIO's powers and are not necessary. He added:
"This government continues to give more extensive and intrusive powers to ASIO, and this latest grab for power has been slipped in while everyone is distracted by the COVID-19 health emergency."
Pauline Wright, president of the Law Council of Australia has also raised concerns about some of its provisions, saying that "personal freedoms could be under serious threat". She said that giving ASIO "coercive questioning powers" is "highly extraordinary".
One positive change proposed in the bill is that it would repeal ASIO's power to detain people for questioning. Currently, ASIO has the power to seek a questioning and detention warrant (QDW) that allows people to be detained for up to one week.
New bill could further erode data privacy
International Production Orders Bill will give ASIO access to encrypted communications https://t.co/2FxoGaMC4C

— zdnetaustralia (@zdnetaustralia) May 4, 2020
A new law, the Telecommunications Legislation Amendment (International Production Orders) Bill 2020, introduced in March 2020, could allow the Australian government to access data across borders. The bill is intended to amend the Telecommunications (Interception and Access) Act 1979 (TIA Act) to create a framework for Australian agencies to gain access to stored telecommunications data from foreign designated communication providers in countries that have an agreement with Australia. It will also enable foreign agencies to directly obtain access to data stored in Australia.
The bill is also a precondition for Australia to obtain a proposed bilateral agreement with the United States to implement the US Clarifying Lawful Overseas Use of Data Act (the CLOUD Act).
The Australian Privacy Foundation (APF) has labelled the bill as "deeply flawed" and "enshrines an inappropriate level of discretion and weakens parliamentary oversight". It added:
"It is a manifestation of a drip by drip erosion of privacy protection in the absence of a justiciable constitutionally-enshrined right to privacy in accord with international human rights frameworks."
The International Civil Liberties and Technology Coalition, whose members include Google, Access Now, Privacy International and the Internet Society has also urged the Australian government to make changes to the legislation. Among the current issues with the bill include a lack of prior judicial review, insufficient notice and transparency, and a failure to provide a clear mechanism to challenge a request for data.
Human rights concerns about COVIDSafe tracing app
On 26th April 2020, the federal government released, and urged Australians to download, the COVIDSafe app to help with coronavirus contact tracing. The app works by tracing every person who has been in contact with a mobile phone owner who has tested positive for COVID-19 in the previous few weeks. It does so using Bluetooth smartphone connections to record who has been near a person for 15 minutes or more (the period defined as a contact).
Human rights and privacy experts have called on Federal Health Minister Greg Hunt to explain privacy and surveillance issues arising from the app. The Human Rights Law Centre, Digital Rights Watch, Access Now and the Centre for Responsible Technologies have called for greater transparency around the use of these highly invasive technologies.
Alice Drury, Senior Lawyer at the Human Rights Law Centre said:
"At their core, these technologies are about surveillance and control of our everyday lives. It is vital that our Government is transparent about how it chooses to use this power, and we need assurance that this intrusion on how we live doesn't continue unfettered when this pandemic is over."
Amnesty International Australia said, "it's unclear if other laws would let agencies, like Australia's national security agency, access your data". It has called on the government to adhere to certain principles to protect human rights. That includes a commitment to only using data to improve traceability, and a commitment to destroy all data at the end of the pandemic, as determined by the public health authorities.
On 14th May 2020, the government passed the COVIDSafe Bill with the aim of improving privacy and other protections surrounding the contact tracing app. While experts say the bill has made significant improvements to privacy protections, there are substantial remaining concerns including: open-ended collection and retention of personal data; loopholes in the prohibitions against coercion; ongoing technical issues which jeopardise security; and the need for independent reporting on the effectiveness of the app.
Press freedom ranking drops
Australia's ranking in the World Press Freedom Index fell by five places to 26th place in the latest annual assessment from Reporters Without Borders (RSF) issued in April 2020. According to RSF, "federal police raids in June 2019 on the home of a Canberra-based political reporter and the headquarters of the state-owned Australian Broadcasting Corporation in Sydney were flagrant violations of the confidentiality of journalists' sources and public interest journalism". Further "Prime Minister Scott Morrison is also a climate change sceptic and his government tends to obstruct coverage of environmental issues".
Daney Faddoul, a campaigner at the Human Rights Law Centre, said that Australia's excessive espionage laws that threaten journalists, and secrecy laws that intimidate people that blow the whistle on government wrongdoing with lengthy jail terms, were a key factor in the downgrade. He added:
"A thriving democracy needs an independent, free and fierce media to keep us informed about important issues and to help keep our politicians honest. This downward trend when it comes to media freedom in Australia is very concerning."
Court rules raid on journalist's home unlawful 
Breaking news: High Court throws out AFP warrant against News Corp journalist Annika Smethurst. This is big. https://t.co/IBDDUeaefE

— Peter Greste (@PeterGreste) April 15, 2020
On 15th April 2020, Australia's High Court ruled that a warrant used by police to search a journalist's home was unlawful but declined to order seized material destroyed. The seven-member bench unanimously ruled that the warrant to search the home of News Corp reporter Annika Smethurst in June 2019 was invalid and that the police search and seizure of data from her phone and laptop were unlawful.
As previously documented, on 4th June 2019 police raided the home of Annika Smethurst, the national politics editor of the Sunday Telegraph, for more than seven hours as part of an investigation into the publication of a leaked plan to expand government surveillance in 2018. Police seized her computer, her mobile phone and printed documents. The raid was prompted by a story published by Smethurst in April 2018 revealing that the Departments of Defence and Home Affairs were considering extending their powers so that they could order the intelligence agencies to spy on the emails, text messages and bank accounts of any Australian citizen.
The ruling brought cautious support from press freedom advocates. Marcus Strom, federal president of the Media, Entertainment and Arts Alliance which represents journalists said "the raid was an attack on the public's right to know what our governments do in our name. The warrant has been quashed on a technicality, but the powers that enabled the raid remain".
On 27th May 2020, Australian Federal Police said that journalist Annika Smethurst will not be charged over stories she published that relied on classified intelligence documents.
Peaceful Assembly
Tasmanian anti-logging protest ban set aside by the courts 
Forest protesters in Tasmania no longer have the potential of a huge fine hanging over their heads after the state's workplace safety regulator lifted a ban on their activities.https://t.co/woF2BpPSGl

— Jacqueline M 🐨 🐾 (@jacket1962) February 26, 2020
On 20th February 2020, it was reported that anti-logging activists from the Bob Brown Foundation had been banned from protesting in Tasmanian forests by the state's workplace safety regulator over "unsafe behaviour" and threatened with fines as high as $500,000 (USD 326,920). This prompted legal action from the foundation, which labelled the ban unconstitutional.
WorkSafe Tasmania had directed the foundation to cease protest activities in forests until it satisfies the regulator that it is managing safety risk. WorkSafe says protesters have engaged in high-risk construction work and are at risk of falling from wooden tripods and platforms. Several protesters were arrested In February 2020 and are facing criminal charges after chaining themselves to machinery and gates at a forestry operation in the north-west Tarkine rainforest.
However, a week later, the Hobart magistrates court set aside the ban after agreement from both parties. According to news reports, the regulators "conceded that the notice was too wide".
However, stricter anti-protest laws may soon be enacted in Tasmania. The Workplace (Protections from Protesters) Amendment Bill is before the state parliament. It would amend existing legislation found unconstitutional by the Australian High Court in 2017 because it restricted free speech. The amendment passed Tasmania's lower House of Parliament in November 2019 and is currently in the Upper House.
Protesters demanding release of asylum seekers barricade themselves inside hotel
On 12th May 2020, a group of protesters climbed onto the roof of a Melbourne hotel and others barricaded themselves inside to demand the release of asylum seekers held in the property.
Protesters occupied the Mantra Hotel in Preston, in Melbourne's northern suburbs, holding banners and speaking on a megaphone, demanding the release of the more than 65 asylum seekers held at the site.
The protesters said they barricaded themselves inside "in an act of solidarity with the people transferred under Medevac legislation from Manus Island and Nauru who are detained on the third floor of the hotel". Images posted on social media show the protesters on the roof of the hotel and inside what appears to be a hotel room, holding signs such as "End Detention" and "Let them Out".
Australia controversially repealed the Medevac law in December 2019 which allowed sick refugees held offshore to be treated in the country. Close to 180 people were brought to Australia.
In a statement posted on Facebook the Whistleblowers, Activists and Communities Alliance (Waca) said the protest ended after demonstrators were escorted from the hotel by police.