Concerns over media freedom remain despite positive presidential signals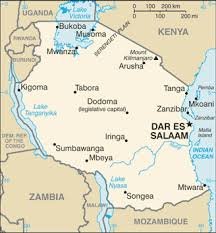 Association
Political opposition fear for their safety following elections
On 16th March 2021, four opposition politicians fled to Kenya in fear for their safety. The politicians faced political persecution for rejecting the 2020 election results that declared Magufuli the President. On 20th April 2021, the Tanzania Human Rights Defenders Coalition (THRDC) announced that its bank accounts had been unfrozen . THRDC's accounts were frozen in August 2020, as previously reported by the Monitor. This resulted in the suspension of the Coalition's activities for eight months.
A PUBLIC STATEMENT TO THRDC'S MEMBERS, STAKEHOLDERS OF THE COALITION, DEVELOPMENT PARTNERS AND THE PUBLIC AT LARGE ABOUT UNFREEZING OF THRDC BANK ACCOUNTS. pic.twitter.com/lKyPzhekrH

— TANZANIA HUMAN RIGHTS DEFENDERS' COALITION (THRDC) (@THRDCOALITION) April 21, 2021
Positive steps towards upholding human rights
On 17th March 2021, former President John Magufuli's passing was announced. On 6th April 2021, President Samia Suhulu Hassan announced that Tanzania would start following scientific procedures in handling the COVID-19 pandemic. Her swearing in also offered hope with regard to human rights. In early speeches she indicated that she intended to uphold freedom of expression, including online, and due process. She ordered the Information Ministry to lift the ban on all media outlets that were suspended or sanctioned. These positive moves marked a stark contrast to President Magufuli's rule, which was characterised by an assault on civic space and independent voices. On 23rd April 2021, President Hassan announced her plans to hold talks with opposition leaders. The President intends to restore and strengthen democratic norms, which were weakened under her predecessor. The discussion will focus on how best the political opposition can "conduct political activities for the benefit of the country".
Within this very short period, President Samia Suluhu HASSAN, has shown her capacity in restoration of the path for respect of Human Rights, Democratic Principles, attractive investment enviroment and international cooperation through Tanzania's strong diplomatic capabilities. pic.twitter.com/ZM1Gg9JeC7

— Centre for International Policy (@cipafrica) June 27, 2021
Political opposition leaders responded to the announcement in various ways. Zitto Kabwe, the ACT-Wazalendo party leader, commended the statement, deeming it a positive trajectory of dealing with democracy. Freeman Mbowe, the CHADEMA national chairperson, claimed the statement was an "art of deception". Opposition figure Tundu Lissu demanded the release of all political prisoners jailed under Magufuli's rule, that his safety be ensured and for his attempted assassination to be investigated before he could return to Tanzania. Mr. Lissu remains in exile but is prepared to return to Tanzania to engage with President Hassan to improve human rights.
"Things have changed for the better - so far - under Tanzania's new President Samia Suluhu Hassan, but it's too early to say for sure." - Maxence Melo, founder of Jamii Forums
Expression
Man arrested for spreading false news
On 14th March 2021, Tanzanian police arrested a man for spreading "false news" about former President Magufuli being sick and possibly contracting COVID-19. The Minister of Legal and Constitutional Affairs claimed that Tanzanians were violating the Cybercrimes Act of 2015 by posting that the former president was ill. On 17th March 2021, President Hassan announced that Magufuli had died of a heart condition. However, President Hassan has turned this around. On 6th April 2021, President Hassan ordered the Information Ministry to lift the ban on all previously suspended or sanctioned media outlets, including online broadcasters. She stated that media outlets should "follow the law" while reporting, and that due process would be upheld. However, concerns remain as several laws that adversely impact the right to freedom of opinion and expression are not in line with Tanzania's constitutional and international obligations. For his part, the government spokesperson announced that the President's orders only pertained to online television outlets. Minister of Information Innocent Bashungwa stated that he was inclined to meet other closed media outlets regarding the resumption of operations and look at each on a case by case basis.
Media in Tanzania are criticizing the government for going back on President Samia's order this week to allow closed media outlets to reopen. Hassan on Tuesday said media closed or otherwise repressed under the late President would be allowed to operate if they followed the law.

— Yassin Wardere (@YWardhere) April 8, 2021
Arrests of journalists continue
Despite positive moves by the government to improve freedom of expression, journalists continue to be arrested and targeted by the authorities. According to a statement released by the Media Council of Tanzania (MCT), five journalists were arrested and harassed by the authorities in April. On 9th April 2021, Dr. Philis Nyimbi, the District Commissioner of Nayamagana issued threats against an ITV journalist, Mabere Makubi. On 12th April 2021, authorities briefly detained Dickson Billikwija, a private broadcaster for Islands TV, and Christopher James, a broadcaster for ITV and Radio One. The two journalists were detained on the orders of Lusubilo Mwakabibi, the District Executive Director of Temeke. The journalists attempted to cover a story of alleged mistreatment of local traders by Lusubilo. On 26th April 2021, the Minister of State in the President's Office for Regional Administration and Local Government (PO-RALG), Ummy Mwalimu, suspended Mwakabibi from his duties for abuse of power and improper conduct. On 21st April, the police harassed Jesse Mikofu, a journalist working for Mwananchi newspaper, while he was taking pictures of street vendors being evacuated. He claims that the police harassed and beat him and destroyed his equipment.
For taking photos of soldiers removing market traders, journalist Jesse Mikofu is savagely assaulted. His crime - taking photos of the soldiers removing market traders reports @pressfreedom: https://t.co/t5xKDLdvnR @MISATANZANIA @MISARegional @misazimbabwe @misazambia1

— IFEX (@IFEX) May 13, 2021