Concerns about free expression in South Korea with security law, restrictions on press freedom and anti-North activism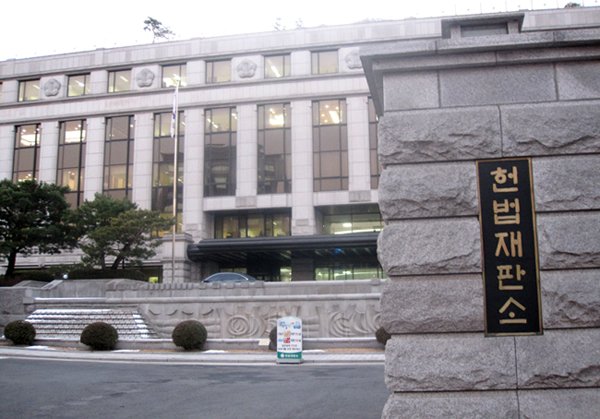 South Korea's civic space is rated as 'narrowed' by the CIVICUS Monitor. Among the civic space concerns documented previously are the disruption of union protests and restrictions and investigations of civil society groups working on North Korea and concerns around the right to privacy.
The popularity of South Korean President Yoon Suk-yeol, a conservative who was elected in March 2022, has plummeted. In a Gallup Korea poll conducted in early August 2022, only 24 percent of respondents approved of Yoon's leadership—while 66 percent disapproved. Yoon's low approval rating is largely due to domestic setbacks. The public has also not been happy with Yoon's appointment of former prosecutors to office, and his People Power Party has been tainted by various scandals
In recent months, there has been a legal challenge to the National Security Act, which is vague and overbroad and has been used to criminalise positive comments made about North Korea. Journalists have been blocked by the President, who has also cut funding to a critical media outlet. The police have continued to block the launch of anti-North Korean balloons on the border. Protests against the authorities were carried out with any restrictions reported.
Expression
Constitutional court reviewing National Security Act
On 15th September 2022, the Constitutional Court of South Korea started its review of the National Security Act (the Act) – adopted in 1948 as a temporary measure to counter the military threat posed by North Korea. The review follows 11 petitions filed by individuals and district courts that challenge the constitutionality of the Act.
The Act aims to 'secure the security of the state, and the subsistence and freedom of nationals,' but it has been used to criminalise positive comments made about North Korea as well as the dissemination of alleged North Korean propaganda. Prosecutions under the Act have included, among others, individuals being charged for sharing articles praising North Korea online and possessing books that contain similar views to those held by North Korea. It has served to target and prosecute a range of actors, from human rights defenders to journalists.
On 13th September 2022, ARTICLE 19 and Open Net Association submitted a third-party intervention to the Constitutional Court. The brief argues that "the Act is vague and overbroad and does not meet international freedom of expression standards. It is also being used to suppress the free flow of information, restrict the freedom of the media and criminalise certain forms of expression, in particular opinions relating to North Korea".
The groups stated that: the term 'anti-government organisation' used in Article 7 of the Act is not defined. The term is vague, which makes it unclear what types of organisations may fall under the scope of the Act.
Since a revision of the law in 1991, the National Security Act had been challenged at the Constitutional Court seven times and was ruled constitutional each time without an open hearing.
Police probe Christian activist for spreading pro-North Korea materials
Seoul police probe Christian activist for spreading pro-North Korea materials | NK News: submitted by /u/i-love-seals
[link] [comments] https://t.co/EchmbpDIOn pic.twitter.com/72K8jttAXM

— North Korea Reddit (@NKRedditNews) August 12, 2022
In August 2022 it was reported that Seoul police had raided the office and home of a religious activist over what he says are accusations that he published pro-North Korea materials in violation of South Korea's National Security Act (NSA).
The Seoul Metropolitan is investigating pro-unification pastor Jung Dae-il and seized items during the raid. The pastor told NK News that he is under investigation for violating Article 7, paragraph 1 of the NSA, which makes it illegal for any person to "praise, incite or propagate" the activities of an "anti-government organisation" - in this case, North Korea.
Jung is the director of the pro-unification Tongil Times research institute, which publishes analysis and policy proposals that advocate reconciliation between the two Koreas and oppose U.S. "domination and interference," according to its website.
Kyung-sin Park, a law professor at Korea University and executive director of Open Net, a human rights group promoting internet freedom in South Korea, said "The law poses a severe limit to freedom of speech" and argued that punishment for speech should "be limited to speech presenting a clear danger of causing substantial harm."
Journalists blocked from boarding President's flight
On 9th November 2022, journalists and media workers from Korean news outlet Munhwa Broadcasting Corporation (MBC) were refused access to President Yoon's flight.
According to the International Federation of Journalists (IFJ) they were notified by the Office of the President that they would not be allowed to board President Yoon's flight due to the broadcaster's alleged 'distorted' coverage of diplomatic affairs. President Yoon justified his decision by citing national security concerns.
In response, eight major media rights organisations, including the Journalists' Association of Korea (JAK), called the incident unconstitutional and historically unprecedented.
The IFJ said: "The Republic of Korea has a proud history of democracy and press freedom that must be defended. President Yoon's continued targeting of MBC sets a dangerous precedent. The Korean media has rightly defended its media freedom and the IFJ commends ongoing solidarity efforts from journalists and media workers to call out government acts of intimidation and censorship through attempts to block media access."
Funding to critical broadcaster cut
영국 가디언지에서 한국의 MBC,TBS 언론탄압을 심도있게 다루고 있습니다

South Korea cuts funding to broadcaster as concern over press freedom grows https://t.co/GwDZrPYPt7

— 아이러니 (@coconut2005) November 17, 2022
On 16th November 2022, it was reported that a broadcaster - critical of the government - is set to lose its city funding amid concern that press freedoms are being restricted under the Yoon Suk-yeol government.
TBS, which operates two radio stations and a television channel, receives 70 percent of its funding from the Seoul city government. The city council has passed a bill to abolish an ordinance for the metropolitan government's funding for TBS, starting from January 2024. Yoon's conservative People Power party (PPP), which also holds the majority of seats on the council, had called for the funding to be scrapped, arguing the move was necessary to "meet various demands of Seoul citizens in the broadcasting sector".
TBS's star radio personality, Kim Ou-joon, has been openly critical of the conservative ruling party and government. In a country dominated by conservative media, his morning show, News Factory, has consistently ranked among the most popular. Kim has been accused of being biased in favour of left-wing views and has been criticised for giving guests a platform to attack the PPP. Against this backdrop, the PPP has moved to cancel funding for TBS.
Police disrupt launching of anti-North Korean balloons over the border 
Activist Park Sang-hak launches anti-North Korean balloons over the border https://t.co/B9zrsja7ub via @ABCaustralia #Activist #ParkSangHak #Balloons #Anti #NorthKorea

— 📰 (@MoRaY2022) September 5, 2022
The police have continued to block activists from launching balloons carrying anti-Pyongyang propaganda materials across the North Korean border.
Park Sang-hak, a North Korean defector-turned-activist, said he and his group had launched about eight balloons from an area in the South Korean border town of Paju in September 2022 when police officers arrived on the scene and prevented them from sending their 12 remaining balloons. Park said police confiscated some of their materials and detained him and three other members of his group over mild scuffles with officers before releasing them after questioning.
The balloons flown toward North Korea carried masks, Tylenol and Vitamin C tablets along with propaganda materials, including booklets praising South Korea's economic wealth and democratic society and hundreds of USB sticks containing videos of U.S. Congress members denouncing the North's human rights record.
As previously documented, revisions to the Development of Inter-Korean Relations Act in December 2020 bars any scattering of printed materials, goods, money and other items of value across the heavily fortified frontier. It also restricts loudspeaker propaganda broadcasts. Under the revised law, the act of sending propaganda leaflets across the border is banned and violators can face up to three years in prison or a maximum fine of 30 million won (USD 25,000).
Park Sang-hak became the first person to be indicted under the new provisions. His group - Fighters for Free North Korea (FFNK) - had sent 10 balloons loaded with 500,000 leaflets and 5,000 one-dollar bills to North Korea at the end of April 2021. However, Park's trial has virtually been suspended after he filed a petition requesting the Constitutional Court to rule whether the new law is unconstitutional, according to Park's lawyer, Lee Hun.
Peaceful Assembly
Ongoing protests against president and authorities
A number of protests were carried out in the country over the last few months without any restrictions being reported.
Seoul rally calling for S. Korean president to resign draws at least 18,000 over weekend : National : News : The Hankyoreh https://t.co/07A8gXWJKc

— Dan Kervick (@DanMKervick) October 28, 2022
On 22nd October 2022, thousands of South Koreans took to the streets of central Seoul to call on President Yoon Suk-yeol to step down, accusing the former top prosecutor of elevating close confidantes, in the largest protests against his leadership to date. Citizens from around 23 cities and regions across the country, including Gangneung, North Gyeongsang Province and Gwangju, attended the march.
The organiser, Candlelight Action, an association of progressive groups that got its start during the anti-Park protests, has been holding demonstrations against Yoon every week since August 2022, seizing on controversies like his efforts to strengthen the Prosecutors' Office and his now infamous hot mic blunder in September 2022, where a South Korean TV channel caught Yoon insulting members of the US Congress after a short chat with President Joe Biden.
Itaewon crush: South Korea demands justice for young as thousands protest https://t.co/Z62MZMqeuQ

— BBC Asia (@BBCNewsAsia) November 5, 2022
In early November 2022, there were protests over the biggest tragedy in South Korea in nearly a decade when a deadly crowd crush killed 156 people - mostly young people - and injured another 196 on 29th October 2022 during Halloween festivities in the nightlife district of Itaewon.
Mounting evidence points to glaring failures. Local officials and police were simply not prepared for the crowds that had gathered and struggled to manage them once they were there. President Yoon Suk-yeol has responded by setting up a special investigation team, but many are sceptical about whether the authorities will get to the bottom of what caused the deadly crush.
Clutching white candles and black signs, the solemn-faced mourners gathered across Seoul on 5th November 2022 to grieve the young victims of the Itaewon crush.
Activist and political groups rode on that wave of anger with at least seven vigil-protests across the capital. Many called on the President to step down and carried black protest signs that said "Stepping down is an expression of condolence" - a pointed message for President Yoon.