Civil society slams harassment of journalists, proposed media law, stifling of protests in Pakistan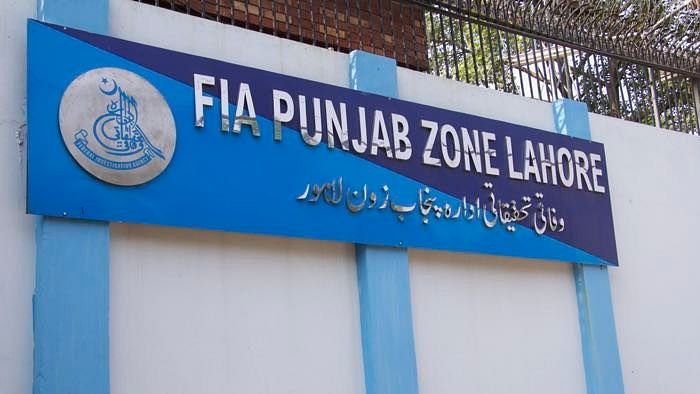 More than three years after Imran Khan took office as Pakistan's Prime Minister in August 2018, global civil society alliance CIVICUS has documented an ongoing assault on civic freedoms. Human rights defenders and critics have been harassed, criminalised and forcibly disappeared. There have been ongoing efforts to censor the media and to target journalists, and the crackdown on the Pashtun movement including enforced disappearances of activists has persisted. The culture of impunity in the country has meant that perpetrators of these abuses have not been held accountable.
In recent months, journalists and activists have been arbitrarily detained or abducted and questioned by the police due to their work, critical of the state. A proposed media regulator has been rejected by journalists and civil society. Police used excessive force against protesting doctors in Punjab and arbitrarily barred a protest against gender-based violence in Faisalabad.
Expression
Journalists arrested and investigated for coverage of public institutions
Two senior journalists Amir Mir and Syed Imran Shafqat reportedly picked up by Pakistan's Federal Investigation Agency from their residences in Lahore. #JournalismIsNotACrime pic.twitter.com/YcPhf6dRrR

— Naimat Khan (@NKMalazai) August 7, 2021
On 7th August 2021, the Federal Investigation Agency (FIA) took journalists Amir Mir and Imran Shafqat into custody in Lahore.
According to a press release issued by the FIA's Cyber Crime wing in Lahore, the journalists were arrested after cases were registered against them under the Prevention of Electronic Crimes Act for alleged electronic forgery; making, obtaining, or supplying a device for an offence; and the transmission of malicious code. Cases were also registered under articles of the Pakistan penal code pertaining to forgery for the purpose of harming a reputation; defamation; issuing a statement with an intent to cause public mischief; and insulting modesty or causing sexual harassment.
Amir Mir is the CEO of Googly News TV, a privately owned news agency, which publishes on a website and YouTube channel, and has about 360,000 subscribers. Tellings, runned by Imran Shafqat is a YouTube news commentary channel with about 120,000 subscribers. Both outlets feature investigative reporting and political commentary on Pakistan's domestic and foreign policy.
The FIA statement claimed that the Googly and Tellings YouTube channels were releasing messages attempting to "weaken national security institutions and the judiciary while also weakening public trust in the institutions".
Officers confiscated two phones and a laptop from Mir during his arrest and demanded his passwords, which he refused to divulge. Officers also confiscated Shafqat's phone,
The two were released after they signed a personal bond. However, the two have been reportedly booked for allegedly "defaming honourable judges, Pakistan Army, and disrespecting women", a FIA official said.
The Human Rights Commission of Pakistan (HRCP) said: "The fact that two journalists - Imran Shafqat and Amir Mir - have been taken into custody by the FIA in the space of one day is inexcusable. It is no coincidence that both are known as dissenting voices".
"Pakistan authorities' arrests of journalists Amir Mir and Imran Shafqat are emblematic of the government's ongoing campaign to chill critical reporting," said Carlos Martinez de La Serna, the Committee to Protect Journalists' programme director. "The Federal Investigation Agency must immediately drop its investigations into the journalists, return their confiscated devices, and cease harassing members of the press in retaliation for their coverage."
Journalist Waris Raza briefly detained
Journalists and politicians strongly condemned Raza's detention, while journalist bodies issued calls for protests on Thursday https://t.co/Z98y3fVMsm

— Dawn.com (@dawn_com) September 22, 2021
Senior journalist and columnist Waris Raza was abducted from his house in Karachi in the early hours of 22nd September 2021. Raza's daughter Laila said that four vehicles arrived at their residence between 2:30 and 3:00 in the morning and asked for her father.
Laila said that Waris called them between 3:30 and 4am and told them that he was being taken for interrogation but was unsure of his location. She added that they could not make any contact with her father after that. Her father called them at around 5:30pm on 22nd September saying that he had been dropped off at Mobina Town police station. He later returned home after nearly 10 hours' detention.
Waris said the men who had taken him into custody had blindfolded him and kept asking him questions about his journalistic duties and his columns.
Waris has worked for over 30 years in print and electronic media and had reportedly been associated with ARY and Urdu daily Express, among other media organisations. He had recently published a book on the history of the Pakistan Federal Union of Journalists' (PFUJ) struggle for press freedom in the country.
The PFUJ and Karachi Union of Journalists (KUJ) had condemned the alleged abduction and demanded his immediate release. The Committee to Protect Journalists said it was "deeply disturbed by reports of the detention of veteran journalist and columnist Waris Raza. While he was released in the evening, his detention is another egregious case of authorities harassing journalists that must stop immediately".
Proposed media regulator rejected by journalists and civil society 
Journalists from all over Pakistan begin protest against govt's PMDA legislation. @Afzalbutt01 @pfujpakistan @ifjasiapacific @CPJAsia pic.twitter.com/619d5slc7m

— Javeria Siddique (@javerias) September 13, 2021
Media and civil society have rejected as "draconian and unacceptable" the government's proposal to create a new authority to regulate the entire spectrum of the country's media sector, including print, electronic, digital media and film.
A joint statement issued said that creation of the Pakistan Media Development Authority (PMDA) by merging all existing media regulators and repealing major media-related laws "is designed to further tighten the grip of the government on all forms of media that includes not just print and electronic but also internet and digital media, and even films and drama now. The government is attempting to formalise a regime of coercive censorship even when it has no right to police the freedom of expression of 200 million citizens of Pakistan as guaranteed in the Constitution".
The statement said that claims by the information minister that the PMDA proposal had been endorsed by any of the signatories of the statement were false and incorrect.
The government claims the PMDA would replace the "fractured" regulatory environment and "fragmented" media regulations currently in place.
The proposal includes repealing all current media-related laws, including the Press Council Ordinance 2002, Press, Newspapers, News Agencies and Books Registration Ordinance 2002, Newspaper Employees (Conditions of Services) Act 1973, Pakistan Electronic Media Regulatory Authority Ordinance 2002 as amended by Pemra Amendment Act 2007 and Motion Pictures Ordinance 1979, and to merge all existing media regulators into a single entity.
The PMDA law would grant new unchecked powers to the government-controlled regulator by setting up special "media tribunals" that will have the power to impose steep fines for media organisations and journalists who violate its code of conduct or publish content it deems to be "fake news." The proposed law would also increase government control by allowing government officials to be appointed to key positions.
According to Human Rights Watch, the government has kept the final draft of the PMDA law and the entire drafting process secret, raising further apprehension among the media and civil society groups. The government has undertaken no meaningful consultative process on the law.
On 13th September 2021, a two-day long sit-in was organised outside the Parliament House, where hundreds of journalists gathered against the PMDA. Leaders of opposition parties, student unions and members of civil society visited the sit-in camp to express solidarity with protesting journalists.
Pakistan's current broadcast media regulator, the Pakistan Electronic Media Regulatory Authority (PEMRA), has long been the enforcer of the government's intensifying campaign of repression of the media. It has ordered television channels to shut down for airing criticism of the government, terminated live interviews of opposition leaders and blocked cable operators from broadcasting networks that aired critical programmes.
Association
Abducted human rights defender returned to his family
Sindh High Court issued notices to the Sindh police chief, DG Sindh Rangers, Sindh government, and the Federation of Pakistan on a petition seeking the recovery of a missing @AwamiWorkers Party activist Seengar Noonari https://t.co/WFfWX4Bwof

— Zia Ur Rehman (@zalmayzia) July 2, 2021
Seengar Noonari, Labour Secretary of the Awami Workers Party (AWP), was abducted from his home at 3am on 26th June 2021 in front of his wife and three young children. According to Amnesty International, 15 men in plain clothes ransacked his house before blindfolding and taking him away. The abduction came the day before a National Day of Action was being organised by AWP to protest alleged illegal land grabs by private property developers.
His wife Fouzia submitted a petition to the Sindh High Court on 2nd July, calling for Seengar to be produced in court. Notices were issued to the Sindh police, the chief of Rangers (a paramilitary force under the command of the Pakistan army) and the station house officer of Nasirabad Police Station, alongside the Deputy and Additional Attorneys General, seeking their response. These were not answered.
Seengar Noonari was released without charge and returned to his family on 1st August 2021 after a five-week disappearance.
Enforced disappearance has been used in Pakistan as a tool to muzzle dissent. The individuals and groups targeted in enforced disappearances include Sindhis, Baloch, Pashtuns, the Shia community, political activists, human rights defenders and others. The current government of Imran Khan promised to criminalise enforced disappearances through legislation. Dr Shireen Mazari, the Minister for Human Rights, introduced a proposed amendment to the Penal Code in the National Assembly criminalising enforced disappearance in June 2021, but the practice of enforced disappearance continues in the country with impunity.
Ongoing prosecution of human rights defender
The trial against human rights defender Muhammad Ismail is ongoing. There are fair trial concerns with regards to his case, including the denial for his lawyer to cross examine witnesses and constant interruption from the state prosecutors when his lawyer is questioning witnesses. The judge has also failed to intervene when such incidents occurred. Witnesses have also said they were harassed by the police to provide false statements in court.
Muhammad Ismail is a prominent member of Pakistani civil society. Since July 2019, Ismail and his family have faced systematic harassment and intimidation from the security forces. He and his wife are facing trumped up charges in relation to terrorism, sedition and criminal conspiracy. The cases brought against Muhammad Ismail and his family appear to be in retaliation for the work of his daughter, award winning women's rights activist Gulalai Ismail.
Peaceful Assembly
Police use excessive force against protesting doctors
There have been allegations that excessive force was used by the Punjab police against doctors and medical students protesting a new qualification exam in August 2021.
Eyewitnesses told Amnesty International that dozens of police officers baton-charged and used water cannon and an irritant spray to clear peaceful demonstrators at separate demonstrations in Lahore on 27th and 30th August. At least 20 protestors were reported to have been hospitalised following the incidents. At least two are reported to have sustained bone fractures, while many are said to have suffered burns from an irritant that was sprayed at them by the police. Some reported facing respiratory issues from inhaling the spray.
Rimmel Mohydin, South Asia Campaigner at Amnesty International said: "Attacking peaceful protestors who present no threat of violence with excessive force is grotesque, punitive and a violation of the right to peaceful assembly."
The students and doctors were protesting a new compulsory exam to register with the Pakistan Medical Council, previously reserved for students who received their MBBS degrees from foreign universities.
March against gender based violence in Faisalabad barred by authorities
A march planned by students, civil society and women to raise awareness and stand up against the recent femicide and violence cases being witnessed against women was cancelled.
According to the reports, the Aurat March organisers in Faisalabad were not able to obtain a no objection certificate (NOC) from the police, allegedly under pressure from the city administration. It was also revealed that the organisers were threatened with arrests.
The Facebook page of the Aurat March Faisalabad posted: "The administration seemed horrified by the popularity and solidarity by the peoples of the city and denied providing any sort of space and protection for a peaceful demonstration, rather, they resorted to harassment and threats to the organisers."
Amnesty International said they noted with serious concern the government's decision to bar the protest in Faisalabad and that the right to peaceful assembly is protected by all major human rights conventions and the Constitution of Pakistan.
However, this is not the first time the Aurat March was cancelled or the organisers were threatened. As previously documented, the organisers of the Aurat March were also threatened in March 2021 and in previous years.