Civil society at risk of restrictions with proposed new NGO law in Mongolia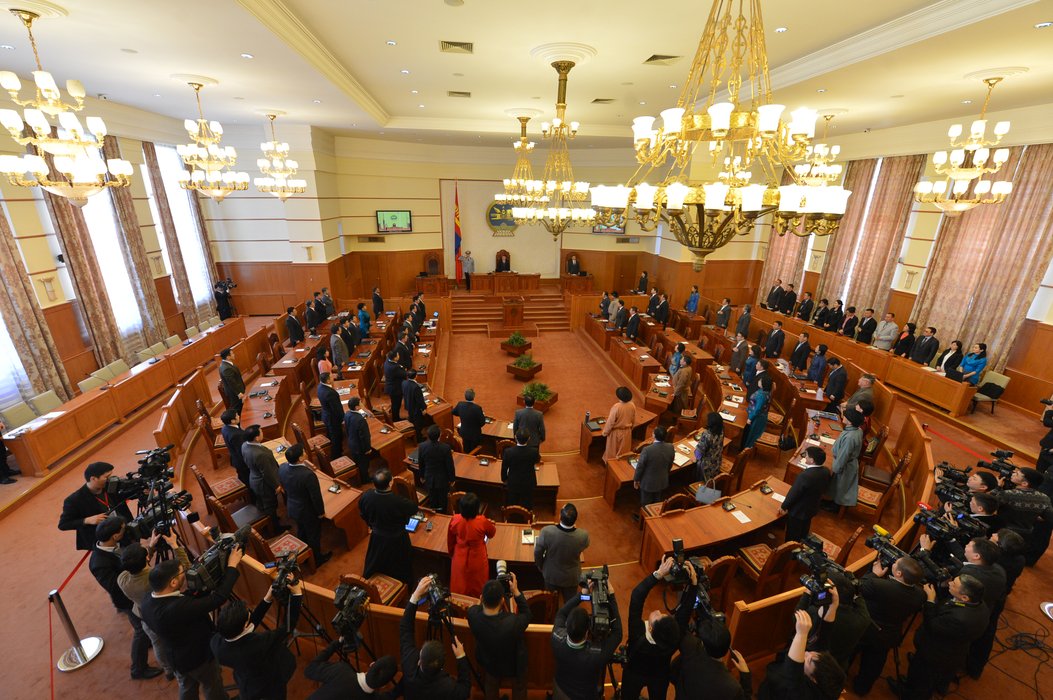 A draft law proposed in November 2019 in Mongolia could increase restrictions for civil society. A human rights group has called for legislation to protect human rights defenders. A new progressive Law on the National Human Rights Commission of Mongolia came into effect in March 2020. Police has brought charges against a far-right group after they attacked a transgender sex worker.
Association
New NGO law will restrict civil society organisations
In November 2019, a new draft law on non-profit legal entities was included in Mongolia's fall legislative agenda, released by its parliament. This proposal has civil society organisations in Mongolia extremely concerned as the proposed draft law includes similar provisions that were used in Russia, Poland and Hungary to restrict civil society organisations.
According to the Washington Post, this legislation creates a "Civil Society Development Council" allowing the Mongolian government to have the authority to oversee the activities of non-governmental organisations in the country. The Civil Society Development Council can require any non-profit legal entity to submit their annual reports for approval, including all the details of their financial transactions and activities.
The purpose of the law is allegedly to prevent money laundering or financing of terrorist groups, as well as to prevent any NGOs that are conducting activities "against public unity". It would grant the Mongolian government greater control over the funding sources of civil society organisations. The draft law also could inhibit the work of any organisation critical of the Mongolian government, which could affect anti-corruption measures.
Many rights groups and international organisations including Transparency International – Mongolia have expressed their concern that this law would reduce civic space and limit Mongolian civil society organisations' potential access to resources, including foreign donations.
Craig Castagna, the resident programme director for the International Republican Institute, spoke to the Washington Post, saying that this draft legislation comes "at the expense of restricting fundamental freedoms of assembly, association and expression".
Human rights group call for legislation to protect human rights defenders
On 22nd January 2020, the Asian Forum for Human Rights and Development (FORUM-ASIA) released an open letter to the Prime Minister of Mongolia, Ukhnaagiin Khürelsükh regarding the legal status of human rights defenders in Mongolia, calling for the need to enact legislation to protect them. Despite the relatively safe surroundings for human rights defenders to operate, Mongolia still has reported cases of discrimination, intimidation and harassment against human rights defenders in the fields of LGBTI rights and environmental rights.
Michel Forst, the UN Special Rapporteur on the situation of human rights defenders - after his mission to the country in 2019 - warned that there were significant setbacks in the rule of law and shrinking space for civil society in Mongolia. During his visit in mid-2019, he received reports of cases in which environmentalists and journalists working on corruption faced threats and intimidation. The open letter demanded urgent measures to be taken with regard to the legal recognition of human rights defenders in Mongolia, as well as to enact progressive laws to protect their operation, ensuring a safe space for civil society.
New law enacted on Mongolia's national human rights institution
A newly enacted Law on the National Human Rights Commission of Mongolia, passed in January 2020 by the Parliament of Mongolia, came into effect from 3rd March 2020. 
It reflected new progressive provisions covering issues such as ensuring a transparent and open appointment procedure for Commissioners; establishing the National Preventive Mechanism (NPM) within the Commission and appointing a Commissioner to be in charge of NPM and ensuring the implementation of recommendations made by the Commission and improving accountability mechanisms for those officials held responsible for not fulfilling those recommendations.
Police bring charges against far-right group after attack on transgender sex worker
In September 2019, Bosoo Khukh Mongol, a far-right Mongolian nationalist group, teamed up with a local television station to lure a transgender sex worker into a hotel room. In the room, they threatened her with physical violence and forced her to describe her work on camera.
The video was aired on the evening news and posted on Bosoo Khukh Mongol's Facebook page, alongside incendiary commentary accusing the LGBTI community of paedophilia, spreading disease and compromising national security.
Gay and transgender people continue to be the target of harassment and violence in Mongolia, although some progress has been made in recent years. The LGBTI Centre, a Mongolian NGO, began training the police on hate crimes and the implications of the 2017 criminal code after they failed to take action against an officer who assaulted a detained transgender woman. They have since trained more than 500 police officers, prosecutors and judges.
Following Bosoo Khukh Mongol's harassment of the transgender woman the Human Rights Commission of Mongolia submitted a formal request to the police to investigate the incident under the new criminal code. Mongolian police told Al Jazeera they were investigating the case as a hate crime and they brought formal charges against Bosoo Khukh Mongol leader, Gankhuyag Ganzorig. However, they have not taken action against the TV station.
Peaceful assembly
Protesters demand dissolution of parliament
On 15th November 2019, over 200 people gathered in front of the Government Palace in Ulaanbaatar, calling for the dissolution of the current Mongolian parliament for not being able to handle the ongoing economic recession. Many of those who took part in the protest included retirees, impoverished herders and the disabled. Many of them argued that they lost their houses in a government-organised land-for-apartments project, due to a breach of contract by the construction company.
According to the Asian Development Bank, 29.6 percent of the total population lives below the national poverty line which is the highest among the neighbouring East Asian countries. It is believed that a continued economic downturn alongside growing income inequality will fuel public resentment against the government.