Civil society intensifies calls to release jailed activists, journalists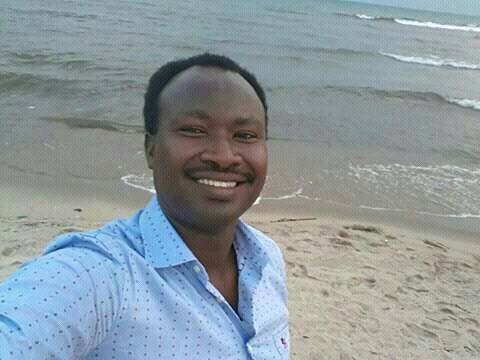 #AmnestyInternational OPED: Time to release Burundian human rights defender Germain Rukuki https://t.co/FTAzPK6Th0 #Burundi

— EyeOnRwanda/Burundi (@KigaliBujumbura) July 13, 2020
Peaceful Assembly
In July 2020, Amnesty International called for renewed interest in the case of human rights defender Germain Rukuki, who has been imprisoned for the past three years. Rukuki is currently serving a 32-year prison sentence for charges related to mass protests following late President Nkurunziza's decision to run for a third term in office in 2015. Amnesty International appealed to the newly elected President Ndayishimiye to reconsider the charges.
Following sustained advocacy in favour of Burundian human rights defenders by a group of civil society organisations, on 30th July 2020 FIACAT reported that Burundi's Supreme Court had decided to rescind Germain Rukuki's 32-year prison sentence and to send the case back to a Court of Appeal.
THE IMAGE - The #Iwacu press group #journalists and other local journalists pay tribute to Jean #Bigirimana missing for four years #FreePress #BurundiCrisis #Burundi 🇧🇮 pic.twitter.com/WrFcAc9FzV

— SOS Médias Burundi (@SOSMediasBDI) July 22, 2020
In mid-July 2020, the UN Commission of Inquiry (CoI) on Burundi expressed concern following newly elected President Ndayishimiye's inauguration and inaugural address. The chair of the CoI, Doudou Diène, noted that the speech was ambiguous and seemed to justify the imposition of restrictions on freedoms of expression, information and assembly in the name of preserving Burundian culture. In his speech, Ndayishimiye also made concerning remarks about human rights defenders, whistle-blowers and critics of the government.
Shortly after his inauguration, President Ndayishimiye announced a 15-member cabinet, including two members who are under U.S. or European sanctions over their alleged role in human rights violations in relation to the crisis that erupted in April 2015, when Nkurunziza announced his intention to run for a controversial third term in office. The two officials subject to international sanctionsare Prime Minister Alain Guillaume Bunyoni, who has been under targeted U.S. sanctions since 2015, and Gervais Ndirakobuca (also known as "Ndakugarika") who is also on the U.S. and European Union sanctions lists.
Ahead of the UN Human Rights Council's 45th session (14th September to 6th October 2020), more than 40 civil society organisations urged States to support the renewal of the mandate of the Commission of Inquiry (CoI) on Burundi.
In better developments, after the election of new President Évariste Ndayishimiye, more than a dozen people were jailed in mid-August 2020, including police and members of the youth militia Imbonerakure, after being found guilty of extorting migrant workers returning from Tanzania. The rulings were seen as a positive step towards fighting impunity in Burundi.
Expression
On 22nd July 2020, Iwacu held a ceremony in memory of journalist Jean Bigirimana, who disappeared exactly four years earlier. Bigirimana was reportedly arrested by intelligence officers and has not been heard of since. The ceremony also took account of journalists lost or arrested since then, including the four Iwacu journalists currently in prison.
The dire challenges continuously faced by journalists was again reiterated on 3rd August 2020 when the recent case of the four journalists from Iwacu group was named by Time Magazine as the fifth most urgent case of threats to press freedom in the world. The case was the only one from sub-Saharan Africa to make the top-ten list, highlighting the dire situation for Burundi's media. As previously reported on the Monitor, the four: Christine Kamikazi, Agnès Ndirubusa, Egide Harerimana and Térence Mpozenzi were arrested in October 2019 while travelling to cover unrest which erupted after gunmen crossed into the country from the Democratic Republic of Congo and clashed with security forces. They were sentenced to two and a half years imprisonment in January 2020 and had their appeal dismissed in June 2020.
Burundi's government is failing to communicate fact-based information on the Covid-19 pandemic and preventing doctors and nurses from responding adequately. https://t.co/bEMUIyaPO6 pic.twitter.com/Envt3yKD3Q

— Audrey Kawire Wabwire (@akawire) June 24, 2020
Separately, a report released in late July by Human Rights Watch (HRW) concerning Burundi's response to the COVID-19 pandemic highlighted the silencing of medical doctors and healthcare workers, who were told not to speak about equipment shortages or symptom patterns in their hospital. One doctor informed HRW that they were also told not to talk about suspected cases or share information publicly. Healthcare workers stated that they feared retaliation if they spoke out. Since President Ndayishimiye was sworn in, however, Burundian authorities seem to have taken on a new, more transparent approach to tackling the COVID-19 pandemic.
Association
In July 2020, the leading opposition party, Congrès National pour la Liberté (CNL), claimed that since the presidential, legislative and local elections that took place on 20th May 2020, their offices in five locations were targeted by acts of vandalism. This includes a local office in Rumonge, which was demolished on 16th July 2020. CNL also reported threats and intimidation against its members. The party has also been unable to contact other members.
As opposition leaders continued to face challenges in the country, in a televised speech on 24th August 2020, President Ndayishimiye made reference to exiled opposition leaders, linking them with "support of homosexuality." Ndayishimiye also used the speech to attack the LGBTIQ+ community specifically, stating that homosexuality was causing the COVID-19 pandemic. He further said that homosexuality is rejected in Burundi and considered a "curse."