Civil society concerned about risks to fundamental freedoms in Kashmir as special status revoked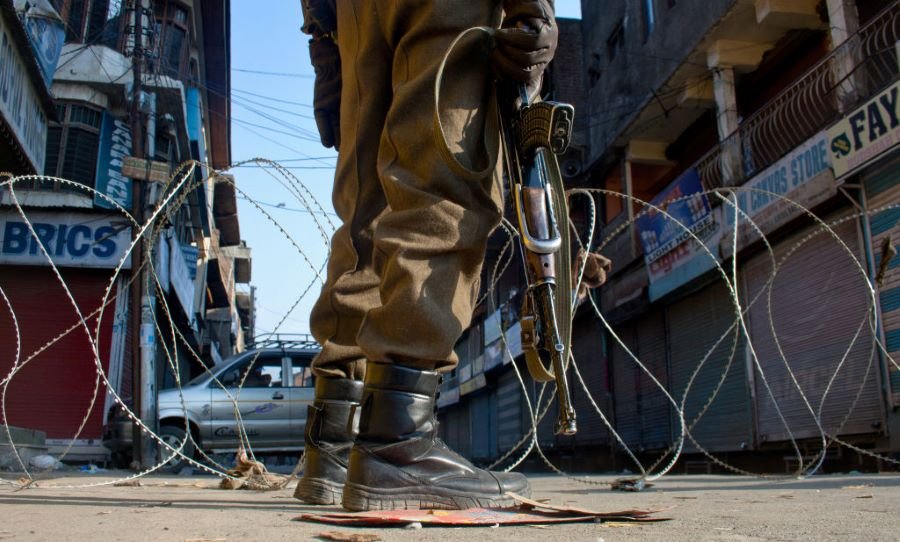 In early August 2019, the Indian government revoked the special status of Indian-administered Jammu and Kashmir in its constitution. A presidential decree was issued on 5th August 2019 revoking Article 370 and 35A of the constitution that guaranteed special rights to the Muslim-majority state, including the right to its own constitution and autonomy to make laws on all matters, except defence, communications and foreign affairs. The special status was seen by many as an essential provision to maintain the democratic relationship between India and Jammu and Kashmir. The government has also proposed to split the province into two separate federally governed territories. In this context, there have been unconfirmed reports of excessive force by the security forces during protests, restrictions to freedom of expression and numerous ongoing arrests, including of activists.
"Extra troops have been deployed and thousands of pilgrims and tourists were abruptly evacuated at the weekend." https://t.co/Xn2qY17ls1

— The Guardian (@guardian) August 5, 2019
In the days leading up to the parliamentary announcement of the revocation, India's federal government led by the Bharatiya Janata Party (BJP) moved tens of thousands of troops into Kashmir and advisory notices were issued for tourists, pilgrims, and students, urging them to leave the state immediately. On 4th August 2019, the internet, mobile phone networks and landlines in the region were cut off, a curfew was imposed and a ban on public meetings was instated. Restrictions on movement were also imposed in several parts of Jammu and Kashmir on 4th August 2019 and prominent political leaders were placed under house arrest. The government justified the lockdown, by saying they were necessary precautions to prevent unrest or violence over the controversial move. 
Civil society groups have condemned the unilateral decision of the government to revoke the special status of Jammu and Kashmir without consulting stakeholders, saying it is 'likely to inflame prevailing tensions, alienate the people in the state and increase the risk of further human rights violations'.
In response to the lock-down Henri Tiphagne, People's Watch Executive Director said:
"There are absolutely no justifications for the preventive and arbitrary deprivation of liberty of Jammu & Kashmir political leaders. The government of India must immediately release all of those who have been detained over the past several days and reinstate communication networks without delay."
The Asian Forum for Human Rights and Development (FORUM-ASIA) and its members have also raised concerns about the restrictions to fundamental rights in Jammu and Kashmir, particularly the restrictions on freedom of expression and access to information, and the arbitrary detention of political leaders, and called on the government to 'de-escalate the tension, protect all human rights defenders and restore dialogue, trust and peace in the region'.
A week on from the announcement, Human Rights Watch reported on 12th August 2019 that Kashmiris remain mostly under lockdown. According to HRW families were unable to contact each other, and there is a lack of proper access to medical services. Journalists from Al-Jazeera and BBC reported mass protests (see video above) on 9th August 2019, where security forces allegedly quashed with tear gas and shotgun pellets, something the government claims was fabricated.
Kashmir remains under lockdown, main mosques closed on Eid. Authorities should release political detainees, lift communications blackout, allow proper access to media and independent observers, and order security officials to respect human rights. https://t.co/k3juWRMbFr @hrw pic.twitter.com/B2YHKiG0M2

— meenakshi ganguly (@mg2411) August 12, 2019
Human rights violations in Indian-administered Jammu & Kashmir have been rampant over the past several decades, with reports of extrajudicial killings, enforced disappearances and torture and frequent arbitrary arrests and detentions under repressive laws. The rights to freedom of opinion and expression are regularly curtailed by the government, including through censorship, surveillance, bans on social media, and telecommunication shutdowns. According to a report by the UN High Commissioner for Human Rights (OHCHR) published in July 2019, there were no less than 25 instances of internet shutdowns in Jammu & Kashmir in the first four months of 2019 alone.