Civil society calls for all restrictions to be lifted ahead of elections as persecution continues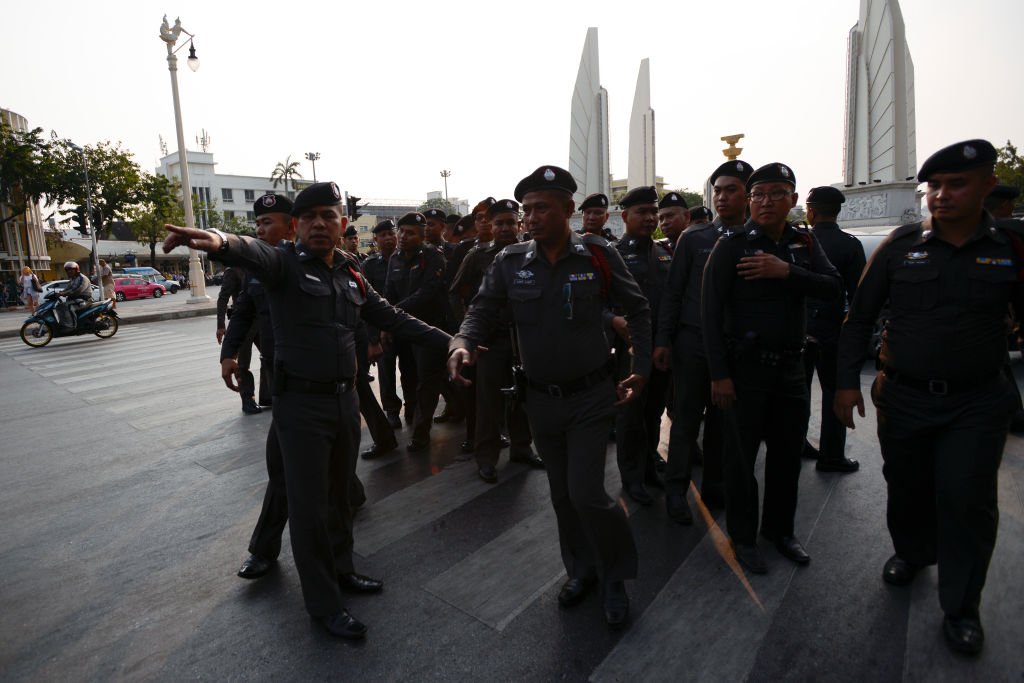 In September 2018, Thailand inched closer to holding long-delayed elections, after new regulations on the polls were enacted. The measures, that were signed into law by King Maha Vajiralongkorn and published in the Royal Gazette, require an election to be called between February and May 2019.
Thailand's latest Constitution and election rules limit the power of large political parties and prevent any one party from getting an overly large majority. Voters will select MPs to represent them in 350 constituencies nationwide. Parties that may not win many of these seats will have a chance to fill the other 150 party-list seats in the 500-seat Lower House.
The ruling National Council for Peace and Order (NCPO) has relaxed the ban, allowing political parties to hold meetings to select party executives, recruit members, give opinions on the demarcation of constituencies, and conduct primary votes to choose poll candidates
However, human rights groups have called on Thailand's military junta to immediately lift all restrictions on fundamental freedoms so that upcoming national elections can be free and fair. Current laws, policies, and practices of the ruling National Council for Peace and Order (NCPO), which seized power in May 2014, do not permit political parties to freely organize, express their views, or campaign. 
Peaceful assembly
Pro-election protesters charged with sedition 
On 27th September 2018, prosecutors charged six pro-election activists who rallied on Ratchadamnoen Avenue in February 2018 with sedition. The court later granted them bail but warned they would be fined 200,000 baht (USD 6,076) if they breach the temporary release conditions.
The six were Sirawith Seritiwat, Anon Nampa, Chonthicha Jaengreo, Sukrit Piansuwan, Nattaa Mahattana and Karn Pongprapapan. They were charged with sedition under Section 116 of the Penal Code and violating an NCPO order banning political assembling of more than five. Along with some 400 people, the protesters demanded for an early general election at the Democracy Monument on 10th Feb 2018. Sedition charges carry a maximum sentence of seven years in prison.
Eight pro-democracy activists indicted for sedition
Eight pro-democracy protest leaders were released on their own recognisance Thursday after being indicted for sedition in the South Bangkok Criminal Court. #Thailand #activism #junta https://t.co/BIGyk9FS6s

— Zashnain Zainal (@bedlamfury) November 1, 2018
Eight pro-democracy protest leaders were indicted on 1st November 2018 for sedition at the South Bangkok Criminal Court. They are also accused of violating the junta's ban on political gatherings and the Public Assembly Act for protests earlier this year. The defendants were released without having to post any bail. Among those indicted include Rangsiman Rome, Nuttaa Mahattana, Netiwit Chotiphatphaisal, Ekachai Hongkangwan and Sirawith Seritiwat.
There were involved in protests during the fourth anniversary of the military coup in May 2018, where hundreds of pro-democracy activists participated in the peaceful protest in Bangkok calling for an end to military rule. The protesters had also called for elections to be held by November 2018, to fulfill commitments previously made by the military government.
Expression
Thailand governments probe dissident rap group
On 26th October 2018, Thai police accused a rap group of defaming the country and threatened to charge them under the Computer Crimes Act, which prohibits computer information "inconsistent with the truth, undermines national security or causes public panic".
The music video song "Prathet Ku Me" ("What My Country Has Got") by Rap Against Dictatorship which was uploaded to YouTube shows different individuals rap about social and political issues, especially those surrounding military coups. The backdrop in the video displayed a scenes of the 1976 massacre of pro-democracy student protestors by security forces. The video garnered over 21 million views in just seven days and the hashtag #MyCountrysGot has also gone viral, generating a debate on issues facing the country.
In response, Human Rights Watch called on the authorities to immediately drop their criminal investigation. saying:
"The Thai junta's investigation of Rap Against Dictatorship shows that the group's song and music video struck a raw nerve…taking unwarranted criminal action against the group using oppressive laws will go a long way to proving the rappers' point."
The draconian Computer Crimes Act gives broad powers to authorities to restrict online speech and enforce surveillance and censorship. The NCPO has often prosecuted people who post critical commentary about the junta on the internet under article 14 of the Computer Crimes Act regarding "distorted" and "false" information harmful to national security or public order, with violators facing up to five years in prison.
Police shut down journalists' discussion about Rohingya
Outrageous #Thai gov't action to force cancellation of @FCCThai event to discuss #Burma's crimes against humanity vs #Rohingya is a new low for #Thailand's censorship of media. Why are Thai generals defending the indefensible in #Myanmar? #FCCT statement: https://t.co/wlCSwSFunp pic.twitter.com/75CAja7gZO

— Phil Robertson (@Reaproy) September 12, 2018
On 11th September 2018, police shut down a forum organised by foreign journalists to discuss whether senior military officers in Myanmar should face justice for alleged human rights violations committed by their forces. About a dozen policemen showed up ahead of the scheduled panel discussion at the Foreign Correspondents' Club of Thailand and ordered the panellists not to speak.
Police at the event handed over a letter requesting that the panel discussion entitled "Will Myanmar's Generals Ever Face Justice for International Crimes?" be cancelled because "it could damage national security, affect foreign relations and a give a third party the opportunity to create unrest".
Some 700,000 Rohingya fled across the border to Bangladesh after the Myanmar army launched a counter-insurgency campaign in response to attacks by Rohingya militants in August 2017. In August 2018, a specially-appointed UN human rights team recommended that Myanmar military leaders should be prosecuted for genocide against the Rohingya. Critics of Burma's military have also accused it of carrying out ethnic cleansing and other war crimes.
It is believed to be the sixth-time police have forced a cancellation of one of the group's programs since Thailand's military seized power from an elected government in 2014. Politically sensitive events in other venues have also been stopped.
Thai junta charges four with sedition over t-shirts
On 14th September 2018, the military charged four people with sedition after seizing t-shirts allegedly promoting republicanism. The arrests began on 6th September 2018 when authorities found a woman in possession of 400 T-shirts promoting the "Thai Federation" movement that seeks to turn the constitutional monarchy into a republic. Three of those arrested have been released on bail, according to a representative from the Thai Lawyers for Human Rights. Speaking about republicanism is off-limits in Thailand, where even perceived criticism of the monarchy can lead to 15 years in prison under draconian lese majeste laws. 
Association
UN Human Rights Council 'reprisal' report lists Thailand 
#Thailand: Military junta junta dismisses report on reprisals against human rights defenders, says "cases concerned violations of the law" https://t.co/gbsrtYCXOu

— AG (@ag_fidh) September 16, 2018
A report by the UN Human Rights Council issued on 13th September 2018 identified Thailand, as among 38 countries where there has been reprisals and intimidation "against civilians who cooperate with the United Nations to uphold human rights".
The report, based on information gathered from 1st June 2017 to 31st May 2018, details the retaliation against human rights defenders on a country by-country basis, including allegations of killing, torture and ill-treatment, arbitrary arrests and detention, surveillance, criminalisation, and public stigmatisation campaigns targeting victims and human rights defenders.
With regards to Thailand, the report highlights the cases of Thai human rights lawyer Sirikan Charoensiri, and Lahu indigenous rights defender Maitree Chamroensuksakul. Sirikan was charged with allegedly giving false information regarding a criminal offence in August 2017 after she participated in the March 2017 session of the Human Rights Committee. She also faced charges of sedition and violating the National Council for Peace and Order's ban on political activities, for representing 14 student activists arrested by the authorities for their alleged participation in peaceful protests in June 2015.
Maitree's house was raided by police, and his family members arrested and charged with drug possession two days after he met a UN special rapporteur to discuss the situation of human rights defenders in 2017.
Leaders of new Thai party charged over Facebook speech
Leaders of new Thai party charged for allegedly spreading false information about ruling military government on Facebook https://t.co/TelbBYFEqR pic.twitter.com/30MrtEOWWp

— Al Jazeera English (@AJEnglish) September 17, 2018
On 18th September 2018, authorities charged Thanathorn Juangroongruangkit, the leader of the newly-formed Future Forward party and two senior members  for allegedly spreading false information about the ruling military government on Facebook. The three leaders of the party were charged under the Computer Crime Act, considered draconian by government critics for its denial of freedom of speech online.
They are accused of giving false information in a 29th June 2018 speech by Thanathorn that was posted on Facebook, in which they had alleged that the military government was recruiting members of major political parties to join new parties set up in support of it. If convicted under the law, the Future Forward trio face hefty fines and up to five years in jail. The military government-backed revised Thai constitution bans anyone convicted of a criminal offence from running as a legislator.
Pavin Chachavalpongpun, a political science professor at Kyoto University and a prominent critic of the military government said "the charge is politically motivated. It's a cheap ploy to eliminate political opponents of the state".
Previously, in May 2018, three politicians were charged with sedition for holding a press conference, criticising the military junta. The politicians from the Pheu Thai party include Watana Muangsook, Chaturon Chaisang and Chusak Sirini. Five other party leaders were also charged with violating the ban on gatherings for attending.
New report on abuses against environmental defenders
Report launch on reprisals against environmental defenders in Loei province #Thailand who endured and fought a decade of gold mining environmental impacts. "They are not only victims of human rights violations, but also the agent of change," says @SuthareeW pic.twitter.com/enyWU6lguj

— Nitcha H (@pudjeebnh) October 2, 2018
On 2nd October 2018, Fortify Rights issued a new report on how Thai authorities and a Thai gold-mining company have targeted and violated the rights of local environmental defenders involved in opposing a gold mine in northeastern Thailand for more than a decade,
The new 90-page report, "We Fight to Protect Our Home:" Reprisals Against Environmental Defenders in Loei Province, Thailand, documents ten years of abuses against a mining-affected community in Wang Sa Phung District, Loei Province. Documented abuses and violations include judicial harassment, arbitrary detention, death threats, and violations of the rights to freedom of expression, peaceful assembly, and a healthy environment.
The report also exposes unchecked environmental contamination of rivers and streams surrounding the gold mine as well as impunity for a coordinated, violent attack by a soldier-led masked militia against community members in 2014.
Amy Smith, Executive Director of Fortify Rights said:
"This community is facing ongoing reprisals for standing up for their environment, their rights, and their livelihoods for years…the Thai government must ensure environmental defenders can carry out their legitimate work without fear of abuse or retaliation."
Fortify Rights recommended that the authorities repeal or amend laws and orders that are incompatible with the rights to freedom of expression and peaceful assembly, including Sections 326 to 328 of Thailand's 1956 Criminal Code, the 2015 Public Assembly Act, and National Council for Peace and Order No. 3/2558 and ensure accountability for serious human rights violations.
Chinese human rights defenders and UNHCR-recognized refugees at risk of deportation
2 UN refugees Ms Wu Yuhua (a.k. Ai Wu)& MR Yang Chong (a couple) were detained y'today inThailand Immigration jail facing imminent deportation 2 #China pray!正在跟国会和国务院协商杨崇吴玉华(艾乌)夫妇面临因CCP压力被泰国强迫遣返回中国遭酷刑的急难。祷告上帝是避难所磐石和随时的帮助 pic.twitter.com/KUfLnxbdyv

— Bob Fu傅希秋 (@BobFu4China) August 30, 2018
According to Amnesty International,activists and married couple Wu Yuhua better known as Ai Wu and Yang Chong were detained in Bangkok on 29 August 2018 and are at risk of forcible return to China.
On that day, they had tried to assist another Chinese activist to submit a petition for refugee protection to the New Zealand embassy and subsequently accompanied the activist to a local police station. There, police found that the couple had no valid travel documents and charged Wu with "illegal entry" and "illegal stay" and Yang with "overstaying". Wu was released on bail on 21st September due to her poor health condition, but Yang remains in detention.
Before the couple left China for Thailand in 2015, Yang was arbitrarily detained and tortured by the Chinese authorities for his peaceful activism in southern China to promote human rights. Wu is also a human rights defender who has worked on behalf of other human rights defenders. The couple were recognized as refugees by the United Nations High Commissioner for Refugees (UNHCR) in September 2016. While in Thailand, they continued their activism on China's human rights.