Civic space restrictions continue unabated in Singapore despite COVID-19 pandemic, as election looms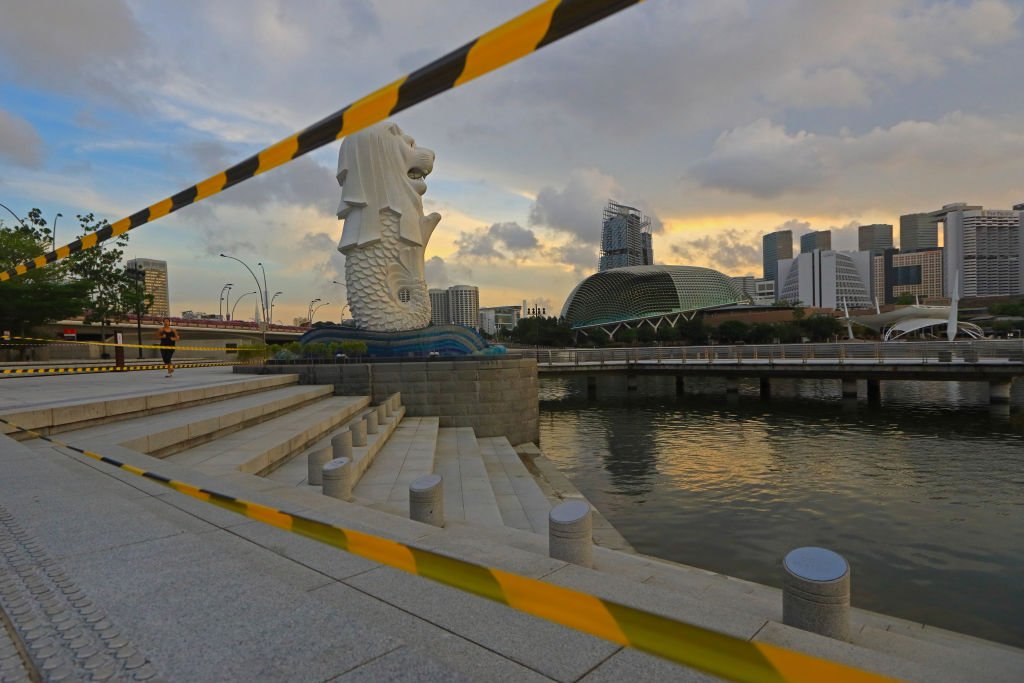 Singapore's approach in handling the coronavirus (COVID-19) was initially lauded as a global standard. Contact tracing apps, mass screenings, and swift isolation were all elements of Singapore's initial success story.
However, by the middle of April 2020 the number of COVID-19 cases spiked, with a jump to 1,426 cases on 20 April 2020 followed by a consistent stretch of more than 500 cases per day until 2nd May 2020. This has been attributed to the close proximity and poor living conditions of migrant workers living in cramped dormitories. Despite calls from local NGOs highlighting the poor treatment of migrant workers, the government had done little to act. As of 24th June 2020, the national total number of cases are 42,432 with 26 deaths.
Singaporeans will go to the polls on 10th July 2020. Singapore's parliamentary political system has been dominated by the ruling People's Action Party (PAP) since independence.
A new report "In Singapore, an Already Unfair Vote Undermined by COVID-19" by ASEAN Parliamentarians for Human Rights (APHR) documents structural flaws that prevent elections in Singapore from being fair, including the Prime Minister's broad powers over the entire electoral process. Further, the environment in which the Singaporean people are able to exercise their right to participate in public life is heavily restricted. Key opposition candidates have been targeted with lawsuits by members of the ruling party, and voters in opposition-led constituencies face reprisals for not voting for the PAP.
APHR also found that COVID-related measures introduced - including those under the Parliamentary Elections (COVID-19 Special Arrangements) Act 2020 - fail to ensure a fair campaigning process during the pandemic.
In the past few months, Singapore has continued to crack down on lone protesters, sustained its use of the Protection from Online Falsehoods and Manipulation Act (POFMA) to restrict freedom of expression online and harassed individuals under Singapore's contempt of court law
Peaceful assembly
Youth climate activists investigated under the Public Order Act
Climate change activists test strict Singapore protest laws https://t.co/mDWEBKSG2b

— Al Jazeera English (@AJEnglish) April 10, 2020
On 2nd April 2020, it was reported that two climate activists were being investigated by the police for holding separate lone protests without a permit. The two are identified to be part of the global Fridays for Future movement - a global school strike movement founded by Swedish climate activist Greta Thunberg
According to Al-Jazeera, on 13th March, Wong J-min headed to a glass-walled tower at the Harbourfront complex on Singapore's west coast. The 18-year-old posed for a series of photos before the building housing ExxonMobil's Singapore office, holding up messages scrawled on pieces of paper that read, "PLANET OVER PROFIT", "SCHOOL STRIKE 4 CLIMATE", and the tongue-in-cheek "ExxonMobil KILLS KITTENS & PUPPIES". Wong was then summoned for questioning by the police, and her phone was confiscated.
On 22nd March 2020, a photo of 20-year-old Nguyen Nhat Minh holding up a placard in public saying "SG IS BETTER THAN OIL @fridays4futuresg" was posted on Fridays for Future Singapore's Instagram account. He has also been questioned by the police. As part of the investigation, he was escorted from the police station back to his home, where his laptop and mobile phone were seized, and officers dug through the dumpster outside his home to retrieve his cardboard sign.
As previously documented, Singapore has a low tolerance for dissent and there is only one park in Singapore where people are allowed to participate in public assemblies without a permit. The Public Order Act has been systematically used to clampdown even on solo peaceful protests. Anyone convicted may be fined up to $3,000 (USD 2,152). Repeat offenders may be fined up to $5,000 (USD 3,587).
In May 2018, local artist Seelan Palay, was charged for a one-man procession which featured a political art piece on detention without trial and spent two weeks in prison. In November 2019, lone protester Yan Jun was arrested for his protest at Raffles Place. Yan was seen holding up two signs: 'Singapore's Legal System is TOTALLY Corrupt!' and 'PM LEE AND PAP STEP DOWN'.
Civil society activist being investigated for solidarity protest for climate strikers
Social worker and civil rights advocate Jolovan Wham is now under formal police investigation in Singapore over a photo of him holding a piece of cardboard with a smiley face on it in public. https://t.co/tZI46hyJtu

— Coconuts (@coconuts) May 22, 2020
Following the climate strike protests (above), on 28th March 2020, civil society activist Jolovan Wham, expressed solidarity with them by holding up a placard at Toa Payoh Central Community Club illustrating a hand drawn smiley face, which he posted online.
In May 2020, around two months after he took the photo, Wham said he has been ordered to report to Tanglin police. He received a letter that he had violated the Public Order Act.
Jolovan has faced systematic persecution for his activism in Singapore. In November 2016, he was charged under the Public Order Act for his involvement in an indoor public discussion on 'Civil Disobedience and Social Movements'. In July 2017, he was charged for holding a candlelight vigil in solidarity with the family of a person facing the death penalty. In October 2018, he was found guilty of contempt of court for criticising the judiciary of Singapore on Facebook
Expression
Government targets news outlet with POFMA law
On 13th May 2020, a correction direction (CD) was issued under Section 11 of the 'Protection from Online Falsehoods and Manipulation Act' (POFMA) law to news outlet New Naratif regarding a video entitled  "The Show with PJ Thum: How bad laws are created and abused in Singapore (A POFMA case study)". The Correction Notice stated that: "This video contains several false and misleading statements". Responding to the CD, New Naratif on 14th May 2020 said in a statement that it has complied with the notice, but will be contesting the CD through appropriate channels.
As previously documented, Singapore has been ramping up its use of the POFMA law against opposition groups and critical online media. POFMA is a sweeping piece of legislation which permits a single government minister to declare that information posted online is "false". Human rights groups have highlighted how the Act contains vague and overbroad provisions, offers unfettered discretion to ministers and government authorities and lacks clear protection for freedom of expression, opinion and information.
Facebook slams Singapore for stifling free speech using POFMA law
Facebook slams 'severe' Singapore misinformation law #jakpost https://t.co/V5Gbvsn7nv

— The Jakarta Post (@jakpost) June 1, 2020
On 3rd June 2020 it was reported that social media company Facebook has slammed Singapore's anti-fake news law, the Protection from Online Falsehoods and Manipulation Act (POFMA), as "severe" and one that risks stifling the freedom of speech, after it was ordered to geo-block a user's page.
On 27th May, Law and Home Affairs Minister K Shanmugam issued a correction direction to controversial blogger Alex Tan for criticising the use of POFMA in a post that was published on the National Times Singapore Facebook page, that Tan runs. Tan had to put up a warning that his post contained falsehoods but refused to do so.
The POFMA office then issued a Targeted Correction Direction to Facebook, asking the social networking site to block users in Singapore from accessing Tan's page.
In a statement on 1st June 2020, Facebook said that Singapore's use of POFMA is "severe" and that it risks stifling free speech. Revealing that the company was "legally compelled" to comply with the Targeted Correction Direction, a Facebook spokesperson said that "blocking orders like this are severe and risk being misused to stifle voices and perspectives on the internet."
Previously in February 2020, a Facebook company spokesman said that they "believe orders like this are disproportionate and contradict the government's claim that POFMA would not be used as a censorship tool".
Taxi driver charged for spreading misinformation
On 27th April 2020, a Singaporean was charged for allegedly posting false information on a Facebook group regarding COVID-19 circuit breaker measures. Kenneth Lao Yong Hui allegedly posted he had 'intel' that circuit breaker rules would be extended, and that 'supermarkets will only open two days a week'. He deleted the post 15 minutes after it went up.
He is believed to be the first Singaporean national to be charged under the Miscellaneous Offences (Public Order and Nuisance) Act during the pandemic. On 27th May, he was sentenced in a district court to four months' jail with the offence of communicating a false message.
While the pandemic's spread has been matched by the proliferation of misinformation about the virus, human rights groups have raised concerns that states have resorted to censorship and criminal sanctions, instead of combating misinformation by facilitating access to information and debunking false news.
Association
Civil society groups call for government to cease use of contempt of court law 
🇸🇬 @ICJ_org, @amnesty, @article19org, @ASEANMP, @CIVICUSalliance, @hrw called on #Singapore authorities to drop investigations of M Ravi, Terry Xu, & two other individuals under contempt of court law & cease their harassment of #HumanRightsDefenders. https://t.co/Itg9okaUyW

— ICJ - Asia and the Pacific (@ICJ_Asia) March 26, 2020
In March 2020, the International Commission of Jurists (ICJ), Amnesty International, ARTICLE 19, ASEAN Parliamentarians for Human Rights, CIVICUS and Human Rights Watch called on Singaporean authorities to drop investigations of human rights lawyer M Ravi and two other individuals under Singapore's contempt of court law and cease their harassment of human rights defenders.
On 13th March 2020, police raided the office of human rights lawyer M Ravi. He is apparently under investigation for contempt of court under the Administration of Justice Act (AJPA). The investigation followed the publication of articles on independent media website 'The Online Citizen' (TOC) relating to his client, Mohan Rajangam, a Singaporean who challenged the legality of his extradition from Malaysia in 2015.
The same day, police raided the home of Terry Xu, TOC's editor, and confiscated his electronic equipment. He is also being investigated for contempt of court under the AJPA, after he published articles on Rajangam's case. Two other individuals are also being subject to investigation, including Rajangam himself and a writer for the TOC.
Even as the police have stated that the publication online on TOC of parts of Rajangam's affidavit breached contempt of court regulations, it is unclear what exact content poses a risk of prejudice to the court proceedings.
Terry Xu and M Ravi have been targeted and harassed constantly by authorities for information they have released in their professional capacities as an independent journalist and human rights lawyer respectively – notably through abuse of legal mechanisms. Terry Xu is currently fighting pending cases in court relating to alleged defamation of political officials and Singapore's problematic Protection from Online Falsehoods and Manipulation Act (POFMA). M Ravi has similarly faced action by the Attorney-General's Chambers for his advocacy against the death penalty.