Bloggers face retaliation for peaceful online activism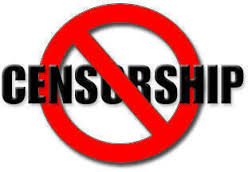 #Kuwait: Blogger Mohammed Al-Ajmi seeks political asylum in Turkey after being repeatedly targeted by authorities @MRMkuwaiti https://t.co/pJu9Lxoy7P pic.twitter.com/xlefp61pfM

— GC4HR (@GulfCentre4HR) June 16, 2023
Expression
On 16th June 2023, the Gulf Centre for Human Rights (GCHR) reported that blogger Mohammed Al-Ajmi is seeking political asylum in Turkey after being repeatedly targeted by the Kuwaiti authorities. He regularly uses his Twitter account to express his views on public affairs in the country, in particular his rejection of rampant corruption in state facilities and his call for comprehensive reform.
The scale of the threats and intimidation he suffered on a regular basis forced him to leave Kuwait on 6th June 2023. The most recent attacks against Al-Ajmi are a physical attack against him in Kuwait on 5th October 2022, followed by another physical attack in Egypt on 11th June 2023.
On 13th June 2023, Al-Ajmi arrived at Sabiha Gökçen International Airport in Istanbul, Turkey, from Egypt. Upon his arrival, he informed the Turkish security authorities of his intention to apply for political asylum in Turkey. He was subsequently held in custody and prevented from entering the country while awaiting to apply officially for political asylum.
On 18th May 2023, GCHR reported that the blogger Salman Al-Khalidi had received a new five-year prison sentence in retaliation for his peaceful activities on Twitter. On 15th May 2023, the Criminal Court in Kuwait issued a five-year prison sentence with hard labour against Al-Khalidi after convicting him on charges that included allegedly using his Twitter account to "intentionally spread false and malicious rumours abroad about the country's internal conditions, publishing what would harm relations of Kuwait with other countries," and the misuse of a telephone to carry out these activities.
On 6th June 2022, while he was studying in Qatar, Al-Khalidi was previously sentenced in absentia to five years imprisonment with hard labour after being convicted of committing a "hostile act" against Saudi Arabia. That ruling is related to a series of tweets he published on 25th March 2022 about the role of Saudi Crown Prince Mohammed bin Salman in the case of the murder of Saudi journalist Jamal Khashoggi at the Saudi Consulate in Istanbul on 2nd October 2018. Following this conviction, Al-Khalidi travelled to the United Kingdom where he applied for political asylum. He was subsequently pardoned by the Emir of Kuwait on 18th January 2023.
According to GCHR, the Preventive Security Department of the Ministry of the Interior filed this latest complaint against him due to the use of his Twitter account to express his personal opinions and defend prisoners of conscience, in addition to his work as a founding member of the United Kingdom-based Kuwaiti Refugee Association, which was established in August 2022.