Bhutan foresters punished for speaking to media while political prisoners languish in detention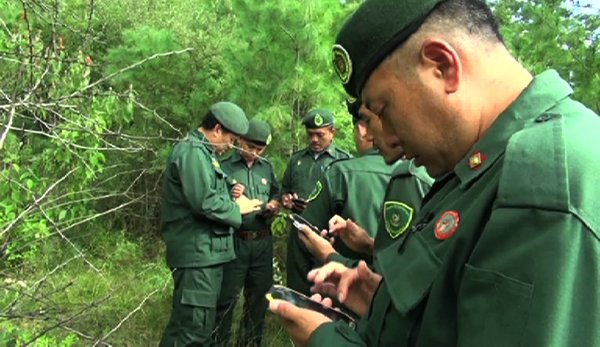 On 20th April 2022, the International Federation of Journalists (IFJ) reported that Bhutan's Ministry of Agriculture and Forests issued a compulsory retirement order to two of its staff after they were seen speaking with members of the media.
IFJ reported that the two foresters, both females, were speaking on live television to discuss the issue of excess staff deployment at the Ministry of Agriculture and Forests. The story aired on 23rd March on the Bhutan Broadcasting Service (BBS) and highlighted that there was more staff than needed at the Department of Forests and Park Services. On 4th April 2022, the Human Resource Committee for the Ministry of Agriculture and Forests issued a compulsory retirement order to both the staffers for violating Bhutan's civil code of conduct.
The Journalist Association of Bhutan (JAB) condemned the actions calling it "the most undemocratic act to have taken place [in Bhutan] in recent times." It added: "Civil servants are being censored against their will and an environment of fear is being actively created. The government's continued inability to comprehend the meaning of democracy and media is eroding transparency and access to information, both vital to a vibrant democracy." The IFJ said: 
"The order issued to the two female staffers in not only a targeted attempt by Bhutan's officials to stifle freedom of expression, but it is also an attack on the country's democratic ideals."
Association
Ongoing call for release of political prisoners
While western governments took in many of the Bhutan's #refugees after they spent two decades in camps in #Nepal, they have forgotten about the political prisoners in #Bhutan's jails. https://t.co/PSQcuyweEk

— Nepali Times (@NepaliTimes) December 17, 2021
In December 2021, the Global Campaign for the Release of Political Prisoners in Bhutan (GCRPPB) renewed its call for the early release of Bhutanese political prisoners. According to a news report, dozens of political prisoners have been behind bars in Bhutan for decades. Most of them were charged under the National Security Act which imposes a life sentence.
GCRPPB sent an appeal to the King of Bhutan appealing him to grant them amnesty. A copy of the appeal was also sent to the Bhutanese Prime Minister, Ministers and Members of Parliament. GCRPPB also sent separate appeals to UN Human Rights Council, European Union, US State Department and a number of diplomatic missions.
As previously documented, many of the Nepali-speaking Lhotshampa people were stripped of citizenship rights and driven out of Bhutan in the 1990s after the king at the time introduced a "One Nation, One People" policy. Wearing their traditional dress and speaking Nepali was banned. Around 100,000 fled and ended up in refugee camps in eastern Nepal. At least 7,000 still remain in the camps while the majority have been resettled by the UN.
Those who resisted where labelled "anti-nationals" and arrested according to Amnesty International. Dozens were jailed for dissent which is a treasonable offence and some are still serving sentences resulting from convictions under the National Security Act or its related penal code provisions.
In its July 2019 report, the Working Group on Arbitrary Detention (WGAD) interviewed several prisoners who had been imprisoned under national security legislation. During its interviews with the detainees, the Working Group was again informed of a number of due process violations when the individuals were tried, including the lack of legal representation. 
We condemn the compulsory retirement of the two foresters for speaking to media and call for the decision to be reconsidered. pic.twitter.com/hwXwPtaGR6

— JAB (@JabBhutan) April 12, 2022
Civic space in Bhutan remains rated as 'obstructed' by the CIVICUS Monitor. There continue to be concerns about media independence, access to information and the chilling effect of defamation laws on journalists. Further, there continue to be calls for the release of political prisoners from the 1990s, who are serving life sentences.
Expression
Civil servants forced to retire for speaking to media