Bhutan court throws out defamation case but denies compensation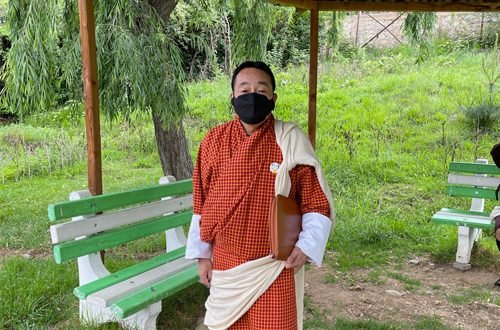 Civic space in Bhutan is rated as 'obstructed' by the CIVICUS Monitor. There continue to be concerns about media independence, access to information and the chilling effect of defamation laws on journalists and critics. Further, there continue to be calls for the release of political prisoners from the 1990s, who are serving life sentences.
Expression
Defamation charges dismissed by courts
In May 2022, The Thimphu District Court acquitted Penjore, a private individual, of defamation charges filed by the police. He had been accused of defaming the Office of the Attorney General through a Facebook post in 2021.
The courts found that his Facebook post was not false and that the post shared was of public interest and that he had exercised his freedom of speech.
Penjore was arrested and detained for 16 days in May 2021 for a social media post where he had accused the Office of the Attorney General (OAG) and the Bhutan National Bank Limited executive committee members of official misconduct and failure to report the crime.
The case was first registered as a sedition case but was dismissed by the District Court. The OAG then brought defamation charges against Penjore.
On 1st September, the High Court upheld the District Court ruling but dismissed Penjore's appeal for compensation. Penjore says he wants to appeal to the Supreme Court for compensation.
Defamation and libel were criminal offences under articles 317 and 320 of the Penal Code. These offences carried a punishment of fines and a maximum of three years of imprisonment.
As previously documented, defamation laws have been used in Bhutan against journalists. In August 2018, Bhutanese journalist Nirmala Pokhrel was sentenced to three months' imprisonment for libel under section 320 of the Penal Code for a Facebook post about a child abuse case. In 2016, journalist Namgay Zam, formerly a news anchor with Bhutan Broadcasting Service, was charged for sharing a Facebook post written by a woman about a property dispute between her family and a local businessman.
During the 2019 human rights review at the UN Human Rights Council, Bhutan supported a recommendation to "prevent the misuse of defamation laws to unduly constrain freedom of expression both online and offline".
Continued challenges to press freedom
Reporters Without Borders (RSF) has rated Bhutan in 33rd place out of 180 countries in their World Press Freedom Index.
According to RSF, the main daily newspaper, Kuensel, is owned by the government but there are also privately owned publications such as The Bhutan Times and Bhutan Observer. Journalists report difficulties getting access to state-held information and that, in particular, the royal bureaucracy perpetuates a culture of secrecy and distrust of the press. Defamation suits and a national security law penalising any attempt to create "misunderstanding or hostility between the government and people" has an impact on journalistic freedom.
Journalists whose investigative reporting or opinion pieces cause annoyance may be subjected to online harassment campaigns.
Peaceful Assembly
Freedom of assembly restricted
Freedom House rates Bhutan as partially free in 2022 with a score of 61 out of 100. Bhutan is ruled by a constitutional monarchy and according to the organisation has made significant strides toward democratic consolidation and the rule of law in recent years.
The constitution guarantees freedom of assembly, but this right is limited by government-imposed restrictions. Public gatherings require government permission, which is sometimes denied. Curfews and restrictions on the location of demonstrations also serve to curtail assembly rights.
Association
Controls over NGO operations
According to Freedom House, NGOs that work on issues related to ethnic Nepalis are not allowed to operate, but other local and international NGOs work with increasing freedom on a wide range of issues. Under the 2007 Civil Society Organisation Act, all new NGOs must register with the government. Registration is granted to NGOs that are determined by the government to be "not harmful to the peace and unity of the country."