Scuffles during Blockupy protest in Berlin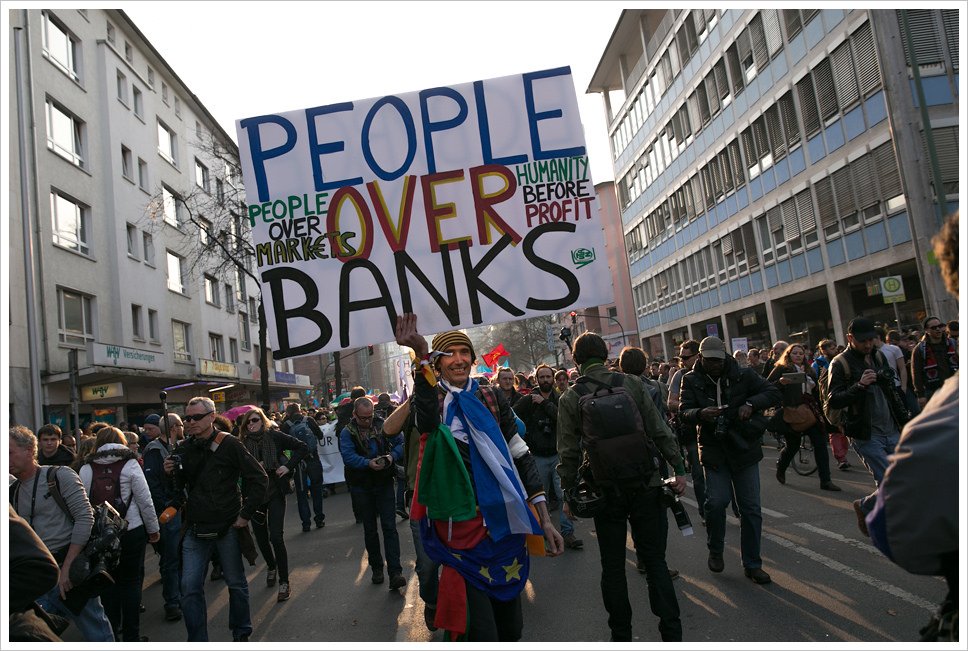 Peaceful Assembly
In early September, members of the leftist Blockupy movement rallying against "exploitation, social division and exclusion" were involved in scuffles with police in central Berlin, and 52 people were arrested as a result. Protestors threw stones at police in the area surrounding Ministergarten Street, not far from the German Ministry of Labour and Social Affairs. In a separate incident, a large group of protesters tried to break a police cordon and eventually engaged in clashes with police officers, who used pepper spray to disperse them. Other groups of demonstrators staged sit-ins in the government quarter. Police, who maintained a heavy presence of 1,200 officers during the demonstrations, reported that the protests were 'more peaceful than not.
#Berlin #Blockupy #b0209 first clahes with police pic.twitter.com/qmCktOOPEI

— Thomas Occupy (@ThomasOccupy) September 2, 2016
Germany has also recently witnessed a number of other high-profile demonstrations on a range of topics including the political situation in Turkey, free trade deals and immigration. In early September nearly 30,000 Kurds rallied peacefully in Cologne to demonstrate their opposition to the Turkish government. Under the banner of "neither military coup nor dictatorship," the event focused on the action's of President Erdogan's government. It came just weeks after a pro-Turkish government rally was held in the same location in reaction to an attempted military coup on 15th July.
On 17th September a coalition of 33 activist networks organised nationwide demonstrations across Germany under the banner "STOP CETA & TTIP." The protests were aimed against transnational free trade agreements such as TTIP (Transatlantic Trade and Investment Partnership) and CETA (Comprehensive Economic and Trade Agreement). Organisers estimated that between 300,000 to 350,000 people took part in these demonstrations, which were scattered throughout the country.
On 16th October, around 5,000 supporters of the anti-migrant and "anti-Islamization" PEGIDA movement assembled in Dresden to mark the group's second anniversary. Around 130 PEGIDA opponents staged a counter-demonstration. The police tried to keep both groups separated to prevent clashes. Opponents of PEGIDA however criticised the police's attempts to separate the two groups by claiming that PEGIDA members were being shielded from criticism as a result.
Bundesinnenminister Thomas de Maizière will, dass @facebook stärker gegen verbotene Inhalte vorgeht: https://t.co/7eO4BPcujO

— MDR (@mdrde) August 29, 2016
Expression
In late August, Germany's Interior Minister Thomas de Maiziere, called on Facebook to be more proactive in removing forbidden content from its social network platform. 
"Facebook should take down racist content or calls for violence from its pages on its own initiative even if it hasn't yet received a complaint" 
The German government has been critical of Facebook in the past. Political leaders and regulators have complained the world's largest social network, which has 1.6 billion monthly users, has been slow to respond to hate speech and anti-immigrant messages.
Also in August, a number of leading German press freedom organsations launched a petition asking the federal government and the European Commission to pressure Turkey to ease restrictions imposed on the freedom of expression after the coup attempt in July. The petition attracted almost 75,000 signatures in just two weeks.
In September, three UN Special Rapporteurs criticised Germany's foreign intelligence (BNB) reform bill. The experts emphasised that the draft law offers weaker protections against Federal Intelligence Service (BND) surveillance of non-Germans than it does for German citizens, and stated that the right of freedom of expression - protected under the International Covenant on Civil and Political Rights - needs to be complied with regardless of nationality and national borders. The UN experts stated that:
'it is not enough that restrictions on freedom of expression are formally enacted as domestic laws and regulations. Instead, restrictions must also be sufficiently clear, accessible and predictable...With regards to surveillance, individuals must be able to "look to the law and ascertain who is authorized to conduct data surveillance and under what circumstances."'