Authorities disrupt peaceful protest in Timor-Leste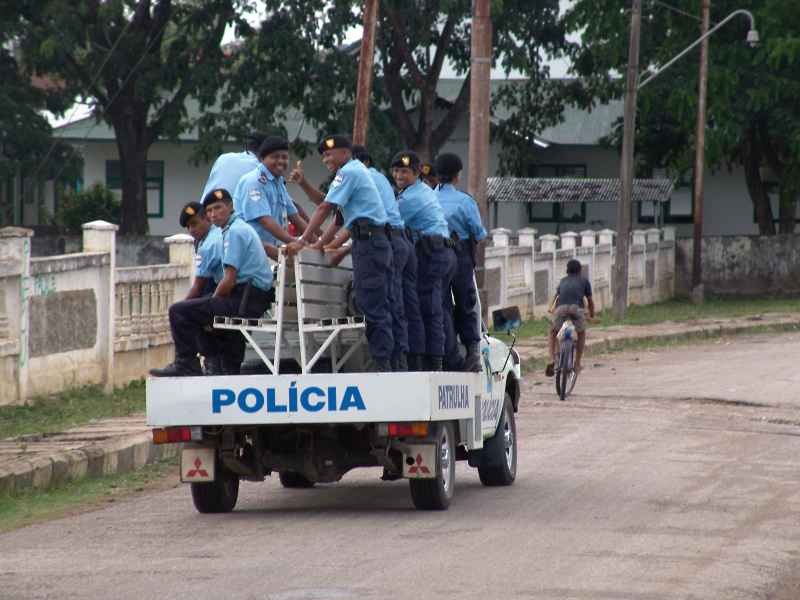 On 30th August 2019, Timor-Leste celebrated the 20th anniversary of its independence referendum. In a statement by UN Secretary-General António Guterres he stated that "Timor-Leste has become a thriving democracy, where human rights, fundamental freedoms and democratic power change are respected".
Timor-Leste civil society organisations hosted an international conference in the capital Dili from 28–30th August, to mark the anniversary where they issued a joint declaration raising issues around the failure to deliver justice for victims of crimes against humanity during the Indonesian occupation; climate injustice; poverty due to lack of access to clean water, quality education and healthy food; and diminishing international solidarity.
In recent weeks, the authorities disrupted a student protest on West Papua and also banned protests around the anniversary of the referendum. There are concerns about efforts to introduce new criminal defamation laws.
Peaceful Assembly
Police arrest students at peaceful protest on West Papua
Timor-Leste Police Arrest 46 West Papua Independence Protestors in Dili https://t.co/YlFjA53fB6 pic.twitter.com/F9YgPkgD9c

— Jornal Independente (@IndependenteTL) August 27, 2019
On 28th August 2019, the National Police of Timor-Leste (PNTL) arrested 46 students at a West Papua independence solidarity protest in Dili. Those arrested include members of the Progressive Student Movement (KEP), who police claim failed to obtain permission for holding protests, obstructed traffic and breached the peace.
The protesters, who marched from the government palace to the Indonesian Embassy in Farol, were part of an international mobilisation of solidarity against the crackdown on activists and mass protests in West Papua that began on 18th August 2019.
A spokesperson for KEP, Adriano da Costa, said they organised the demonstration "to show that Timorese youth were in solidarity with the people of West Papua". He added that '"it was important West Papuans knew that Timor-Leste stood with them in their struggle for independence, as the people of Papua had done for Timor-Leste's own fight to be a sovereign nation".
Armando Monteiro, the Commander of the National Police in Dili, confirmed that protest organisers had met with PNTL and submitted a letter of request to conduct the protest, but that their application had been rejected for "legal" reasons. He said submissions to hold public protests must be made at least five days before the proposed day of action.
Human rights groups argue that this application of the law is inconsistent with the Timor-Leste Constitution that guarantee the rights to freedom of expression and peaceful assembly. Article 42 of the Constitution further stipulates that freedom to "assemble peacefully and unarmed" does not require prior authorisation. Further, the Law on Freedom of Assembly and Demonstration (No. 1/2006) only allows the police to impose certain restrictions such as the location and route of a protest.
Group protest prosecution of whistleblowers
East Timor Government bans demonstrations, MKOTT unfolds in the sea https://t.co/AnEyG5a2NA #TimorLeste pic.twitter.com/6mQwWKoIng

— Tempo Timor (@TempoTimor) August 30, 2019
On 30th August 2019, which marked the 20th anniversary of Timor-Leste's independence, the Movement against the Occupation of the Timor Sea (MKOTT) unfurled a banner in solidarity with two Australian whistleblowers on a yacht in Dili's harbour — right across from the government palace. The action proceeded despite announcements by the Timor-Leste police that they would ban all protests around the anniversary.
The whistleblowers, Bernard Collaery and Witness K were charged in Australia with disclosing secret information about the bugging of Timor-Leste government buildings in 2004, an operation that gave Australia the upper hand in talks to carve up resources in the Timor Sea.
The group also handed a petition to Australian Foreign Minister Marise Payne, who was present, demanding Australia end its persecution of Bernard Collaery and Witness K. It had been signed by more than 4,050 Timorese. MKOTT spokesperson Tomas Freitas said that support for the petition was widespread, including from students, activists, journalists, NGO workers and government officials.
Expression
Press council chief raises concerns about efforts to legislate defamation laws
In June 2019, Vergilho Guterres, President of the East Timor Press Council raised concerns about efforts by the government to criminalise defamation.
Criminal defamation is not penalised in Timor-Leste, but there remain vague and arbitrary provisions in its Criminal Code threatening journalists, most notably through denuncia calunioza (slanderous denunciation), "a provision in criminal law to prevent false accusations of criminal conduct being made…it exists to protect the integrity of the criminal investigation and prosecutorial process."
According to a news report, a campaign to criminalise defamation has re-emerged since the government led by Prime Minister Taur Matan Ruak came to power. Supporters of criminalising defamation in Timor-Leste argue that the growing instances of leaders being cursed and abused on Facebook – with more than 400,000 users in a population of 1.3 million – is "not public debate".
When asked if Timor-Leste needed hate speech laws, Guterres asserted that there is "no need for laws targeting defamation and hate speech (discurso de odio)" because of the criminal provision on slanderous denunciation. He added that the "criminalisation of defamation would affect journalists, where they would be afraid to be critical or conduct investigative reports because of the threat of a prison sentence".
Association
LGBTQI pride held in Dili
East Timor, also known as Timor Leste, has celebrated #LGBTQI pride for a third year in a row, with a Pride March taking place in the capital, Dili, on July 12. Click through to read more on the @star_observer website.https://t.co/gTW5GOUpai #LGBT #LGBTIQ #LGBTI pic.twitter.com/uy9JCdeSgN

— Star Observer (@star_observer) July 19, 2019
On 12th July 2019, Timor-Leste, celebrated its LGBTQI Pride for a third year in a row, with a Pride March taking place in the capital, Dili. An estimated 3,000 people took part in the "Marsa Diversidade" (Diversity March), six times the number of people who took part in the first East Timor Pride Parade in 2017.
Timor-Leste President Francisco Guterres released a statement in support of the event, writing "I am a President for all people!. I respect everyone! Respect and love tie us as family, as community, as a people. I ask everyone to see diversity as our nation's wealth".
Homosexuality is not illegal in Timor-Leste but there is no legal recognition of same-sex relationships in the majority Catholic island nation and there are few legal protections for LGBTQI people in Timor-Leste.