Authorities prohibit peaceful protest in Freetown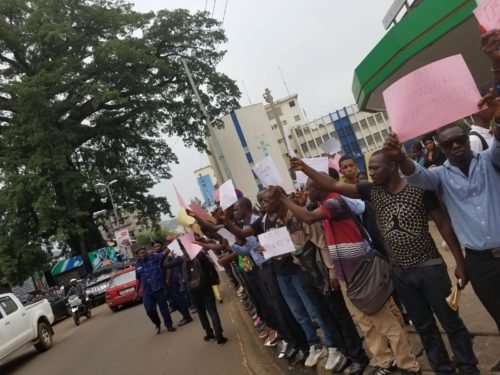 Peaceful Assembly
On 5th November, the youth group called the Sierra Leone Renaissance Movement  was denied permission to hold a peaceful protest in Freetown. The purpose of the protest was to draw attention to the government's removal of fuel subsidies, which has led to a sharp increase in prices, including costs for public transportation and basic commodities. The government deployed anti-riot personnel and armored vehicles in parts of the town to intimidate citizens and prevent any demonstrations from taking place.
Expression
On 16th November, student and child rights advocate Theresa Mbomaya was arrested and detained at the maximum-security prison in Freetown for sharing a WhatsApp message she herself did not create. The message called for a student-led street protest against the government's decision to remove the subsidy on fuel and increase tariffs on household electricity and water utilities by 30 percent. Following her arrest, approximately 100 students gathered in front of the courthouse with signs reading 'Free Expression' and 'Free Teresa.' The Guardian reported on the story and one of the students interviewed by the newspaper declared, in solidarity with Theresa:
"She was exercising her civil rights, which the democratic process, our own constitution, guarantees her," he continued, passionately. "We're here today to stand in solidarity with Teresa and make our voices heard, so we can let the world know the true state of things in our country. It is our right to do so."
On 21st November, Mbomaya was released on bail and greeted by scores of students and supporters who had followed her trial and raised awareness of it on social media. Her arrest and trial have drawn even more domestic and international attention to freedom of expression in Sierra Leone, which is not fully respected and protected. 
Freetown Law Court yesterday - Student, Theresa Mbomaya, released on bail https://t.co/7JyI5wR4Fz#SierraLeone #FreeSpeech pic.twitter.com/8pYidUOOcy

— AdvocAid (@advocaid) November 22, 2016