Authorities prevent the broadcast of a popular radio programme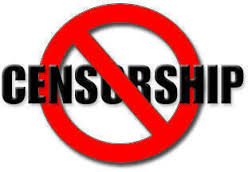 Expression
On 1st January 2022, the Omani Centre for Human Rights (OCHR) published its ninth annual report on human rights in Oman. The report covers the period January 2021 – January 2022 and documents the human rights violations, including attacks on freedom of opinion and expression, judicial harassment and arbitrary arrests, that have occurred throughout the second year of the reign of Sultan Haitham bin Tariq.
Cases documented by OCHR include the arrest of environmental activist Dr Ahmed Qutn in February 2021 in retaliation for his opposition to the transfer of the ownership of camel grazing lands to the Ministry of Housing and Urban Development. He was charged with the harmful use of social media and went on trial on 3rd March 2021, having been released on bail that same day. On 31st March 2021, Salem al-Maashani, who expressed his opposition to the Dhofar Plains land transfer and his support of Dr Qutn via Twitter, was sentenced to prison and fined. On 1st June 2021, his one-month sentence was upheld on appeal with a stay of execution and a reduction of the fine from 1,000 riyals ($2,600) to 500 riyals ($1,300). The report also documents numerous incidents of the suppression of peaceful assembly during the protests over unemployment and corruption that broke out in Oman in May 2021, as well as multiple examples of online censorship and arbitrary arrests in retaliation against freedom of expression.
#Oman: "All Questions" program presented by broadcaster Kholoud Al-Alawi has been suspended
#خلود_العلوي #متضامن_مع_خلود_العلوي #عُمان @omaninfo1 @KhuloodAlwai #حرية_الاعلام #حرية_التعبير #حقوق_الانسان @RSF_ar https://t.co/UinwtOVknn

— The Omani Association For Human Rights (@HR_OMN) December 26, 2021
A recent and striking example of the authorities' crackdown on freedom of expression in Oman is the decision of the Ministry of Information on 1st December 2021 to prevent the broadcast of the "All Questions" programme, presented by the prominent broadcaster, Kholoud Al-Alawi, on Hala FM radio. Local reports confirmed that the Ministry of Information informed the Radio administration of its decision over the phone. As soon as the news of the decision was circulated, the hashtag, #Solidarity _ with _ Kholoud_Al-Alawi, started trending on Omani Twitter. The decision was issued on the same day that Al-Alawi hosted Shura Council member Dr. Mohammed Al-Zadjali on her programme. During an interview with him, he criticised the presidency of the Shura Council and said, "The media outlets handed over their necks to the Ministry of Information."
Furthermore, the Ministry of Information issued a circular on 23rd December 2021, requiring the media to coordinate the hosting of members of the Shura Council with the Ministry.