Authorities harass and squeeze funding of NGOs while activists, journalists targeted in India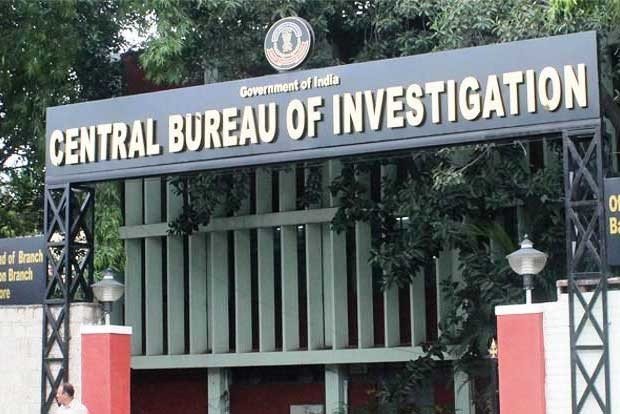 The new year brought the third wave of COVID-19 to India — pushing the country to impose severe lockdown restrictions to curtail the spread of the Omicron variant. However, even as India reached the peak of the third wave, recording over 300,00 new cases per day, the Narendra Modi government continued its persecution of human rights defenders, activists, student leaders and journalists ahead of the state Assembly Elections, scheduled to begin in the month of March 2022.
India continues to be rated as 'repressed' in ratings published by the CIVICUS Monitor in December 2021. The authorities have blocked access to foreign funding for NGOs using the restrictive Foreign Contribution (Regulation) Act and raided the offices of human rights groups for allegedly violating the law. There continues to be a lack of accountability on the use of the Pegasus spyware against activists, while human rights defenders and journalists continue to be targeted, including in Jammu and Kashmir. Activists and protesters also remain in detention on various trumped up charges.
Association
Authorities raid human rights organisation
Govt of India 'using FCRA' to criminalise NGOs: Raid on People's Watch for 2012 case https://t.co/xA750tYNaF

— Counterview (@counterviewnet) January 12, 2022
On 8th January 2022, the Central Bureau of Investigation of India (CBI) conducted raids at the office of People's Watch - Tamil Nadu in the south Indian city of Madurai. The CBI registered a case against the Centre for Promotion of Social Concerns (CPSC), a prominent Madurai-based human rights NGO, and it's programme unit People's Watch, on charges of violations of the Foreign Contribution (Regulation) Act, 1976. The group monitors human rights abuses, works with socially and economically marginalised victims of abuses, including by police, and conducts human rights education and training.
Acting on a complaint made in July 2014 by the then Director in the Ministry of Home Affairs of India, the CBI's Economic Offences Wing booked the NGO for alleged FCRA violations that surfaced during two inspections conducted by the ministry in 2012 and 2014.
In 2016, the Ministry of Home Affairs rejected the group's application for renewal under the FCRA. They said it was "on the basis of a field agency report," which civil society leaders widely believe refer to reports of intelligence agencies or law enforcement personnel. When the Centre for Promotion of Social Concerns challenged the government's decision in the Delhi High Court, the Home Affairs Ministry told the court that the group used foreign funding to share information with United Nations special rapporteurs and foreign embassies, "portraying India's human rights record in negative light…to the detriment of India's image." The government characterised this as "undesirable activities detrimental to national interest."
Civil society organisations say this is a continued effort by the Narendra Modi government to weaponise the FCRA and use it to silence dissent and criminalise human rights, environmental rights, civil liberties and social justice organisations in the country. Several organisations including the People's Union for Civil Liberties (PUCL), CIVICUS and several political parties in the state of Tamil Nadu have condemned the attack on CPSC.
Dr. V. Suresh, General Secretary of PUCL said: "The FCRA-linked actions against CPSC – People's Watch are not occurring in isolation. They are part of a growing trend under the present regime of targeting civil society organisations on allegations of FCRA violations accompanied by arbitrary and capricious refusal to extend licences to receive funding from foreign sources."
The CBI has previously launched similar trumped-up cases against acclaimed human rights organisations like Sabrang and Lawyers Collective. Organisations like Greenpeace and Amnesty International India were forced to stop their work in India following suspensions and freezing of their FCRA accounts. The Commonwealth Human Rights Initiative (CHRI) had its FCRA registration suspended in June 2021, which the group challenged in the Delhi High Court. According to provisions of Section 13 in the Act, the suspension lasts 180 days each time. In December 2021, a second suspension order was issued.
Another group of NGOs blocked from accessing foreign funding
On January 2, Oxfam India had said that the home ministry's refusal to renew its registration will disturb the organisation's humanitarian work, including the provision of Covid-related relief, in 16 states. https://t.co/tJf2RTKbWC

— scroll.in (@scroll_in) February 14, 2022
On 1st January 2022, the FCRA licences of 6,000 organisations, including Oxfam India, Azim Premji Foundation, Common Cause and Jamia Millia Islamia, were cancelled and renewal requests rejected. The FCRA licence of Mother Teresa's charitable trust 'Missionaries of Charity' was also not renewed but after widespread backlash and international condemnation its FCRA licence was reinstated on 7th January 2022, along with 78 others.
The Foreign Contribution (Regulation) Act 1976 and its amendments in 2018 and 2020 impose discriminatory restrictions on civil society organisations' access to funding, making their authorisation procedure onerous, highly bureaucratic and difficult to navigate, under the pretext of checking foreign influences in India. Over the years it has been invoked against human rights groups to justify an array of highly intrusive measures, ranging from official raids on NGO offices and freezing of bank accounts to suspension or cancellation of registration.
The United Nations has also raised concerns about the FCRA, saying that it is "actually being used to deter or punish NGOs for human rights reporting and advocacy that the authorities perceive as critical in nature."
Despite this, the misuse of the law has continued unabated, and the law has been made increasingly draconian.
Investigation into unauthorised surveillance
On 30th January 2022, a technical committee appointed by the Supreme Court of India to investigate the usage of the Pegasus spyware against Indian citizens requested that the director general of the NIA hand over the mobile phones of seven human rights defenders who had been detained around the Bhima Koregaon caste violence case of 2018.
The seven had written to the committee stating that they had reasons to believe that their phones had been compromised after being hacked by the spyware. The seven include Sudha Bharadwaj, Rona Wilson, Hany Babu, Shoma Sen, Anand Teltumbde, Vernon Gonsalves and Varavara Rao. They, together with eight others, have been detained under the draconian Unlawful Activities (Prevention) Act (UAPA) for alleged links with Maoists.
On 1st February, a New York Times article brought the Pegasus story back to centre-stage of Indian politics. In the article, the outlet described the NSO Group's flagship product as the world's deadliest cyberweapon and uncovered ways in which it has been used against journalists, human rights defenders, lawyers and politicians in a range of countries, including India. The article further states that Pegasus was sold to India in 2017 as part of a USD 2 billion arms deal between Israel and the Indian government.
Ongoing targeting of activists for protesting against the citizenship law
On 26th January 2022, human rights groups including CIVICUS raised concerns about the ongoing harassment of 18 human rights defenders under the Unlawful Activities (Prevention) Act (UAPA) in reprisal for their advocacy work against the Citizenship (Amendment) Act (CAA) 2019. Thirteen of those arrested under the UAPA are currently in Rohini, Tihar and Mandoli jails in New Delhi.
The arrests of human rights defenders began in February 2020 and are still ongoing. Many of them had multiple First Information Reports (FIR) registered against them and were charged with serious offences, including under UAPA. Of those arrested, five were released on bail. Thirteen others – Sharjeel Imam, Umar Khalid, Khalid Saifi, Tahir Hussain, Saleem Malik, Mohd. Saleem Khan, Meeran Haider, Shadab Ahmed, Tasleem Ahmed, Shifa Ur Rehman, Athar Khan, and women human rights defenders Ishrat Jahan and Gulfisha Fatima – remain in jail. Despite prolonged incarceration, their trial has not yet commenced.
On 24th January 2022, human rights defender Sharjeel Imam was charged with sedition as well as other provisions, while his application for bail was rejected. Khalid Saifi, Ishrat Jahan and Gulfisha Fatima have reported custodial violence and torture by the Delhi police. There has been no effective investigation into these allegations or responsibility taken for their treatment. Shifa Ur Rehman, who has been in detention since 26th April 2020, suffers from severe kidney disease and has been denied access to adequate medical care in prison.
Targeting of Adivasi and tribal leader in Jharkhand
HRDA demands justice for Baldev Murmu's illegal detention
Police kept the Adivasi activist from Jharkhand in jail for two-days in clear violation of CrPC laws and Article 22https://t.co/7vjepu1thC

— SabrangIndia (@sabrangindia) February 4, 2022
On 29th January 2022, police officials arrived at the house of Adivasi youth leader and member of the Adivasi Vikas Manch, Baldev Murmu in Hazaribagh, Jharkhand, forced him into a police vehicle and arrested him. Neither Murmu or his family were given any information regarding the arrest and the police seized meeting registers, banners and flags of Adivasi Vikas Manch, his identity cards and his mobile phone. Murmu was taken to a police station and detained for over 48 hours without being produced in front of a judge, which is the standard legal procedure.
While he was eventually released, Murmu's family and villagers visited the police station to demand the reason for his detention. However, the police simply said higher authorities had sent the order. The family also alleged that the police asked them to sign blank papers, which they refused to do.
Baldev Murmu has been working to secure the rights of indigenous groups in Hazaribagh and other districts.
Detention of Kashmiri human rights defender extended
As previously documented, Khurram Parvez, Programme Coordinator of the Jammu and Kashmir Coalition of Civil Society (JKCCS) and the Chairperson of the Asian Federation Against Involuntary Disappearance (AFAD), remains in detention. He was detained on 22nd November 2021 under the draconian counter-terrorism law, the Unlawful Activities (Prevention) Act 1967 (UAPA) and is facing multiple charges under several laws.
On 22nd December 2021, UN experts called for his immediate release from detention. They said: "We are concerned that one month after Mr. Parvez's arrest, he is still deprived of liberty in what appears to be a new incident of retaliation for his legitimate activities as a human rights defender and because he has spoken out about violations". On 12th February 2022, a Delhi Court extended his judicial custody for a further 40 days
Expression
Journalists targeted in Jammu and Kashmir
Sajad Gul, a journalist affiliated with the Kashmir Walla, was arrested on 5th January 2022 and accused of disseminating false information via social media which promoted anti-government sentiment. According to the International Federation of Journalists (IFJ) he was arrested by security forces a day after he posted a protest video by the family of a Lashkar-e-Taiba (LeT) militant who was killed on 3rd January 2022 in a security operation in Srinagar. Journalist Gul has faced harassment for his news reports in the past.
In February 2022, at least four prominent TV commentators and journalists were summoned by the Jammu and Kashmir police in connection with an ongoing investigation into a recent encounter in which a top military commander was gunned down along with his associates. Local news reports in the region alleges that the journalists were questioned for "incorrect reporting" of the overnight encounter.
Officials said Majid Hyderi, a prominent TV commentator previously associated with one of Kashmir's largest circulation English dailies, and visual journalists Kamran Yusuf and Vikar Syed, who work with online news portals NewsClick and Free Press Kashmir, respectively, were questioned by the police in Pulwama on 31st January 2022.
#MostRead this week: Kashmir journalist Fahad Shah arrested over 'anti-national content'https://t.co/gujnZ1xwhZ

— Committee to Protect Journalists (@pressfreedom) February 13, 2022
A fourth journalist, Fahad Shah, editor of the Kashmir Walla magazine who was questioned on 1st February, was arrested three days later. Srinagar-based editor Fahad Shah was arrested by the Jammu and Kashmir Police for "glorifying terrorist activities" on social media and causing "disaffection against the country". The case, filed in Pulwama, also accuses him of "provoking the public to disturb law and order" through his posts on his website and social media. Kashmir Police said that he was named in two similar cases from 2020 and 2021.
Shah is being investigated for alleged sedition and making statements causing public mischief, both crimes under the Indian penal code, and of unlawful activities under the anti-terror Unlawful Activities (Prevention) Act. The news of Fahad's arrest has sparked outrage. The Committee to Project Journalists has said that the journalist's arrest shows "utter disregard for press freedom and fundamental right of journalists to report freely and safely."
Kashmir press club shut down
The interrogation and arrests of journalists comes just weeks after the government took control of the premises of the Kashmir Press Club - the largest independent media body in Indian-administered Kashmir - citing a "potential law and order situation", after a futile attempt by a government-based group of journalists to form a self-styled interim body.
Following the raid on 15th January 2022, the regional administration declared on 17th January 2022 that the press club had failed to register itself under the Societies Registration Act and now "ceased to exist", with its premises handed back to the government.
KPC management had previously begun the re-registration process in May 2021, but due to long government processing delays the registration was not granted until December 2021. However, in January 2022, the "re-registration" of the club was suspended by the Registrar of Societies, citing a report from the Jammu and Kashmir Police's Criminal Investigation Department.
The members of the Kashmir Press Club say the design of the government was to shut down the club and 'stifle the voice of journalists in Kashmir.'
India remains a dangerous place for journalists. In April 2021, India ranked 142 out of 180 nations on the World Press Freedom Index. The Home Ministry in response to the ranking had recently said, during a Parliament session, that the World Press Freedom Index is published by a foreign NGO 'Reporters Without Borders', and the Indian government does not subscribe to its views and country rankings and does not agree with the conclusions drawn by the organisation. According to Reporters without Borders, India is one of the "most hazardous nations for journalists."
Media outlet target for satirical play about the prime minister
In another incident of brazen authoritarianism in the southern Indian state of Tamil Nadu, the Bharatiya Janata Party (BJP) in the state filed a complaint against TV Channel Zee Tamil for screening a reality show that had two children perform a satirical play about prime minister Narendra Modi.
The state BJP's Information Technology and social media cell's President, CTR Nirmal Kumar had written to the channel asking it to take the programme off the air, saying that 'obnoxious' comments were made against the prime minister. As a result of this complaint, on 15th January 2022, the Ministry of Information and Broadcasting issued a notice to media company Zee Entertainment Enterprises.
This is not the first time that the BJP or other wing group members have become upset with programmes by school children. In January 2021, when the country was debating the Citizenship Amendment Act (CAA), a play was staged at a high school in Bihar district, Karnataka criticising the CAA. Based on a right-wing activist's complaint, a case of sedition was filed against the school and parents who took part in the play. The students were questioned multiple times and the head teacher of the school, along with the mother of one of the children who took part in the play, were arrested. The school faced sedition charges for allowing the play to be conducted.
Journalist faces violent threats
The Mooknayak founder Meena Kotwal is getting threats after burning the Manusmriti

(Old News)#TheMooknayak #Manusmriti https://t.co/uHR7OHIKpC

— The Mooknayak English (@TheMooknayakEng) February 16, 2022
On 25th December 2021 Dalit journalist Meena Kotwal posted a video of herself burning the Manusmriti - an ancient Hindu text that Indian scholar-critic B.R. Ambedkar held responsible for the caste system in India. In protest, Ambedkar burnt the Manusmriti on a bonfire on 25th December 1927 and this marks the Manusmriti Burning Day every year.
The video by Kotwal went viral and was shared extensively by right-wing groups, and since then Kotwal started receiving violent threats by men claiming to be associated with Hindutva nationalistic groups. Multiple callers had told her that she would suffer the same fate as journalist Gauri Lankesh - who was shot dead outside her residence in 2017. On 30th December 2021, Kotwal filed a complaint and handed over details of all the threats to the police. However, the police officers failed to register her complaint and instead advised her against posting such videos.
Kotwal is the founder of The Mooknayak, that reports primarily on disadvantaged populations. She has documented abuses of Dalit, Bahujan and Adivasi people, particularly women. She was the first journalist to cover the gang rape of a nine-year-old Dalit girl in Delhi.
UN experts raise concerns on attacks and harassment of journalist
On 21st February 2022, two UN experts called for the 'relentless misogynistic and sectarian attacks online' against journalist Rana Ayyub to be promptly and thoroughly investigated by the Indian authorities and the judicial harassment against her brought to an end.
Independent investigative journalist and woman human rights defender Rana Ayyub continues to be the victim of intensifying attacks and threats online by far-right Hindu nationalist groups as a result of her reporting on issues affecting minority Muslims in the country, her criticism of the government for its handling of the pandemic and her comments on the recent ban on hijabs in schools and colleges in Karnataka.
She has been subjected to legal harassment by the Indian authorities in relation to her reporting for a number of years, the experts said. On 11th February 2022, for the second time in six months. Ayyub's bank account and other assets were frozen in response to seemingly baseless allegations of money laundering and tax fraud, related to her crowd-funding campaigns to provide assistance to those affected by the pandemic. The false allegations can be traced back to a far-right social media group.
Peaceful Assembly
Protests against ban on hijab
Protests that started in Karnataka after several other government-run educational institutions denied entry to students wearing hijabs have since spread to other cities. Scores of students took to the streets in India's capital Delhi holding placards and shouting slogans to express their anger at the ban. And hundreds more have protested in Kolkata and Hyderabad
The protests began on 31st December 2021 after six female students belonging to the Government PU College for Girls in the coastal town of Udupi in Karnataka, protested outside their college. The girls said the college had decided not to allow them to attend classes wearing the hijab. According to reports, in December 2021 the college decided to ban the hijab in class, citing the need for 'uniformity'.
The students filed a writ petition in the Karnataka High Court, and also approached the National Human Rights Commission. The state government closed down educational institutions after protests escalated.
The state government, led by the Hindu nationalist Bharatiya Janata Party (BJP), has backed the discriminatory ban, passing a directive saying, "clothes which disturb equality, integrity, and public law and order should not be worn."
On 10th February 2022, the Karnataka high court issued an interim order that banned all students, regardless of their religion or faith, from wearing saffron shawls (bhagwa), scarves, hijab, religious flags or the like within classrooms. This order has been challenged in the Supreme Court of India by the students.
The hijab ban violates India's obligations under international human rights law, which guarantees the rights to freely manifest one's religious beliefs, to freedom of expression, and to education without discrimination. Likewise, forcing women and girls to wear religious garments also violates religious freedom and privacy rights under international law.
According to Human Rights Watch, the hijab ban is the latest example of Indian authorities increasingly seeking to marginalise Muslims, exposing them to heightened violence. At the national and state levels, BJP governments have adopted a slew of laws and policies that systematically discriminate against religious minorities and vulnerable communities, especially Muslims.
Police use excessive force against protesters around a proposed steel plant in Odisha
#WATCH | Jagatsinghpur, Odisha | Police baton-charged people in the Dhinkia village who were allegedly protesting over the proposed steel plant site in the district, today pic.twitter.com/fPQGBRMgDm

— ANI (@ANI) January 14, 2022
On 15th January 2022, around two dozen people, including women and teenagers from Dhinkia village in the northern Indian state of Odisha, were protesting the proposed steel plant by JSW Steel and demanding a halt to the demolition of betel vines plantations and removal of police pockets from around the village, when police charged at them with 'lathis' (bamboo batons), injuring at least 40 protesters, including women and children.
Prashant Paikray, spokesperson of the Jindal Pratirodh Bheetamati Suraksha Samiti, the organisation protesting the steel plant in the area, alleged police personnel assaulted the protesters when they tried to stop the police from entering the village to demolish the betel vine plantations. Police said Debendra Swain, who was spearheading the protest against the project, was arrested along with two others.
In 2017, JSW Utkal Steel Limited, led by industrialist Sajjan Jindal, proposed to set up a 13.2 million tonnes per annum integrated steel plant at the same site that was initially allocated to Korean steel major Posco more than a decade ago. The Korean company, which signed a pact with the Odisha government, dropped out in 2017 after facing protests. Ever since the company signed up for setting up the steel plant, it has been facing similar protests by Dhinkia residents who said they did not want the project.