Authorities continue targeting the Bedoon Community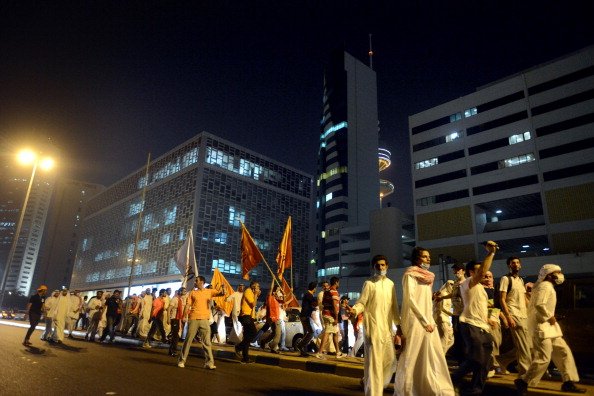 Peaceful Assembly
On 13th September 2022, the Gulf Centre for Human Rights (GCHR) stated that it had received reliable local reports confirming that members of the Bedoon community in Kuwait were detained due to their peaceful and legitimate human rights activities demanding civil and human rights for the Bedoon community. This included their participation in a demonstration that took place on 26th August 2022 in Freedom Square in the Taima area.
On 31st August 2022, the Public Prosecution summoned and arrested 14 Bedoon rights defenders, 10 of whom were charged with gathering in a public place without a permit and calling for an assembly in a public place. They are: Falah Mohammed Bashir, Hamad Mudath Hizam, Youssef Ghassab Mohsen, Hamid Khamat Khalaf, Salem Hassan Ashour, Dhari Hussein Khalif, Abdulhadi Khaled Ghareeb, Jabr Sharif Jabr, Hammoud Rashid Jaber and Nasser Farhan Saket.
Mohammed Barghash Odeh, Fadel Farhan Saket, Basil Atallah Zain and Abdullah Fayrouz Abdulkarim initially remained in detention and were charged with: participating in a public gathering and not obeying the authorities after they were asked to disperse; harming the country's reputation after publishing false information; gathering without a licence; calling for an assembly without a licence; misusing the phone and; misusing social media for the purpose of crime by publishing fake news. However, on 15th September 2022, they were released on bail.
On 1st September 2022, Amnesty International called on the Kuwaiti authorities to stop targeting pro-Bedoon protesters ahead of the upcoming elections. The protesters arrested for taking part in the 26th August protests potentially face up to nine months in prison under Articles 16 and 20 of Kuwait's Law on Public Meetings and Gatherings for participating in an unauthorised demonstration and failing to disperse from the gathering after being ordered to do so.
Amna Guellali, Amnesty International's Deputy Regional Director for the Middle East and North Africa said:
"This is a blatant attempt by the Kuwaiti authorities to intimidate people who are exercising their rights to freedom of expression and of peaceful assembly. Instead of listening to the demonstrators' calls for the rights of stateless Bidun people to nationality, education and healthcare, the authorities are seeking to silence and punish them." 
Update: #Kuwait: On 01 September 2022, the Misdemeanours Court acquitted prominent human rights defender Abdulhakim Al-Fadhli, general coordinator of the Kuwaiti Bedoon Coalition, of all charges against him.https://t.co/rhCgrkGv8Q pic.twitter.com/Fw3u4RyOe5

— GC4HR (@GulfCentre4HR) September 2, 2022
Expression
On 1st September 2022, the Misdemeanours Court acquitted prominent human rights defender Abdulhakim Al-Fadhli, general coordinator of the Kuwaiti Bedoon Coalition, of all charges. In March 2022, Al-Fadhli went to the office of the Public Prosecution, having received a summons to appear before it. He was then interrogated by the Media, Information and Publication Affairs Prosecution for three and a half hours, after which the Public Prosecution decided to release him on personal bail, without a financial guarantee, on the condition that he disclose his home address and phone number. He was wrongly charged with several offences including insult, defamation, and accusations that affect the reputation and work of a government employee. The case against him centred around the alleged use of a Twitter account to accuse Colonel Al-Sharaf of extorting women from the Bedoon community, an accusation which Al-Fadhli denied.