Attacks, pressure on dissent and opposition unrelenting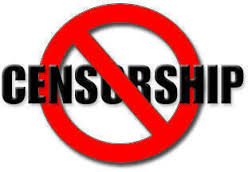 The latest arrests and prosecution of the opposition leader @freemanmbowetz raises concerns that the Tanzanian government under president @SuluhuSamia may be backtracking on recent promises of reform as far as Human Rights, Rule of Law, Democracy & Political freedom is concerned pic.twitter.com/6MOavN4UAz

— Goodluck Haule 🔥自由憲章 (@RealHauleGluck) August 23, 2021
Association
In the early morning of 21st July 2021, police officers arrested 11 members of the country's main opposition party, Chama cha Demokrasia na Maendeleo (Party of Democracy and Progress, or Chadema). The arrests, which also included the party chairman, Freeman Mbowe, were undertaken in an early morning raid in the city of Mwanza, just a few hours ahead of a planned public meeting by the party to discuss proposals to protect democracy under a new constitution following former president Maghufuli's regime.
On 26th July 2021, Mbowe was arraigned in court and charged with economic offences and financing terrorist activities between May and August 2020, after he was accused of "plotting terrorist acts including conspiracy to kill government leaders". Neither his lawyer nor his family were present at the hearing after they were allegedly misled to believe that he had been taken to hospital.
In a statement released on 26th July 2021, John Mrema, Chadema's director for communication claimed that Mbowe was sick, and the authorities secretly took him to court after telling his family and lawyers that he was being transferred to the hospital for health checks. Separately, the authorities searched Mbowe's house and confiscated laptops and other devices. Mbowe appeared in court again on 5th August 2021 where the case was adjourned until 13th August 2021 as the prosecutor sought to have the case handled by a higher court. He however failed to appear in court on this new date because of a prison vehicle breakdown, and the court postponed the case to 27th August 2021.
In an interview with the BBC, President Samia Suluhu Hassan stated that as far as she knows "the case was opened in September last year" and that she does not believe the arrest is politically motivated.
Civil society organisations such as Amnesty International however cast doubts on the motive behind the arrests. Deprose Muchena, Amnesty International's Director for East and Southern Africa said:
"Freeman Mbowe was arrested just hours before he was due to launch a programme calling for constitutional reform in Tanzania. The timing of his arrest raises questions around whether this was a tactic to silence critical voices and the onus is now on the authorities to provide evidence to back up the charges or else promptly release him… Since President Samia Suluhu Hassan's inauguration, the Tanzanian government has taken some encouraging steps towards allowing greater freedom of expression and association in the country. This case is a concerning development that casts doubt on whether that progress will continue or whether repression will once again be the order of the day."
Several weeks later, in the latest spate of arrests targeting the opposition, on 4th September 2021, authorities raided the Chadema party offices in Musoma town and arrested nine party members ahead of a planned symposium for constitutional reforms by the youth wing on constitutional change.
Peaceful Assembly
On 20th July 2021, authorities in Mwanza banned "unnecessary gatherings" as a measure to curb the spread of COVID-19. The announcement, which was made by the regional Commissioner of Mwanza region, came just a day before the Chadema party's planned conference on constitutional reforms mentioned above.
In related developments, on 3rd August 2021, Inspector General of Police Simon Sirro warned individuals or groups who planned to protest the arrest of Mbowe, saying that any group or individuals attempting to "encourage riots" would face the authorities. On 5th August 2021, the Chadema party and its supporters congregated outside a court in Dar es Salaam to demand Mbowe's release, as they held placards and chanted "Free Freeman". A group of armed policemen arrested an unknown number of protesters.
Tanzania bans weekly tabloid Raia Mwema for 30 days https://t.co/B3BWQPH0rV pic.twitter.com/W4c7mqjI9J

— Nation Africa (@NationAfrica) September 6, 2021
In other developments, on 5th September 2021, the Director of Information Services Gerson Msigwa suspended the publication and distribution of Raia Mwema, a weekly tabloid, for 30 days for alleged distortion of information and sensationalist titling of articles. In his statement, Msigwa listed several articles which he said violated journalistic principles. One of these was an article published on 21st August 2021 entitled Maumivu mapya 17' (17 new pains)" implying that the government is hurting its citizens by imposing 17 levies on various works by artists.