Attacks on media freedom: a threat to accession to the European Union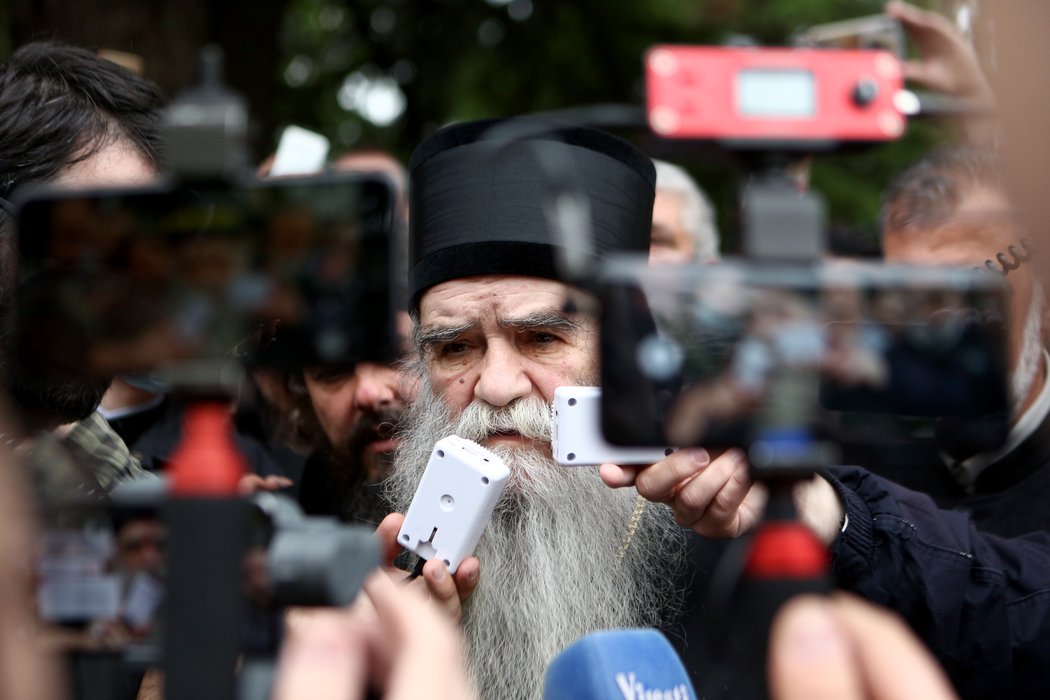 Association
The EU TASCO project published a report which found that there have been some improvements for a more enabling environment for CSOs in Montenegro. A new Law on NGOs was introduced, together with measures for greater transparency of public financial support provided to CSOs.
The European Commission published its 2020 Enlargement Package report for Montenegro that concluded that the legal, institutional and financial settings in which CSOs function has further improved, particularly the rules for state funding for NGOs. It also noted that CSOs could be further included in the policymaking process.
Peaceful Assembly
The following developments took place in relation to peaceful assembly:
Tens of thousands of demonstrators gathered on 6th September 2020 in Podgorica in protest against the use of Serbian national symbols by pro-Serbian opposition parties that had won elections the previous week. Civic activists accused the Montenegrin government of not enforcing health-related restrictions when it was in its interest to do so, as the policy had previously prohibited mass gathering by government opponents. Public gatherings of over 100 people were prohibited, but here the Montenegrin police provided security for the rally.

On 16th October 2020, protesters gathered on Mount Sinjajevina to demonstrate against the militarisation of the highland pastures and the environmental damage caused by explosives used in military training. The Defence Ministry called off the planned military exercises in response, saying they did not want to clash with the local community.

The Montenegrin Ombudsperson has accused the police of human rights violations during the pandemic. This comes after Serbian Orthodox Church priests claimed they were held in degrading conditions after being detained in May for not abiding by COVID-19 measures (see previous updates).

Caterers gathered in Budva to protest against the government's decision to close cafes and restaurants as part of COVID-19 restrictions. 
Expression
RTCG, a public broadcaster, faced an internal battle as management accused members of the managing council of working in the interest of former opposition parties. This comes after the new majority government pledged not to interfere in the editorial policy of Montenegro's public broadcaster.
In a separate development, the Centre for Democratic Transition prepared a set of recommendations for the Montenegrin government to initiate change to tackle misinformation within the media. During the COVID-19 pandemic, tabloids and media from the margins of the Montenegrin media landscape were recognised as creators and facilitators of public disinformation, while the key media outlets successfully passed the test of reporting to the public.
In a concerning development, the High Court sentenced investigative journalist Jovo Martinovic to a year in prison for drug trafficking. This verdict has been condemned by international media unions and watchdogs, arguing it was a black day for press freedom and a blow to freedom of expression. The International Press Institute (IPI) said in a joint statement with several other press watchdog bodies:
"This verdict is an attack on investigative journalism and a damning indictment on media freedom in Montenegro. Martinovic's conviction is a gross injustice, following almost five years of judicial persecution merely for doing his job. Beyond the violation of Martinovic's human rights, his prosecution and conviction moreover contribute to a chilling effect on media freedom in Montenegro and raise serious concerns about the effectiveness of the rule of law in the country, a key condition for accession to the European Union."
In a highly damaging ruling, a court in #Podgorica has again found #Montenegro investigative journalist Jovo Martinović guilty of participating in drug trafficking

He was given a 1-year prison sentence - in a blow for #pressfreedom in the Balkan country.https://t.co/MtAEE8JNvb

— IPI - The Global Network for Press Freedom (@globalfreemedia) October 8, 2020
A European Commission spokesperson condemned attacks against journalists, arguing that media workers should be able to work free from any threat of violence or harassment. The commission was responding to the recent incident against TVCG Journalist Duška Pejović who faced verbal attacks after an interview with the only leader of the new coalition. The commission also pointed out that freedom of the media is a fundamental principle of any democracy, and an area of improvement for Montenegro to make progress on the path to the EU. The Montenegrin Ministry of Culture declared violent actions against journalists to be part of a new reality in Montenegro and called for competent institutions to react immediately.