Assault on civic freedoms persist in the Philippines despite UN joint human rights programme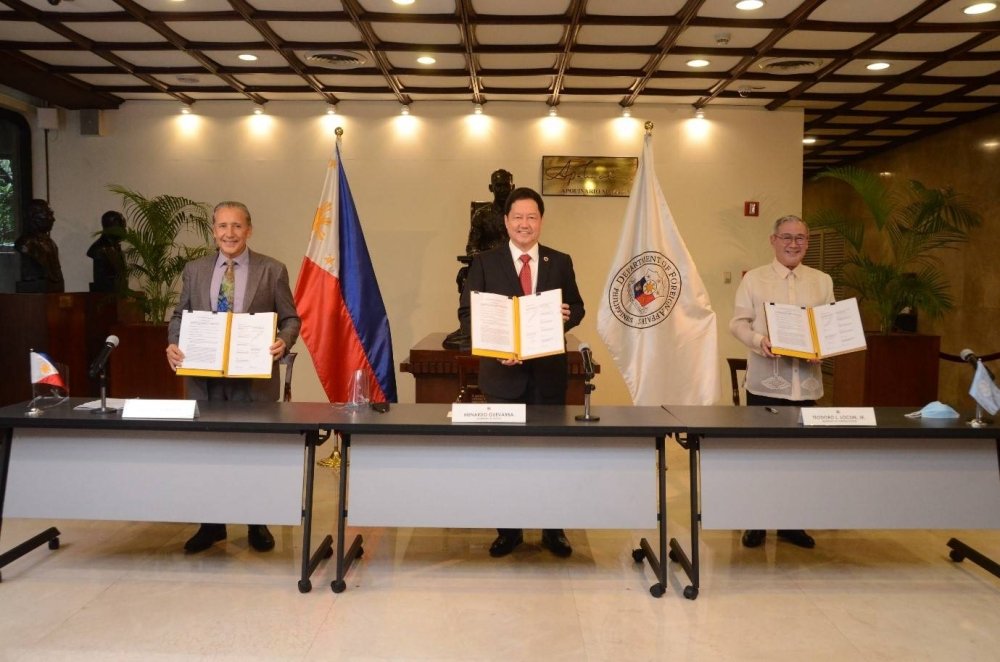 Philippines's civic space rating was downgraded by the CIVICUS Monitor in early December 2020 from 'obstructed' to 'repressed'. The rating change was driven by attacks on human rights defenders and journalists, the vilification and criminalisation of activists, the assault on press freedom and the passage of new draconian anti-terror law.
On 24th July 2021, the Philippines government and the UN formalised a human rights programme that aims, on paper at least, to address the country's human rights problems. The three-year UN joint programme was developed to implement Human Rights Council (HRC) resolution 45/33, adopted on 7th October 2020, which outlined specific areas for capacity-building and technical cooperation for the promotion and protection of human rights in the Philippines.
The six areas include strengthening domestic investigation and accountability mechanisms; data gathering on alleged police violations; civic space and engagement with civil society and the Commission on Human Rights (CHR); national mechanism for reporting and follow-up; counter-terrorism legislation; and human rights-based approaches to drug control.
Human rights groups are sceptical about the programme, which they see as inadequate and "window dressing to shamelessly evade accountability on human rights violations committed under this administration". They have urged the UN Human Rights Council to launch an independent investigation into police killings.
Just two days after the agreement was signed, President Rodrigo Duterte touted his "accomplishments" in the brutal "war on drugs" in which thousands have been killed by the police. Duterte dared the International Criminal Court (ICC) to investigate him, and even urged his forces to kill more people.
As previously documented, in June 2021, the International Criminal Court (ICC) Prosecutor Fatou Bensouda asked the court's judges to approve her investigation into crimes committed in the context of the government of the Philippines' "war on drugs" from 1st November 2011 - the date the Philippines became an ICC member - until 16th March 2019.
On 21st July 2021, the Supreme Court of the Philippines ruled that the government remains obliged to cooperate in criminal proceedings of the International Criminal Court even if it has withdrawn from the Rome Statute – the treaty that formed the ICC. The following day, Presidential Spokesperson Harry Roque disregarded the court's remarks, saying they represented the opinion of the justices, rather than a legally binding verdict.
In recent months, activists have been arbitrarily arrested on trumped up charges and even killed by security forces. The government is also adopting "drug war" measures against activists and there have been cyberattacks on human rights alliance Karapatan. On a positive note, fabricated charges against activists have been dropped.
Association
Two community activists from Caraga arrested 
Join the social media rally tonight @ 7pm to call for the immediate release of Caraga activists Julieta Gomez and Niezel Velasco!

Use the hashtags #FreeJulietaGomez and #FreeNiezelVelasco!

Read the urgent alert posted yesterday here: https://t.co/Ita4P5nRcv pic.twitter.com/Cb7OkIYadN

— Karapatan Caraga (@KarapCaraga) July 17, 2021
On 16th July 2021, two community activists were arrested by the security forces and are facing trumped up charges for their activism. The two activists were arrested in Barangay Pansol, Quezon City by a joint operation of the police and Philippine Army. They were served warrants for murder and two counts of attempted murder.
Julieta Gomez is a Lumad-Manobo activist who has been at the forefront of defending their ancestral lands from plunder by mining and plantations. She served as a teacher in the Sildap-Sidlakan Lumad School and a member of the Lumad group Kahugpongan sa mga Lumadnong Organisasyon sa Caraga (KASALO Caraga). Niezel Velasco is the former project coordinator of the relief organisation Bread for Emergency Assistance and Development (BREAD) in the Caraga region serving victims of calamities.
Philippine National Police Chief General Guillermo Elazar in a press conference accused the two of being top ranking members of the Communist Party of the Philippines – New People's Army (CPP-NPA), an armed group, and presented what he said was evidence taken from Gomez and Velasco, which include firearms, bullets, a flag of the Communist Party of the Philippines and subversive documents.
Karapatan Caraga demanded their release and the dropping of charges as it said the evidence was preposterous. Karapatan Secretary General Cristina Palabay said "At that time of their arrest, Julieta Gomez and Niezel Velasco were in Quezon City to conduct advocacy work on the human rights violations in the Caraga region due to the worsening human rights violations and militarisation against Lumad communities. They are not rebels — and certainly not criminals and terrorists. The police's narrative of supposedly confiscating 'evidence' in operations to implicate them is already a tired modus operandi."
There has been an ongoing tactic by the government to target activists and NGOs by labelling them as "terrorists" or "communist fronts", particularly those who have been critical of Duterte's deadly "war on drugs" that has killed thousands. Such a process, known as "red-tagging" in the Philippines, often puts activists at grave risk of being targeted by the state and pro-government militias. There have also been instances where evidence was planted by the police and military forces to justify arrests or violence against activists.
Escalating attacks against lawyers
A group of lawyers' organisations, bar associations and human rights organisations has raised concerns about the escalating attacks against lawyers in the Philippines.
In a joint statement issued on 23rd June 2021, the groups said that attacks against lawyers in the Philippines continue to take place and killings have reached a record high since the start of President Duterte's administration five years ago.
At least 46 jurists were extrajudicially killed between July 2016 and 5th September 2019. Among them were at least 41 lawyers and prosecutors, of which 24 were practising lawyers. Eight jurists survived attacks on their life. The number of deaths of lawyers since 2016 has risen to 61. The National Union of People's Lawyers (NUPL) reports that at least 54 of the 61 killings are likely to be work-related.
Lawyers involved in high-profile or human rights cases are especially at risk. These are cases in which they represent victims of human rights violations, government critics, political opposition leaders, human rights defenders, environmental activists and people who are accused of terrorist- or drug-related crimes. Lawyers also face reprisals for participating in the public debate on legal matters and the protection of human rights.
Prior to being attacked, an increasing number of lawyers were labelled as "communist" or "terrorist" by state agents and officials. This labelling takes place regardless of the actual political beliefs or affiliations of the targeted individuals and is aimed at making them legitimate targets.
According to NUPL, almost all of the perpetrators have never been brought to justice. This climate of impunity emboldens perpetrators to commit further attacks.
Government adopting "drug war" measures against activists
On 30th August 2021, Human Rights Watch reported that the authorities in the Cordillera region of the northern Philippines have adopted a counterinsurgency strategy drawn from methods used in President Rodrigo Duterte's murderous "war on drugs. "Known as tokhang, a Visayan word meaning "to knock and plead," police and local authorities visit the homes or offices of activists they accuse of supporting or "fronting" for the communist New People's Army to "plead" with them to stop supporting the insurgency.
According to HRW, these measures put leftist activists and others at grave risk by "red-tagging". Over the years, many of those "red-tagged" had been harassed, arbitrarily arrested or killed.
The police-led visits are authorised under a resolution adopted by Cordillera authorities earlier in the month. Philippine rights groups are fearful that this abusive practice will be expanded nationwide.
Under the "war on drugs," the police have killed thousands of suspected drug dealers and users by arriving at the person's home and saying they shot the suspect because they fought back or resisted arrest. The anti-drug campaign has been replete with extrajudicial killings, planting of evidence and arbitrary arrests, among other abuses.
Five cleared of fabricated murder charges
On 21st July 2021, a court in Tagum City, Davao del Norte, cleared five activists of fabricated murder charges for the killing of an indigenous leader in 2018. The murder charge was over the killing of Garito Tiklonay Malibato, a member of an Indigenous People's group Karadyawan, in Kapalong, Davao del Norte on 22nd March 2018.
The five include indigenous rights defender Windel Bolinget and the Chairperson of the Cordillera People's Alliance (CPA), an alliance of over 300 indigenous people's organisations in the Cordillera region of the Philippines.He has been leading many of CPA's campaigns against human rights violations such as extrajudicial killings, trumped-up cases, enforced disappearance, and harassment and intimidation of Cordillera indigenous peoples. He has also been at the forefront of local movements against large-scale mining projects, mega-dams and other projects that pose a threat to the environment.
Others cleared include Lutgardo Jurcales Jr. an officer of Bayan national office, Jackie Valencia from Karapatan, Agnes Mesina who is with Makabayan and Reynaldo Gareng, a peasant leader.
Expression
Two activists allegedly tortured and killed by police for protest graffiti 
PNP chief Gen. Guillermo Eleazar has ordered an inquiry into the killing of two activists in an alleged shootout early on Monday with policemen in Guinobatan, Albay. https://t.co/t9JS9Lheo7

— Inquirer (@inquirerdotnet) July 29, 2021
Two activists were killed on 26th July 2021 in what police claimed was a "shootout" just hours before President Rodrigo Duterte delivered his last State of the Nation Address.
The Guinobatan police chief Major Joel Jarabejo reported that Marlon Napire, 40, and Jaymar Palero, 22, were caught by police in the act of spray-painting protest graffiti on a concrete railing near the Banao bridge in Barangay Lower Binogsacan at around 1 a.m.
Jarabejo said Napire and Palero fired twice at the police, hitting the patrol car and prompting the police to shoot back. The two men were killed before they could complete the message "Duterte Ibagsak" (Down with Duterte).
Palero was a member of the farmers' group Organisasyon ng mga Magsasaka Sa Albay. Napire was a member of the Albay People's Organisation, an affiliate of the rights group Karapatan's Bicol chapter.
Activists condemned the killing and demanded to know how they could have had a shootout with police when they were carrying cans of paint.
Karapatan secretary general Cristina Palabay said the Guinobatan police's claim of a shootout was an "unbelievable tall tale" because the two men "surely did not bear arms while doing graffiti."Palabay said the killings showed another piece of "damning evidence" of state violence under the Duterte administration, "where the right to life and freedom of expression, among other basic rights and liberties, are not only brazenly violated but also violently suppressed."
Palero's mother said there were signs of torture on her son's body. Palero sustained three gunshot wounds: two in the back with one of them piercing his body, while another was found on his right hand. He also had a black right eye and three nails from his left foot were removed — suggesting that he was tortured and made to suffer before he was shot dead. Meanwhile, Naperi's body bore two gunshot wounds in the back.
Jenelyn Nagrampa, chair of the Bicol chapter of Bagong Alyansang Makabayan (Bayan), said she had spoken with two other activists who were also on the bridge and who managed to elude the police. According to them, when the cops arrived in the area, Palero and Napire tried to run away but were taken and brought to the patrol car. She said they did not hear gunshots until the patrol car left.
On 5th August, The Commission on Human Rights (CHR) said it is already "moving in its investigation" into the killing of the two activists in Albay. The CHR also welcomed the action of the Department of Justice to authorise the National Bureau of Investigation to investigate these deaths.
Cyberattacks on human rights alliance Karapatan
The Philippine human rights group @karapatan has been under a month-long DDos attack targeting their report on extrajudicial killings in the country. It's an expensive attack of unprecedented scale https://t.co/EPF28GzOlk

— Rest of World (@restofworld) August 30, 2021
Human rights alliance Karapatan has been facing a recent spate of cyberattacks against its website karapatan.org, which started on 29th July 2021 and is ongoing.
Sweden-based media foundation Qurium said the attacks "[took] place amid the online solidarity campaign #StopTheKillingsPH" as "human rights organisations and advocates across the world asserted the call to stop the killings in the Philippines and to prosecute President Rodrigo Duterte for his crimes against the Filipino people. The event also marks one year since the killing of human rights worker Zara Alvarez, that formed a part of Karapatan."
According to Qurium, the attacks were composed of application layer web floods, a type of Distributed Denial of Service (DDoS), specifically against karapatan.org/resources, which contains the directory of Karapatan's periodical monitors, year-end reports, policy position papers and other public resources.
On 25th August 2021, it was reported that Qurium were able to trace IP addresses used in the cyberattack to a network operated by Bright Data, an Israel-based company that offers proxy networks and data services to corporate clients. Bright Data has denied any involvement in the attack.
Karapatan Secretary General Cristina Palabay stated: "This new series of cowardly cyber attacks against our website were obviously made to prevent the public from accessing our reports on the worsening state of human rights in the Philippines — and we know whose interests these attacks serve."
In May and June 2021, the websites of Karapatan and alternative media outfits Bulatlat and Altermidya were also attacked, and which Qurium traced to the Office of the Assistant Chief of Staff for Intelligence of the Philippine Army as well as the Department of Science and Technology. From 28th December 2018 to 20th January 2019, the first series of DDoS attacks against Karapatan's website was documented by Qurium.
Courts drop second cyber-libel case against journalist Maria Ressa
On 13th August 2021, a Philippine court dismissed a libel case against Maria Ressa, one of at least a dozen criminal charges and investigations against the journalist, who has been targeted because of her news site Rappler's critical reports on President Rodrigo Duterte.
The cyber-libel case was filed by a college professor against Ressa and Rappler reporter Rambo Talabong in October 2020. It involved a story alleging that the professor gave students better grades in exchange for money, an accusation he denied. Ressa, a dual U.S.-Filipino citizen, and Rappler face several other charges, including alleged tax offences and violation of foreign ownership rules in media. Ressa's lawyer said the court dismissed the cyber-libel case after the professor said he was no longer interested in pursuing it.
It is the second cyber-libel case against Ressa to be thrown out by a court. On 1st June a case brought by businessman Wilfredo Keng was dismissed after Keng indicated he did not wish to continue to pursue the claim.
The #HoldTheLine (#HTL) Coalition welcomed the dismissal of the second spurious charge against Ressa and called for all remaining charges to be immediately dropped and the endless pressure against Ressa and Rappler to cease.
In July 2021, President Rodrigo Duterte was among the 37 global leaders in Reporters Without Borders' (RSF) gallery of "press freedom predators" in 2021. RSF said Duterte has been a "predator since taking office" in 2016 and that his "predatory method" is total war against independent media.
RSF said that "Duterte easily imposes his line on media outlets owned by businessmen that support him" and that "thanks to collusion at all levels within the state apparatus, Duterte has an arsenal that he can use to wage 'total war' against journalists, an arsenal that includes spurious charges of defamation, tax evasion, or violation of capital legislation; rescinding broadcast licences; getting accomplices to buy up media outlets and bring their journalists into line; and using an army of trolls to subject journalists to online harassment."
The Philippines is ranked 138th out of 180 countries in RSF's 2021 World Press Freedom Index.