Arrests and fines for environmental activists after civil disobedience acts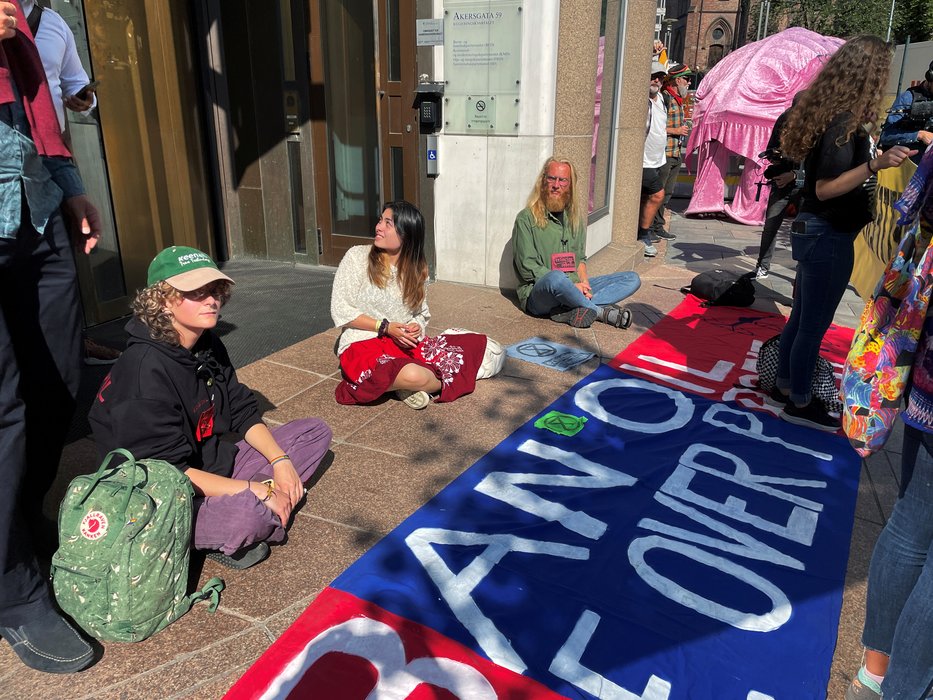 Peaceful Assembly
On 23rd August 2021, 17 activists from the environmental group Extinction Rebellion occupied the entrance to Norway's Petroleum and Energy Ministry in Oslo for more than five hours. The group claims that the act of civil disobedience was organised in the framework of the 10-day protest against Norway's oil industry, which is one of the most developed in Europe.
The blockade ended with police arresting 19 activists, with another 29 people arrested on the same day for blocking one of the main roads in the Norwegian capital. In another act of civil disobedience, on 24th August 2021, around 100 activists of the group blocked the road that leads to the Palace in Oslo. Overall, 33 protesters have been fined for the actions carried out over the two days, amounting to 13,000 kroner (1,285 Euros). In total, the group has received fines of 429,000 kroner (42,411 Euros).
Arrested rebels get hit with heavy fines.
In 2 days we have been fined more than 429.000 NOK. If you are able, please donate to support the rebellion.
- Denmark: https://t.co/9nENAiOi66
- Sweden: https://t.co/YtCXWZzcX0
- Norway: https://t.co/xR7S1Byt4s#NordicRebellion pic.twitter.com/8toGqbRuMK

— Extinction Rebellion Norway (@ExtinctionR_NO) August 24, 2021
The protests were staged to demand that Norway stop oil extraction and drilling. With the upcoming elections approaching – 13th September 2021 – the debate around the issue has become particularly lively. The minister of Petroleum and Energy, Tina Bru, who briefly spoke with the protesters on 24th August 2021, declared that she shares the concerns over climate change, but criticised the group's approach.