Antiterrorism laws further threaten civic space in Senegal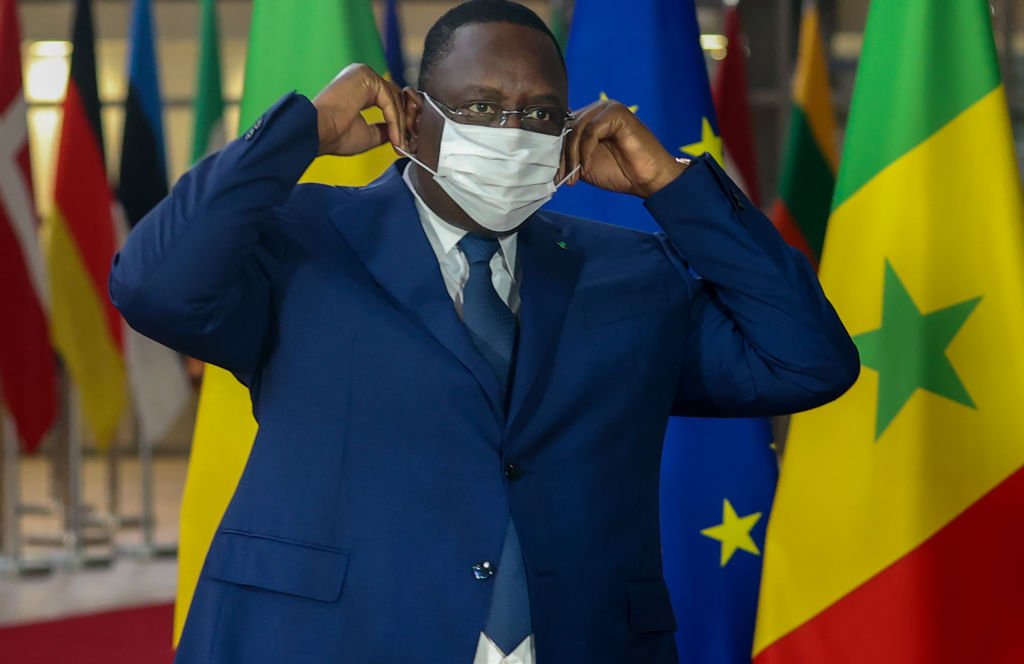 «Quelques mois seulement après la répression brutale par le gouvernement de manifestants pacifiques, les nouvelles lois antiterroristes pourraient être utilisées pour restreindre davantage l'espace démocratique au #Sénégal» @ilariallegro @senewebhttps://t.co/390yPPYcm9 pic.twitter.com/dclm2Mws5A

— HRW en français (@hrw_fr) July 6, 2021
Expression
Anti-terrorism laws threaten civic freedoms
On 25th June 2021, Senegal's National Assembly passed two draft laws, modifying the Penal Code and the Criminal Procedure Code, with the aim of "reinforcing the fight against terrorism", but they contain problematic and overly broad provisions which could affect civic freedoms negatively. Opposition and civil society groups have denounced the adopted laws as an attempt to limit opposition and to restrict the right to protest.
The definition of "terrorist acts" now include "seriously disturbing public order", "criminal association" and "offences linked to information and communication technologies", which is punishable with life in prison. According to Human Rights Watch (HRW), this definition is overly vague and could be used to criminalise peaceful political activities and violate the freedoms of peaceful assembly and association. Additionally, the rights organisation said, the laws further threaten media freedom and freedom of expression through the new criminal offence of "inciting others" to commit terrorism as the laws lack a definition of incitement. The laws make leaders of associations and political parties criminally responsible for "offences committed" by their respective organisations, allowing property of the head of and the organisation itself to be seized in the event of being found guilty of the offence. Lastly, the laws assign additional powers to police for surveillance of terrorism suspects without prior authorisation by a court. Ilaria Allegrozi of Human Rights Watch commented:
"Just a few months after a brutal government crackdown on peaceful protesters, the new counterterrorism laws could be used to further shrink democratic space in Senegal. The government should ensure that it isn't using the threat of terrorism as a ploy to silence the political opposition and the country's youth, who want their basic rights to be respected."
On 30th June 2021, a group of 21 opposition Members of Parliament submitted a request to the Constitutional Council to declare these laws unconstitutional.
Human rights organisations Rencontre Africaine pour la Défense des Droits de l'Homme (RADDHO), Ligue Sénégalaise des Droits de l'Homme (LSDH) and Amnesty International Senegal had called for a postponement of the vote to allow a debate on the concerns that exist around the laws.
The restrictive laws follow protests and violence in March 2021, in which at least eight people were killed.
#Senegalese feminists gathered at Place de la Nation in Dakar on Saturday to protests the culture of rape and impunity in the country. This is following a resurgence of rape cases & prevailing impunity in the country.#Rise4OurLives #AfricansRising #JusticePourToutesLesLouise pic.twitter.com/wIIWGfgcId

— Africans Rising (@AfricansRising) July 7, 2021
Women protest against sexual violence and rape
On 3rd July 2021, dozens of women, at the call of the Collectif des feministes au Sénégal contre les violences faites aux femmes (Collective of Feminists in Senegal Against Violence Against Women), protested at the Place de la Nation in Dakar to demand action from the justice system to implement a law adopted in January 2020 that qualifies rape as a crime with prison sentences ranging from ten years to life, and no longer as an offence, while lambasting the 'culture of impunity' for gender-based violence in Senegal. The protest follows a case of an alleged sexual assault of a young women of 15 by the son of a renowned journalist, who also stands accused of having spread a video of the assault. As police failed to act swiftly after a complaint was made by the mother of the victim, activists launched the online campaign #JusticePourLouise. Aïssatou Sene of the Collective of Feminists said:
"There are many rapes in Senegal, there are many femicides in Senegal. We have seen impunity… We went out today for Louise and for all the Louises in Senegal. We are here for the culture of rape to end, that the justice system does its work, and that the law that was adopted comes into force." (translated from French)
Protest against the counterterrorism laws dispersed, protesters arrested
Protests took place in Dakar against the antiterrorism laws on 25th June 2021, the day the National Assembly voted on the antiterrorism laws (see above), following a call to mobilise by the Mouvement pour la défense de la démocratie (M2D; Movement for the defence of the democracy), a coalition of opposition and civil society groups. A heavy contingent of security forces dispersed the protest and arrested some of the protesters, activists of M2D and FRAPP, who were released the following day. At the university of Cheikh-Anta-Diop in Dakar, clashes between students and security forces reportedly took place, with students throwing stones and security forces responding with tear gas.
Sénégal: deux rassemblements divisés pour célébrer les 10 ans du mouvement M23 https://t.co/b2PdWyDCPP pic.twitter.com/M5QcP300vm

— RFI (@RFI) June 23, 2021
Protests on the 10th anniversary of the 23rd June 2011 Movement
On 23rd June 2021, people commemorated the tenth anniversary of the M23 movement or the Movement of 23rd June 2011 by gathering in protests in Dakar. M23 refers to protest actions against attempts by the then president Abdoulaye Wade to revise the Constitution, which would have opened the door for a possible third term. Ten years later, the legacy of the movement is divided: one protest, at the Place de la Nation, gathered members and supporters of current president Macky Sall, the presidential party and allied parties, who claim that democracy in Senegal was 'consolidated' under current president Sall. A few kilometres further, in the neighbourhood of HLM Grand Yoff, people gathered at the initiative of the M2D movement, with the opposing view that there has been a democratic backslide under the Sall administration, and protested against a possible third term for Macky Sall in 2024.
Protest for the release of those arrested in March 2021 protests and violence
On 11th June 2021, M2D organised a protest at the Place de la Nation in Dakar, attended by hundreds according to news reports, to demand the release of those who were arrested in relation to the March 2021 deadly protests, which killed at least eight people, and who remained detained in June 2021.
#Sénégal : psychose pour les homosexuels après une série d'agressions et d'appels à la haine https://t.co/a2N0QcN6LX via @Observateurs

— Ousmane A. Diallo (@Usmaan_Aali) June 11, 2021
Anti-LGBTIQ+ protest and attacks
On 23rd May 2021, an anti-LGBTIQ+ protest, gathering hundreds, took place in Dakar to demand the qualification of homosexuality as a crime and not as an offence, which would prolong prison sentences to between five and ten years. Currently, same sex relations are criminalised with prison sentences up to five years. 
Following the protest, attacks and threats against LGBTIQ+ people have increased, according to local and international LGBTIQ+ organisations. Les Observateurs de France 24 said that at least four videos of physical attacks on and arrests of LGBTIQ+ people between 6th and 9th June 2021 surfaced, while the CSO comité Idaho France had received at least 150 credible requests, via their partner organisation Afrique Occident Solidaire, for help for LGBTIQ+ people in Senegal who had been threatened.
Djamil Bagoura, the president of LGBTIQ+ association Prudence, who himself has been physically assaulted several times, told Les Observateurs de France 24:
"All the cases of these men arrested are similar, people have judged them to appear as homosexuals. A man arrested and handed over to the police on the simple 'suspicion' that he is a homosexual will almost systematically serve time in prison. It could be six months. In the eyes of the law, homosexuality is considered unnatural. There is almost no chance of escaping conviction." (translated from French)